On November 6, 2021 at 7:00 am please join the Desert Hills Fire for their 3rd annual Side x Side Poler Run. This awesome off road event will start with a drivers meeting at 8:00 am at Anderson Toyota and head to Topock 66 for breakfast. For the first time this year the ride will end at the Bunke...
Read More
---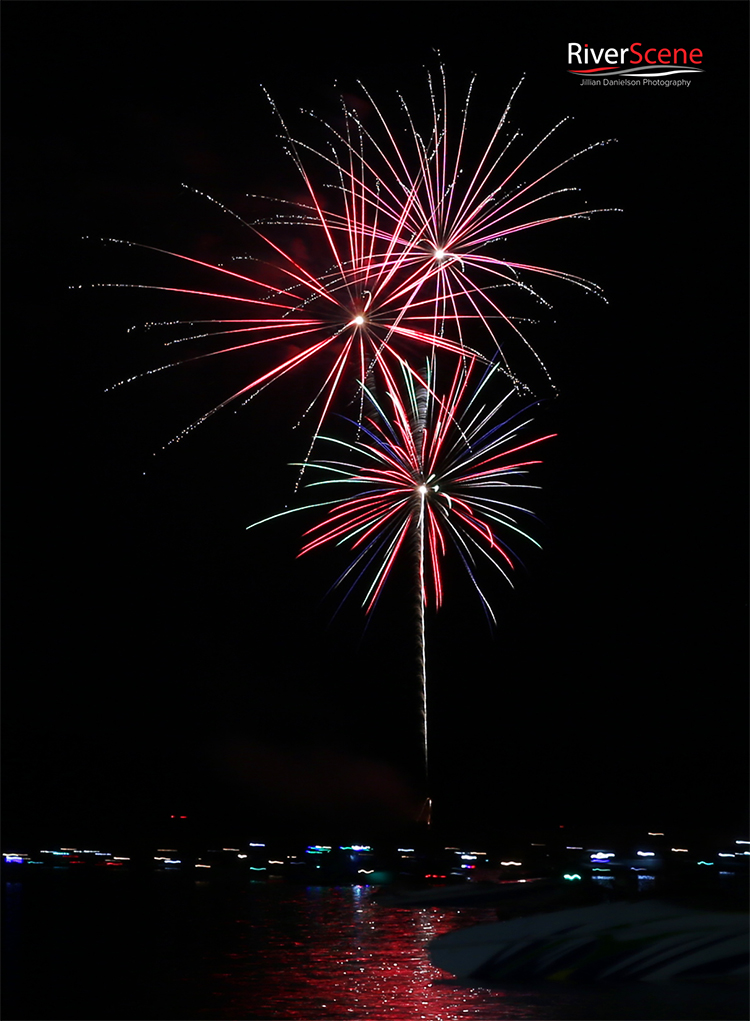 Kaboom! Who's ready for 4th of July fireworks? Fireworks will be once again over Thompson Bay in Lake Havasu City at 9 p.m. Popular viewing areas for the fireworks display are at  Nautical Resort, Thompson Bay by boat, London Bridge Beach (formally known as State Beach), and Rotary Beach. [ca...
Read More
---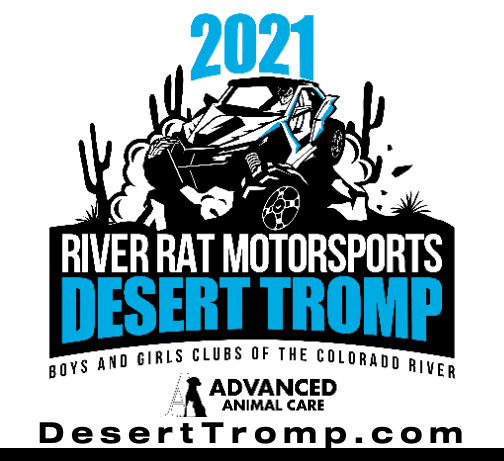 Friday November 12th- Jeep & Truck Fun Run! Saturday November 13th- Off-Road Poker Run ~Camping, food, and fun await you at Exit #2 off of I-40. Come out and have fun with us! Dry-camping, Live Music, Weenie Roast, S'mores, Camp Fires, Prizes,Port-o-Johns, Dumpsters. ~ Jeep & Tru...
Read More
---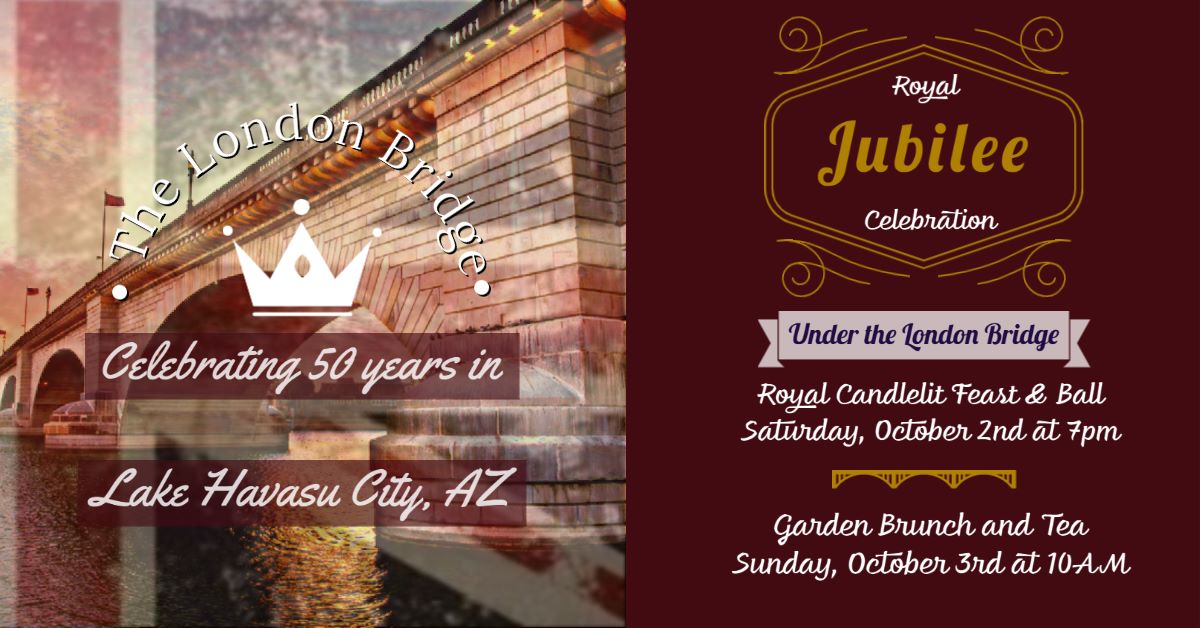 Come one, come all to the kick-off weekend of what is to be a month-long celebration of the 50th anniversary of the London Bridge in our beautiful town of Lake Havasu! For the first time in the Bridge's history of Lake Havasu, a dinner feast will take place directly under the bridge archway in a f...
Read More
---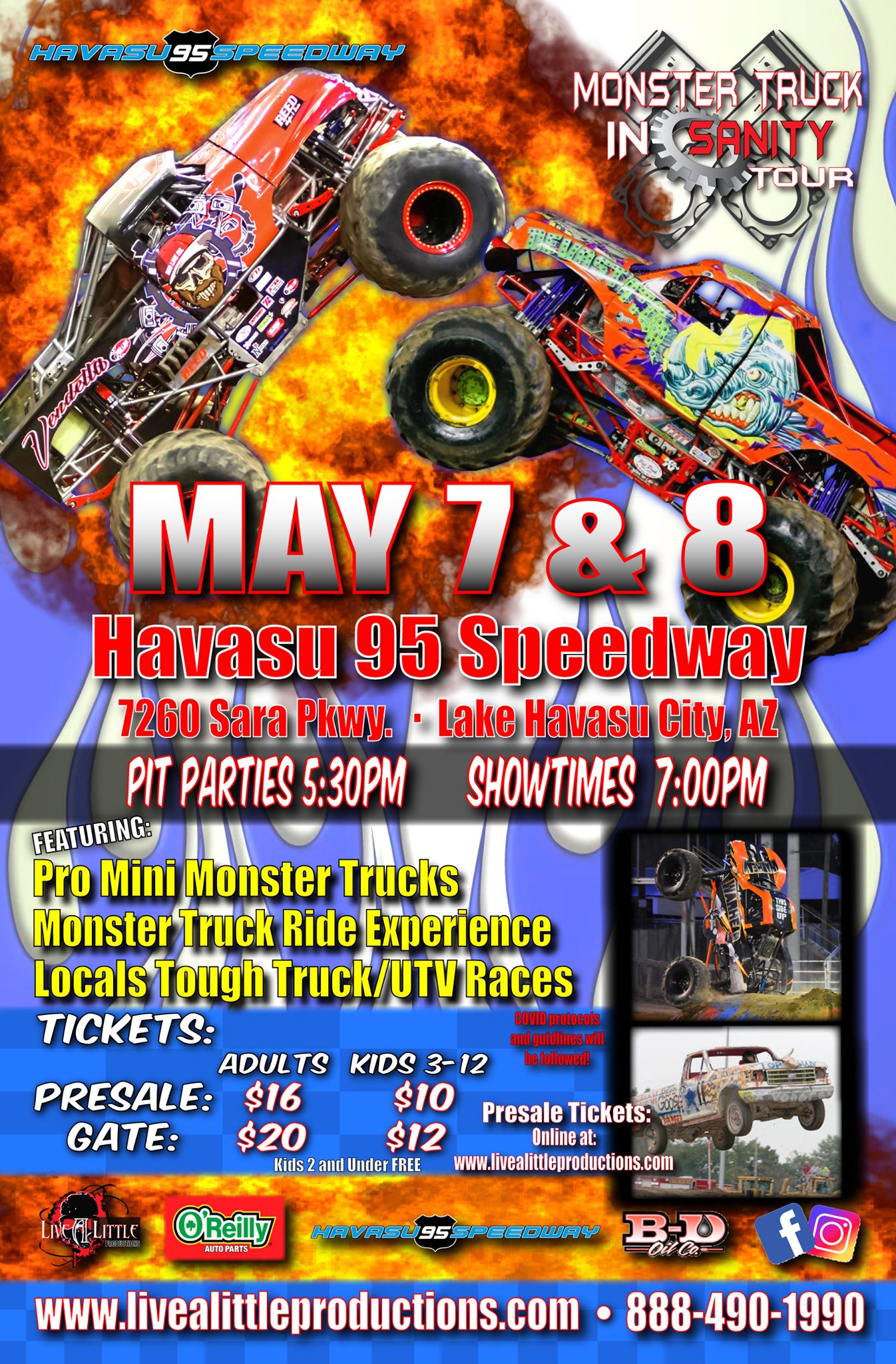 Friday, May 7 and Saturday, May 8th, is the Monster Truck Insanity tour at Havasu 95 Speedway! Come check out these Monster Trucks as they battle it out with wheelie contests, Chicago style racing, and tailgate dragging. Here is the Lake Havasu monster truck lineup featuring some of the BEST t...
Read More
---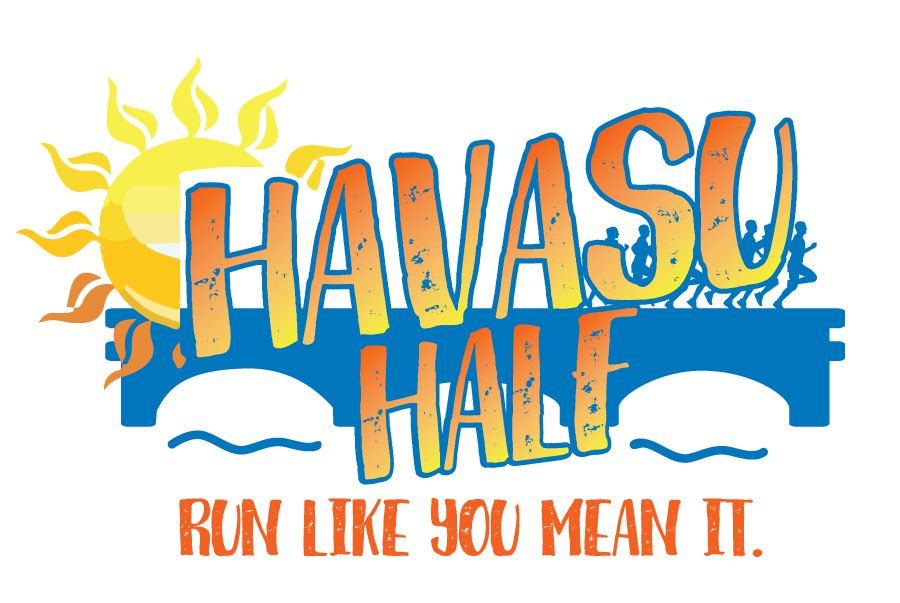 On March 27 at 6 a.m., is the Havasu  Half  Marathon and 5K. Gather on London Bridge Beach at sunrise and head out for a fun, flat and easy course that will never stray more than 440 yards away from the majestic Colorado River. Reach you maximum elevation in mile 1 (a mere 33 feet above the sta...
Read More
---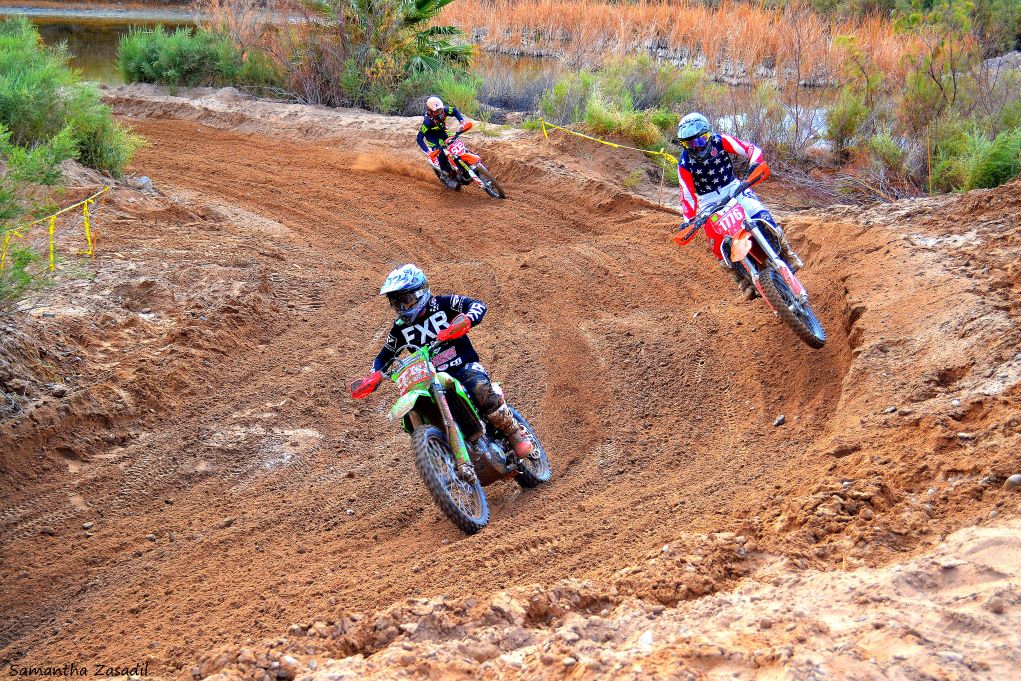 It's round 3 of W.O.R.C.S racing at CrazyHorse Campground March 26-28. Time and admission fees: Gates WILL NOT OPEN UNTIL 3pm on Thursday Thursday 3pm - 10pm Friday 6am - 10pm Saturday 6am - 10pm Sunday 6am - 2pm Track Fees & General Admission MUST WEAR AND DISPLAY CURR...
Read More
---
The Grand Canyon Pro Rodeo Association Rodeo and Delbert Days will be held January 30-31 2021 in Lake Havasu City. The Rodeo and Delbert Days will be held at the Rodeo Grounds in SARA Park. Delbert Days information:  Sign ups for sheep and calf riding: Saturday & Sunday 10 a.m. ...
Read More
---
The 13th Annual Rockabilly Reunion will be held April 30-May 2 2021. Get out those pinup dresses and guys get those pompadours ready for a fun filled weekend! There will be vintage vendors, food court, 22 bands, car show, and pinup pageant. Tickets are: Adults - $20 Per Day Children - 11...
Read More
---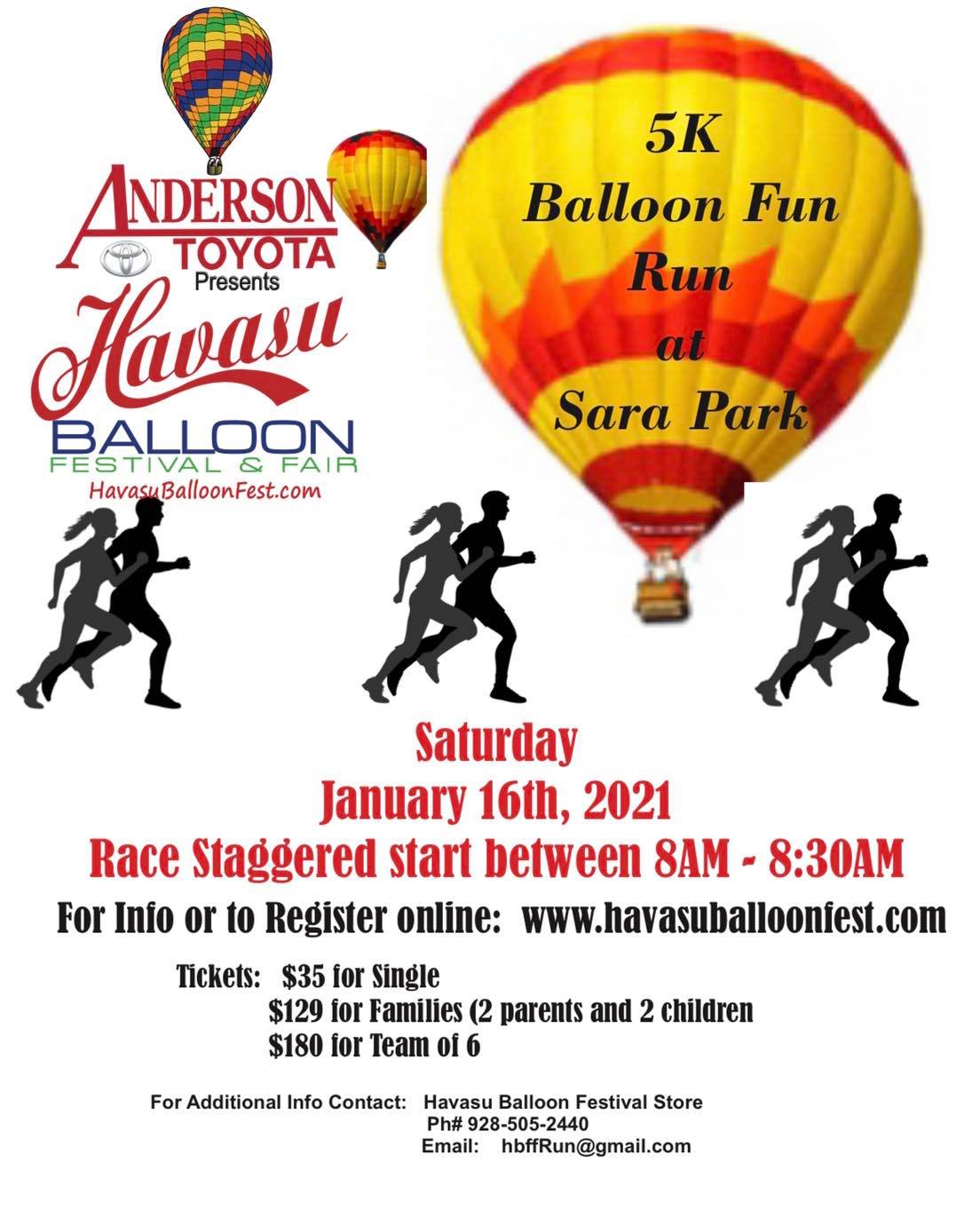 Registration and day-of sign-ups for the 5K walk/run will begin at 7 a.m. Jan. 16, with staggered starts beginning between 8-8:30 a.m., at the Island Trail. Parking will take place in the lot across from the Sam's Beachcomber Resort. This is not a timed event however participants must finish the ...
Read More
---