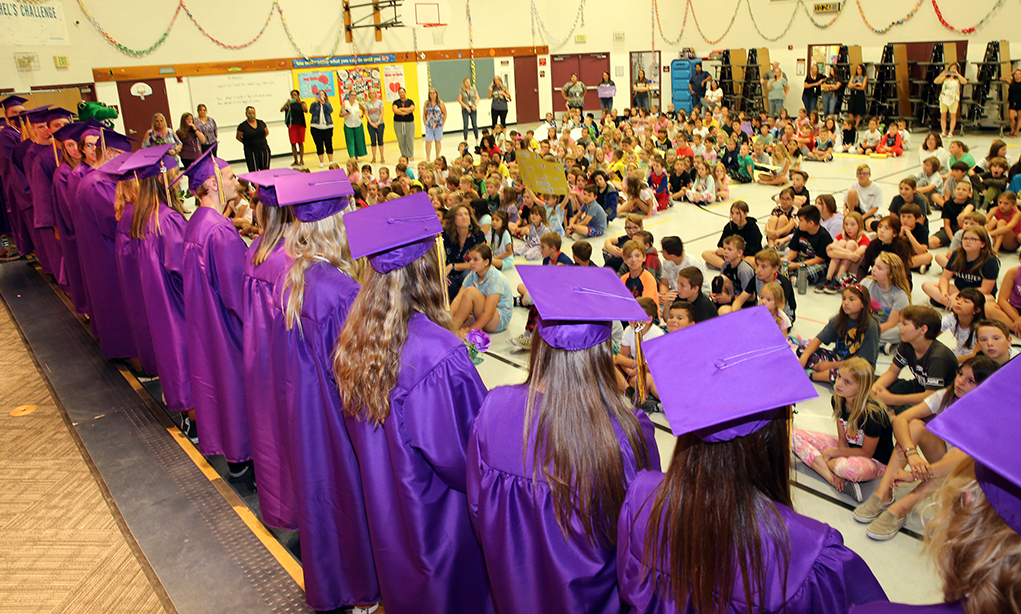 School Spirit
Call it nostalgia. Call it mentoring. Call it leadership. Whatever it's called, Lake Havasu High School graduates proved today that you can go home again. After practicing for the LHHS graduation ceremony, some of those preparing to move on to their futures, returned to their elementary root...
Read More
---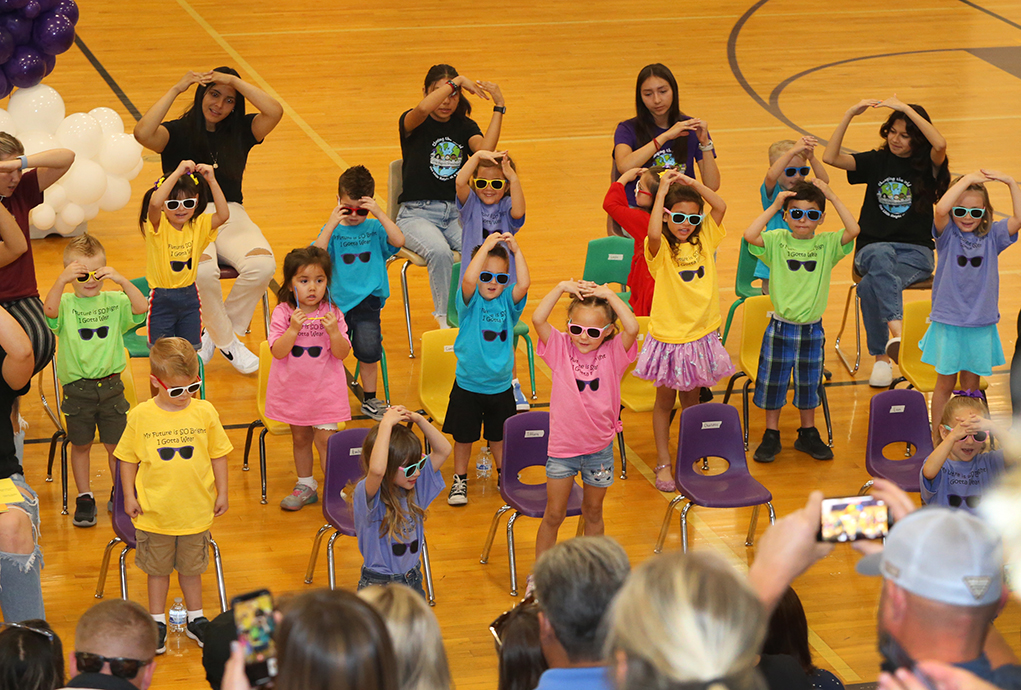 School Spirit
By Janet Cruz It was a day full of sunshine and smiles from very proud parents and teachers at the Little Knights promotion at Lake Havasu High School Tuesday morning. Bright balloons and excited little graduates recited songs they learned in class, while sounds of cheers from family and frien...
Read More
---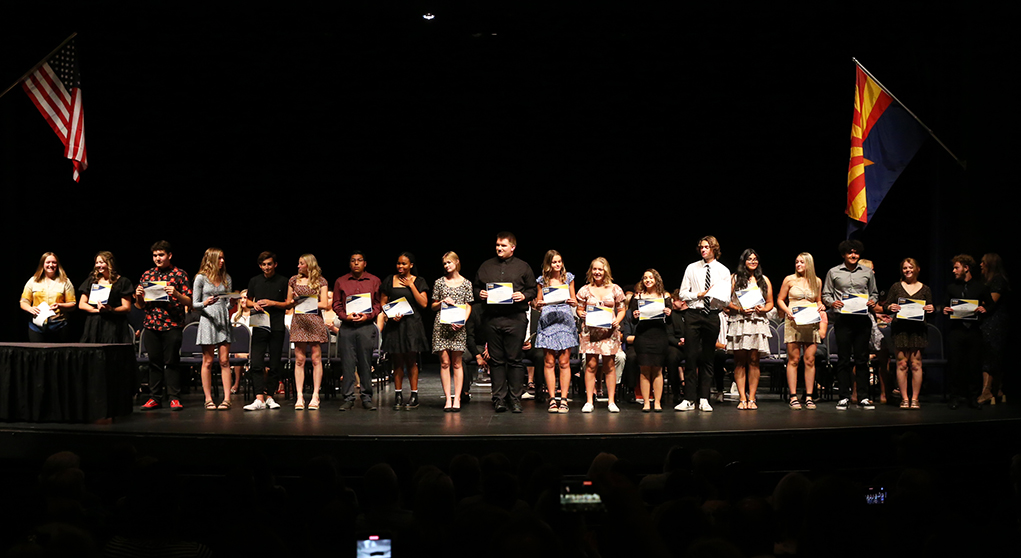 School Spirit
By Janet Cruz Some deserving Lake Havasu High School students were recognized and awarded scholarships at the Evening of Excellence ceremony inside the Lake Havasu Performing Arts Center Monday night. The annual event recognizes students who have earned a scholarship from local colleges, unive...
Read More
---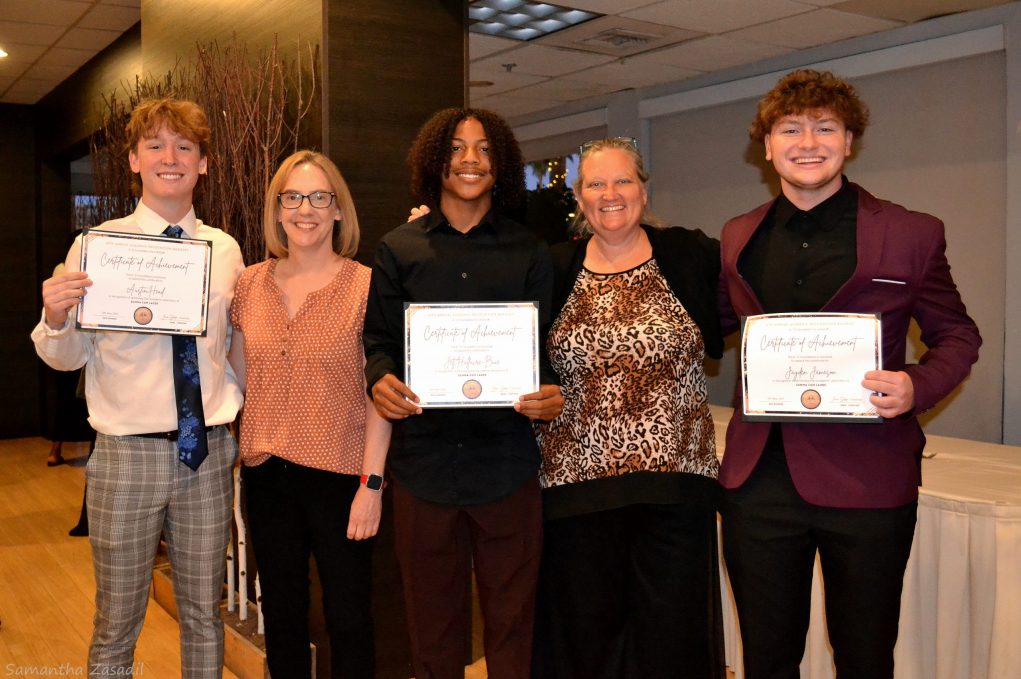 School Articles, School Spirit
[caption id="attachment_52233" align="aligncenter" width="640"] Samantha Zasadil/RiverScene[/caption] By Janet Cruz Some of the brightest stars of Lake Havasu High School were celebrated for their accomplishments at the K-12 Foundation annual recognition banquet at Shugrue's Bridgevi...
Read More
---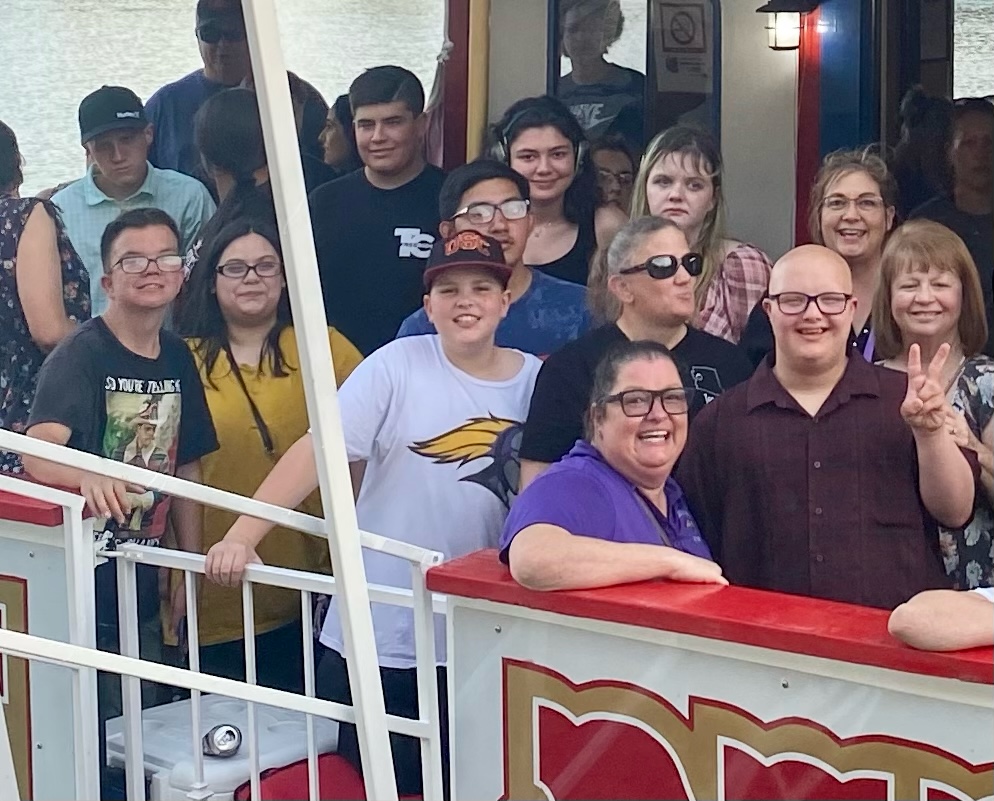 School Spirit
There is a special program at Lake Havasu High School that shines a bright light on students with different abilities. The Shining Stars program is led by Monica Dunbar as well as Susie Millon, Shawn Welde and Kay Hoffman. The Shining Stars Club provides a fun safe space for both SDC (Student Dev...
Read More
---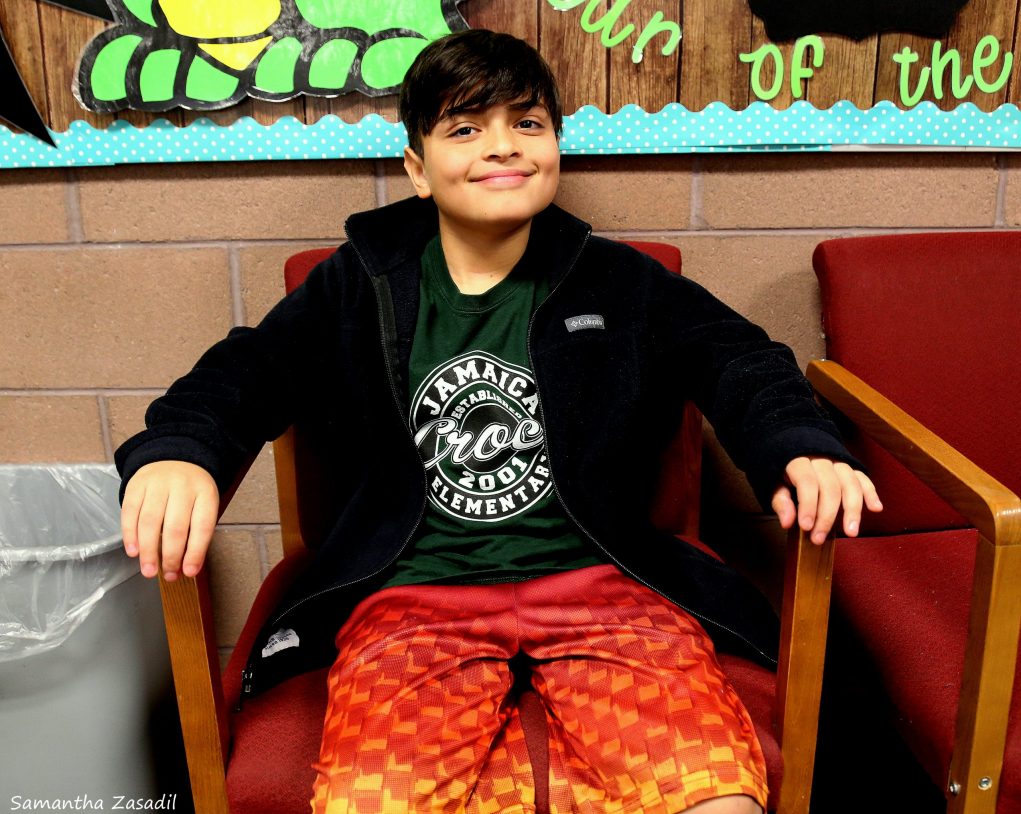 Featured, School Articles, Student
By Janet Cruz Everyone can use some kindness these days, and third grader Jax Williams is a great example of someone who spreads positive vibes wherever he goes. Having this trait earned him the Principal's Award at Jamaica Elementary School. "Jax is an all-around great kid! He work...
Read More
---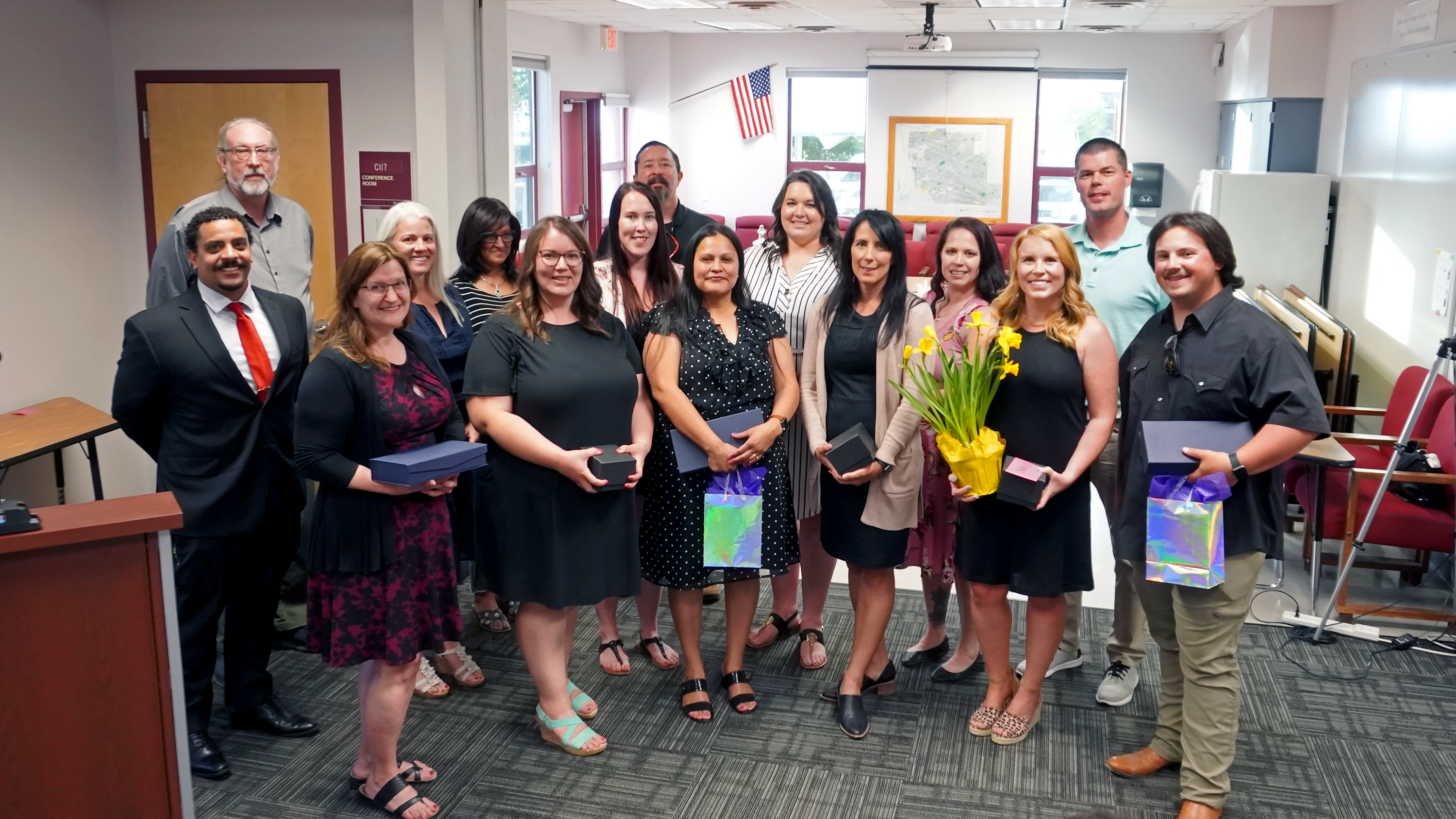 School Articles
Lake Havasu Unified School District announced the 2021-2022 Teachers, Staff and Rookie of the Year. Following is a list of those educators who were selected. Havasupai Elementary's Teacher of the Year is Devin Mann, 1st Grade teacher. Jamaica Elementary's Teacher of the Year is Andrew Bran...
Read More
---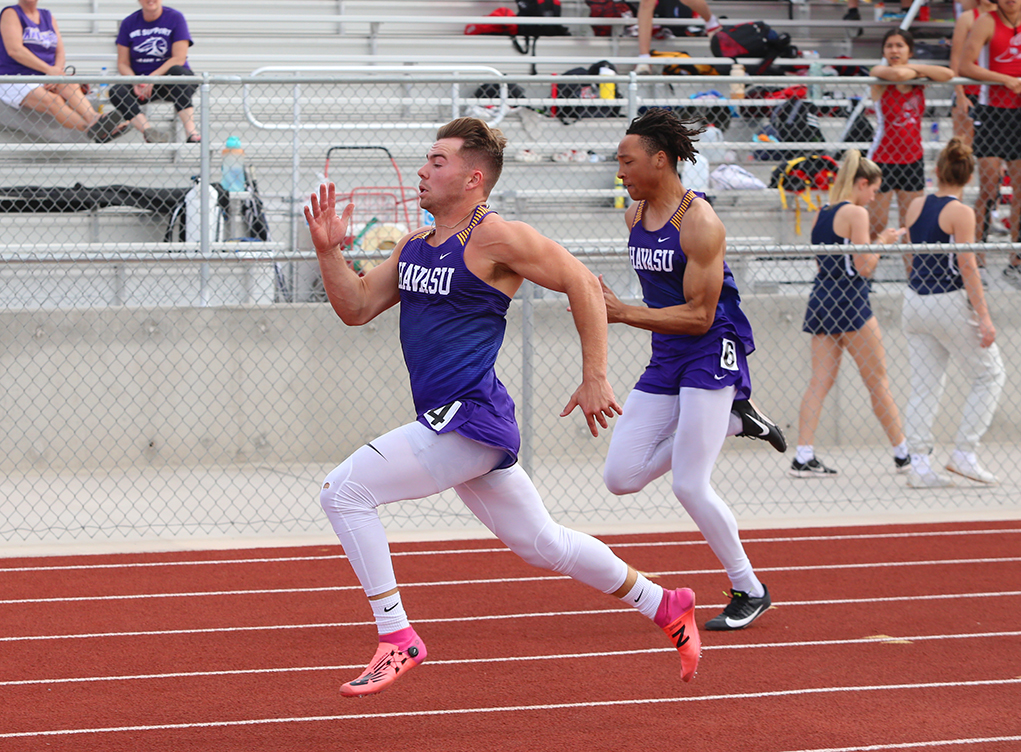 School Athletics, School Spirit
Athletes from 11 schools competed in the 43rd Annual London Bridge Rotary Club Invitational Track Meet Saturday. The Invitational was at Lake Havasu High School. London Bridge Rotary Club members volunteered to assist at the event which included the hurdles, long jump, and pole vault. For full re...
Read More
---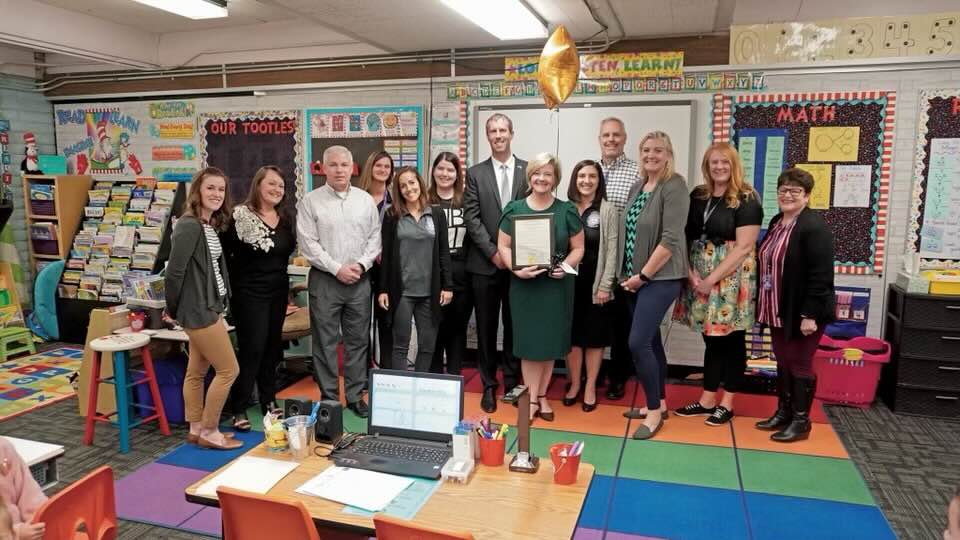 School Articles
Mayor Cal Sheehy declared Jan. 11, National Board Certified Teacher Day in honor of Christie Olsen, Lake Havasu City's first National Board Certified Teacher. Last December, five teachers successfully obtained or renewed their National Board Certification; Jamie Hammer, Third-Grade Teacher at J...
Read More
---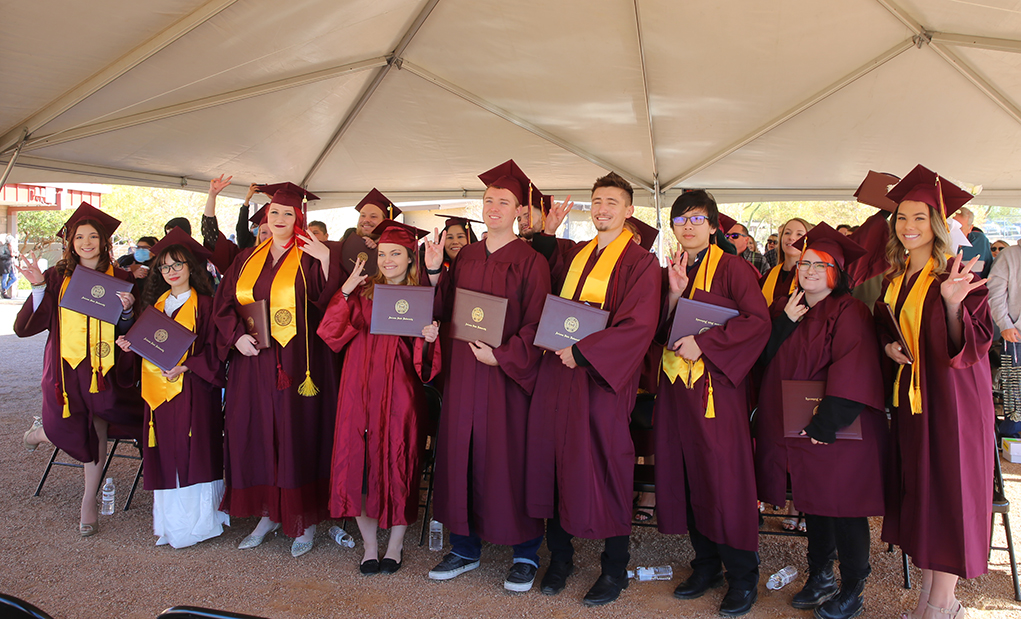 School Spirit
By Becky Maxedon Arizona State University at Lake Havasu City graduated 14 fall students Saturday morning. According to Kimberly Krueger ASU Community Outreach Specialist, 11 graduated with honors, eight of which were Summa Cum Laude – the highest distinction. Krueger said the graduates w...
Read More
---