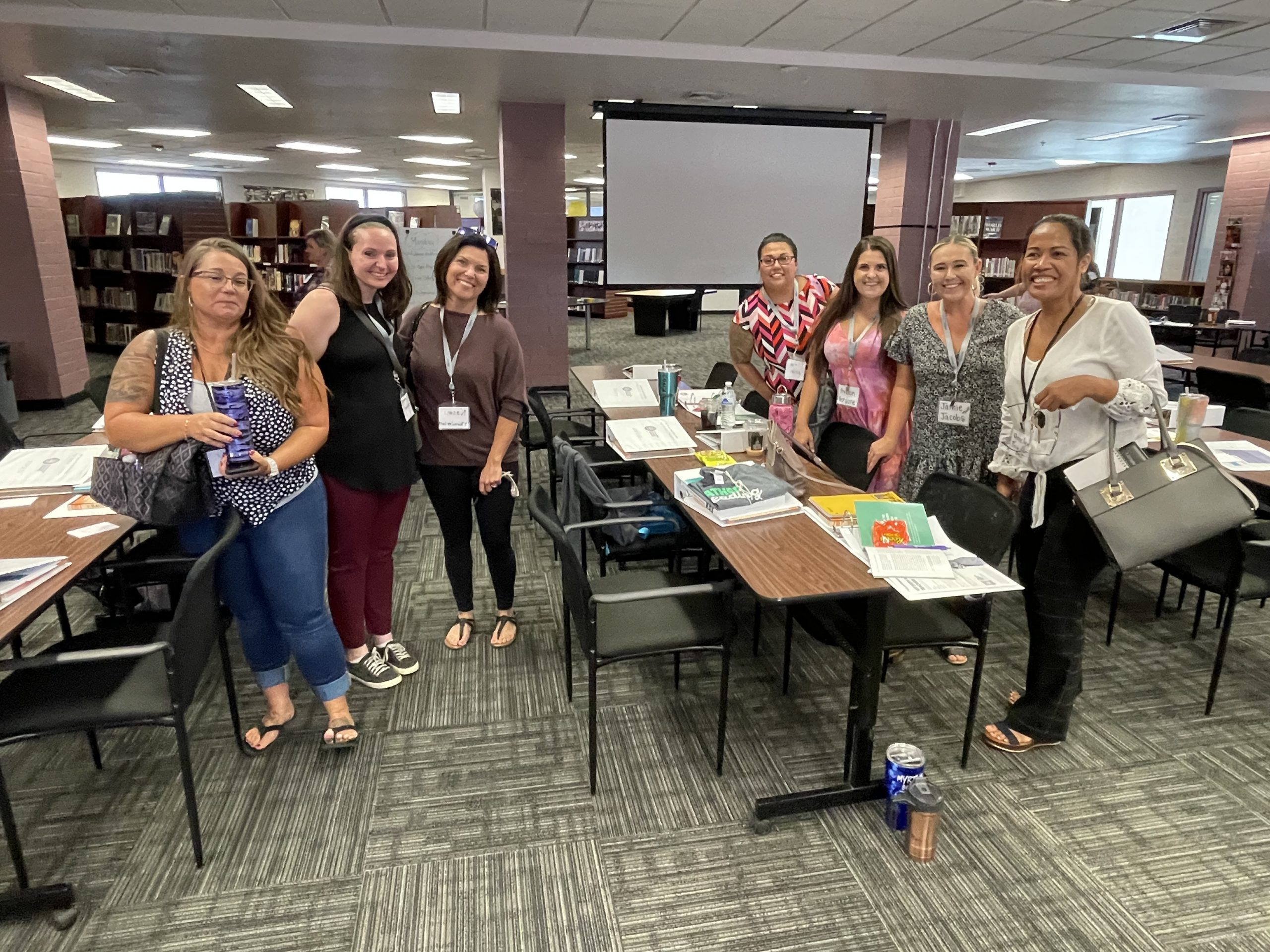 School Articles
By Becky Maxedon When you see activity this week at Lake Havasu High School, the event is a week-long welcome orientation for new teachers to the Lake Havasu Unified School District. Ginny Sautner, a LHUSD instructional and curriculum coach said the purpose of the orientation is to focus on â€...
Read More
---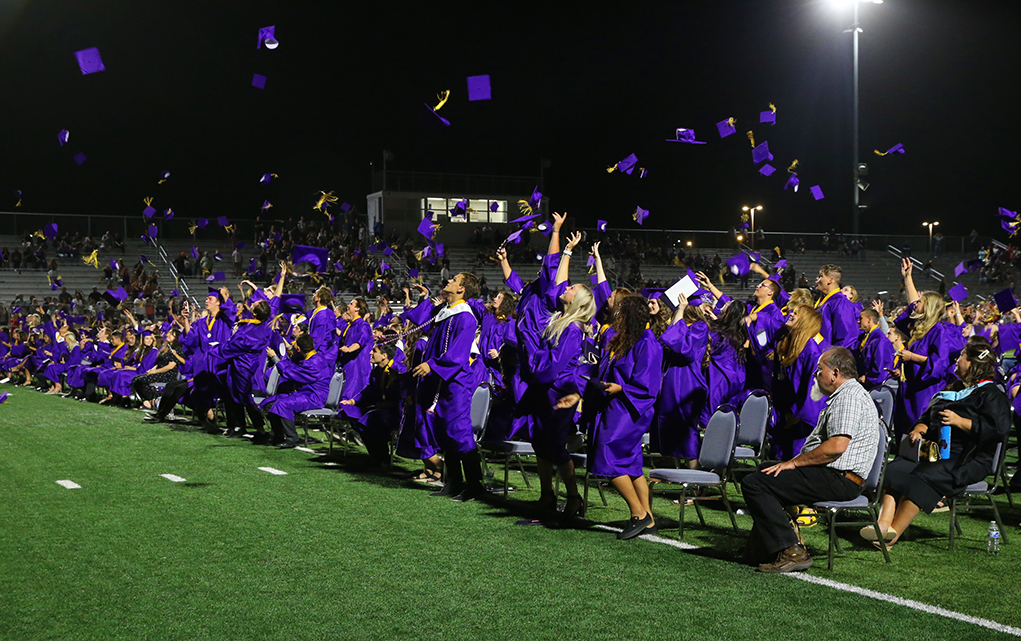 School Articles
Graduation sponsored by Chad Nelson and the ATeam at Coldwell Banker. Close to 400 Lake Havasu High School students took to the school's football field Thursday evening to celebrate their graduation. Guest speakers included the Distinguished Alumni Award recipient, Shane Finders Class of 1985,...
Read More
---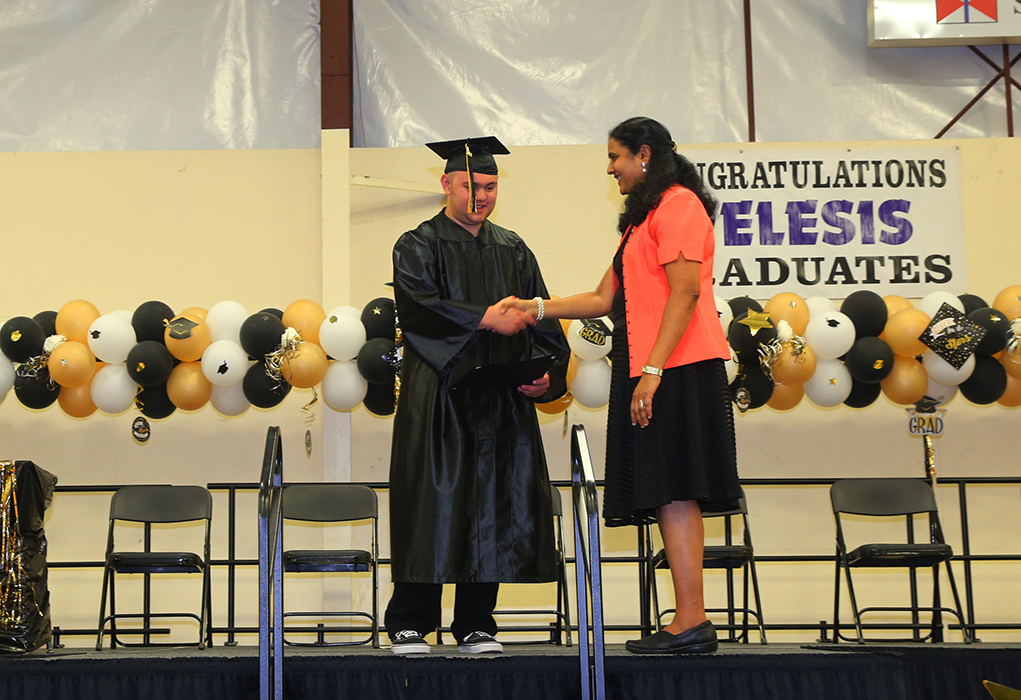 School Articles
Six Telesis Preparatory Academy seniors graduated Wednesday night.  Senior awards were also handed out totaling $47,200 for students to attend college. Dr. David Snyder was the guest speaker and he will also be the replacement for Superintendent and principal Dr. Sandy Breece, who is retiring in...
Read More
---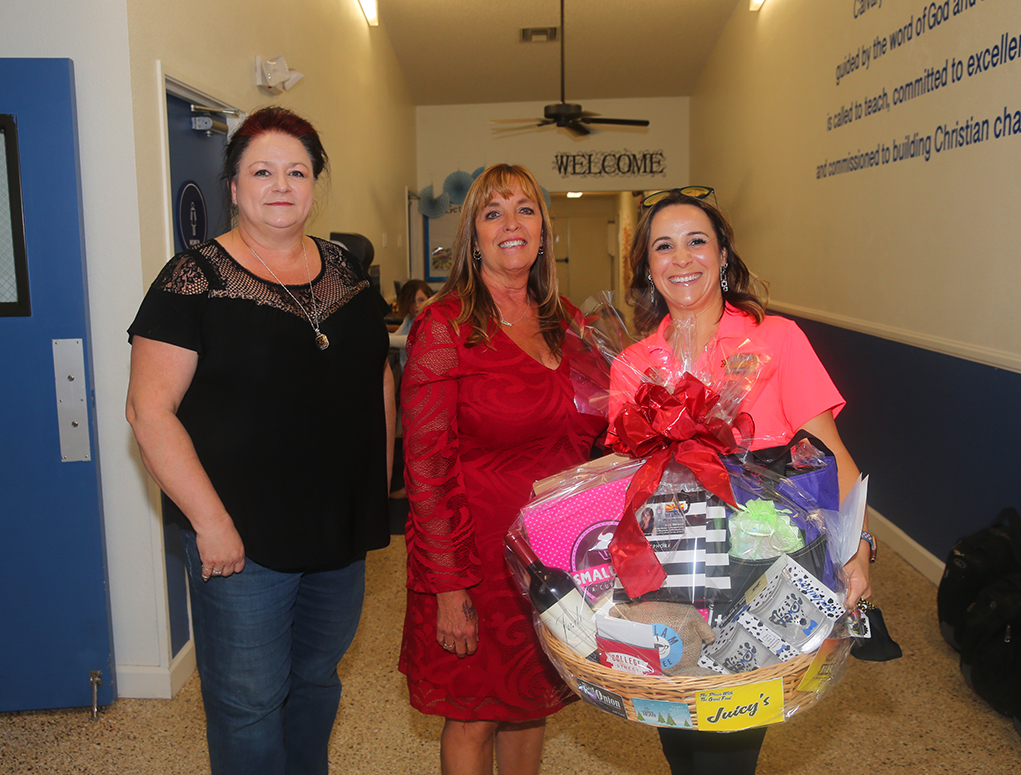 School Spirit
Denene LaPoint, of Calvary Christian Academy, was awarded with the Educational Rockstar Award Wednesday at Calvary Christian Academy. Tina Hayes, of Smallcakes, and Stephanie Martin, of College Street Brewery, gave LaPoint the award and a basket containing $500 in prizes. The prizes were donat...
Read More
---
School Articles
By Becky Maxedon Celebrating Teacher Association Week – May 3 through May 7 – is an annual homage to Lake Havasu City educators who shepherd students through their school years. Many in the community donated to the celebration and are listed below. [caption id="attachment_45445" align="...
Read More
---
School Spirit
The Kiwanis Club of Lake Havasu City awarded scholarships to a deserving group of local high school seniors for the 43rd year. All of the recipients attend either Lake Havasu High School or Telesis Preparatory Academy and shared a total of $14,500 in funding donated by the Club. A reception wa...
Read More
---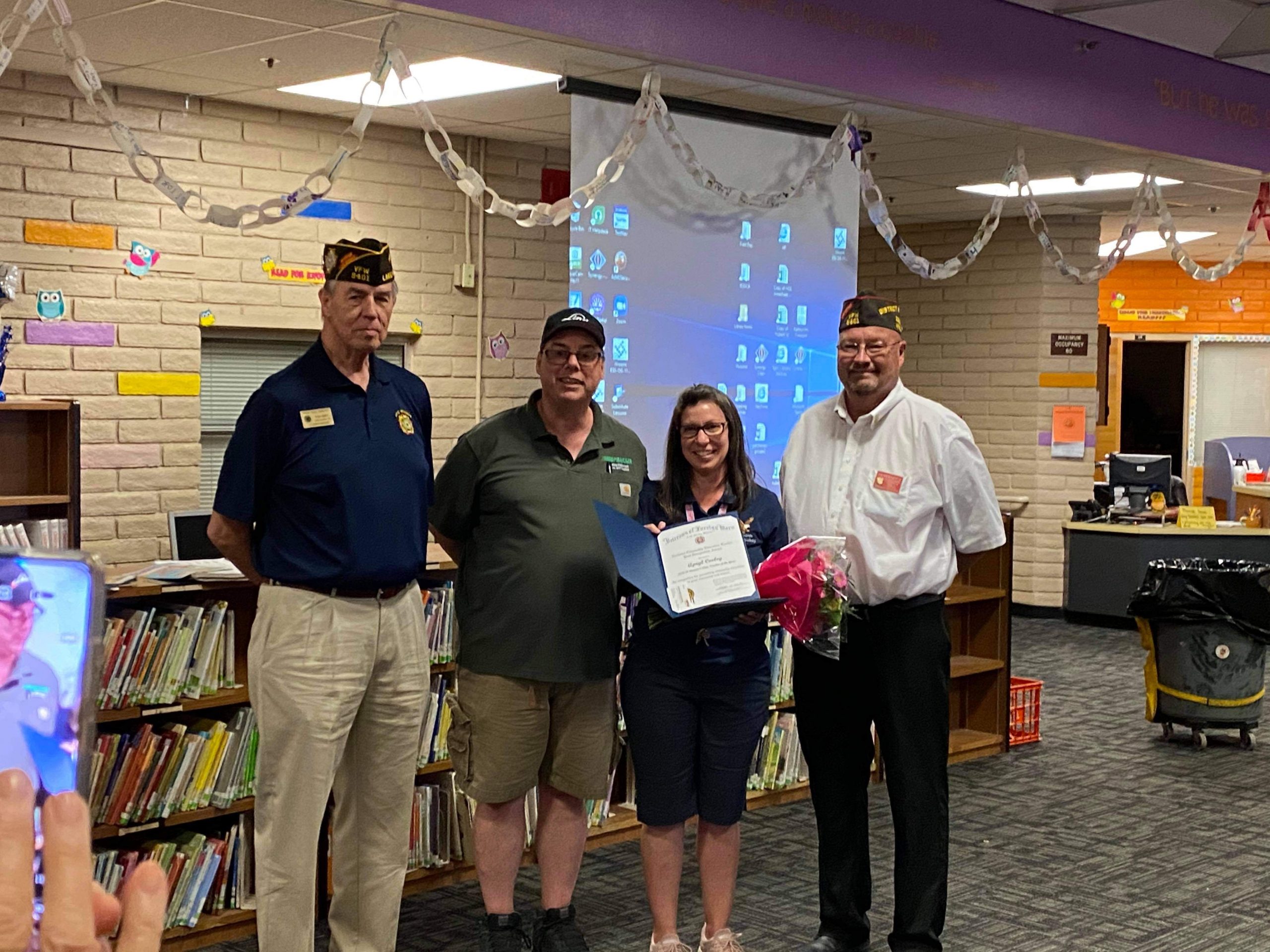 School Spirit
VFW Post 9401 and VFW District 8 announced their Teacher of the Year. Apryl Cooley, of Oro Grande Classical Academy, garnered this year's honors. Cooley teaches third grade at Oro Grande. [caption id="attachment_45422" align="alignnone" width="1021"] Photo courtesy Carol Nowakowski[/caption]...
Read More
---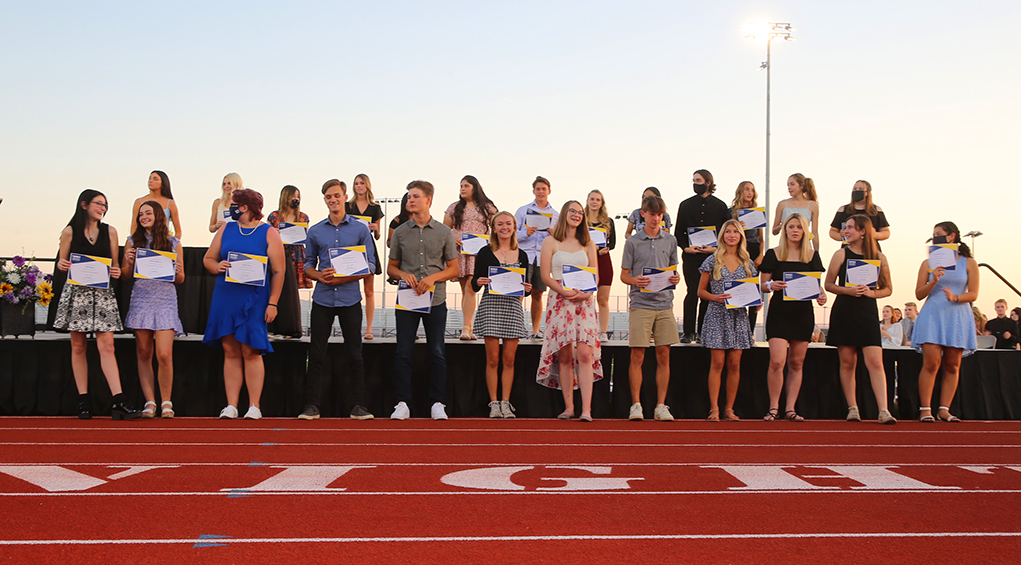 School Spirit
Lake Havasu High School students received scholarships and awards at the Evening of Excellence Monday evening. More than $3.9 million in scholarship money was awarded to the students on the LHHS field by representatives for colleges and local organizations. Veronica Cucci was one of the top aw...
Read More
---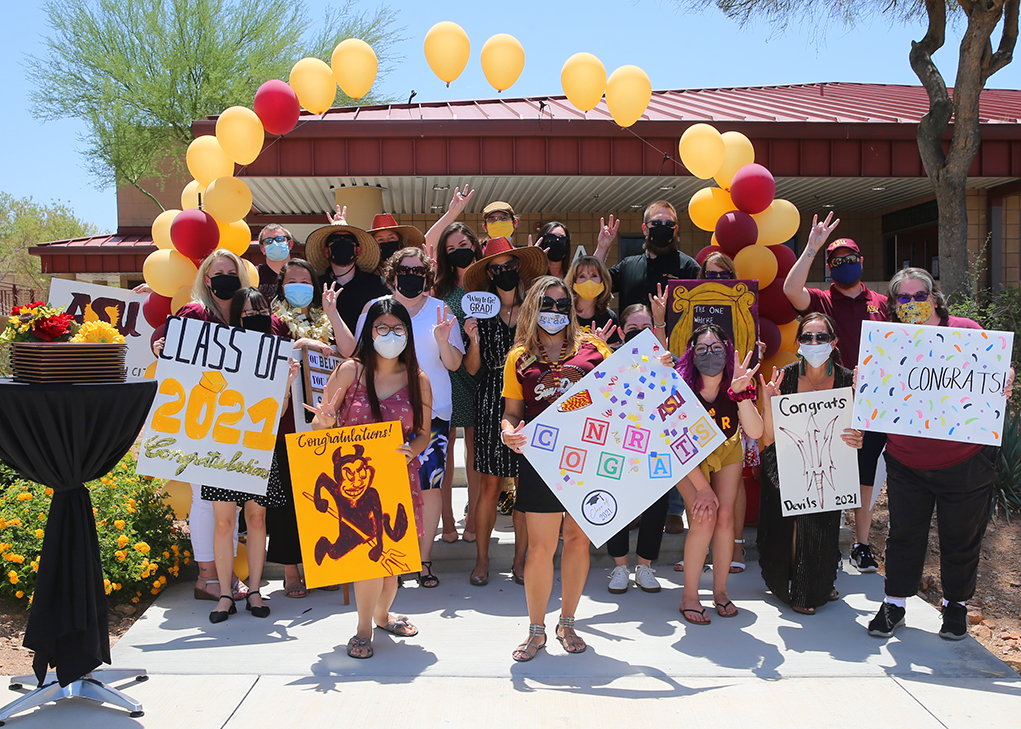 School Spirit
By Becky Maxedon Graduates, faculty and staff at Arizona State University Lake Havasu celebrated Convocation 2021 Saturday. The ceremony included a formal graduation ceremony as well as a parade on campus. The keynote speaker was Kryistyna Hook, Director of Media Relations of the Better Bus...
Read More
---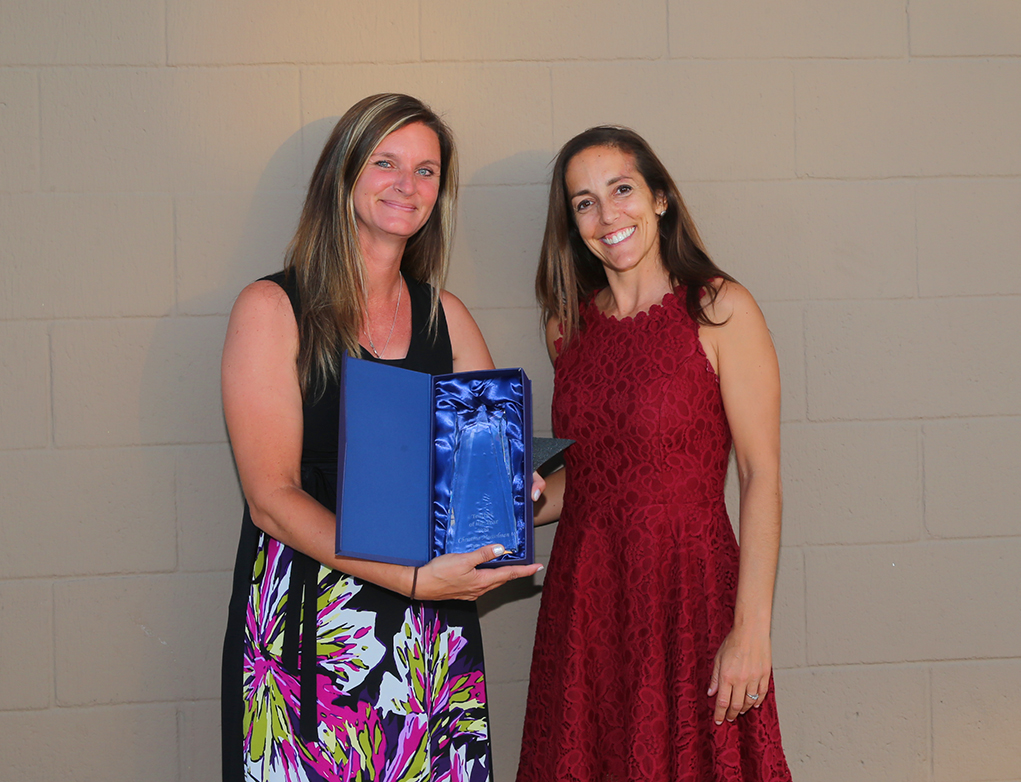 School Articles
By Becky Maxedon When the Lake Havasu Unified School District Board of Directors met Tuesday, the announced the 2020-2021 outstanding educators. "As a component of the America's Best City competition, the community formed Vision 20/20 Lake Havasu City. One of the pillars for change was f...
Read More
---