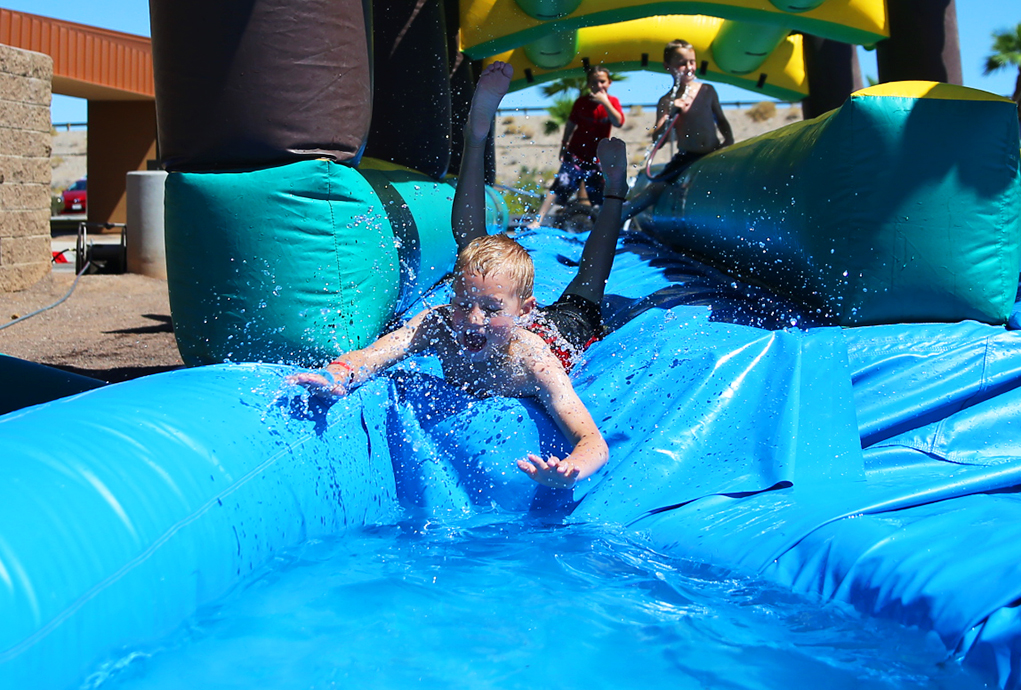 Community, Events, Story
With Havasu schools in their final days of classes and summer break just around the corner, Riverscene magazine has a complete guide to some local summer camps, events and classes to keep kids and teens busy when school is out. Church Camps Abundant Grace 3516 McCulloch ...
Read More
---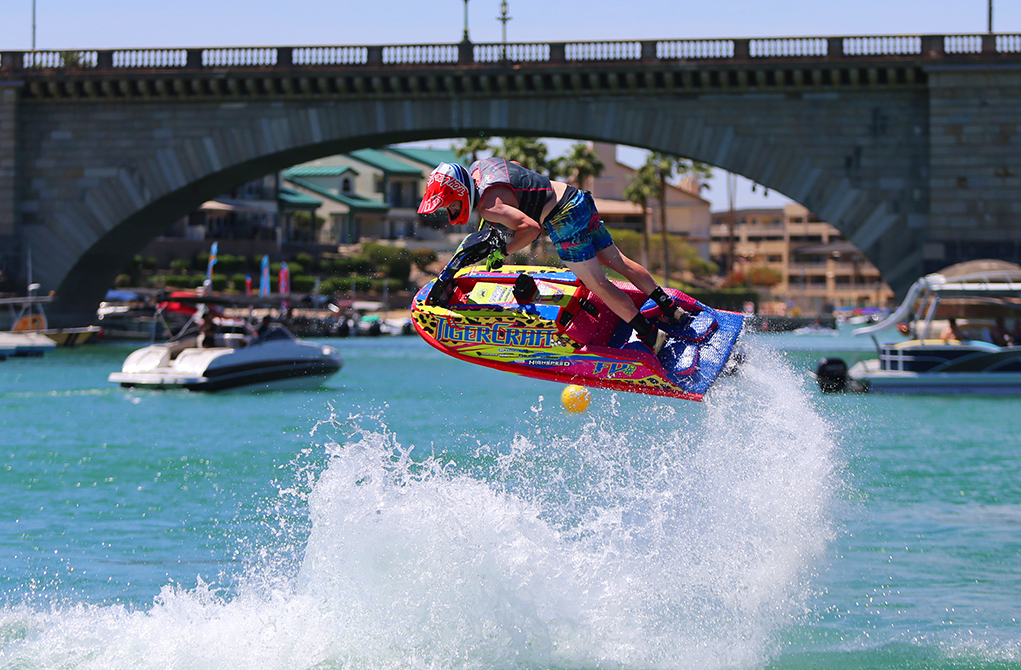 Coverage, Events
The 2022 U.S. Freestyle Championships were Saturday at the Bridgewater Channel featuring 13 participants who competed in the championships. To watch video highlights of the event, check out RiverScene's YouTube Channel: https://www.youtube.com/watch?v=I7bevGZwuiw 2022 P1 Racing Fuels U.S. Free...
Read More
---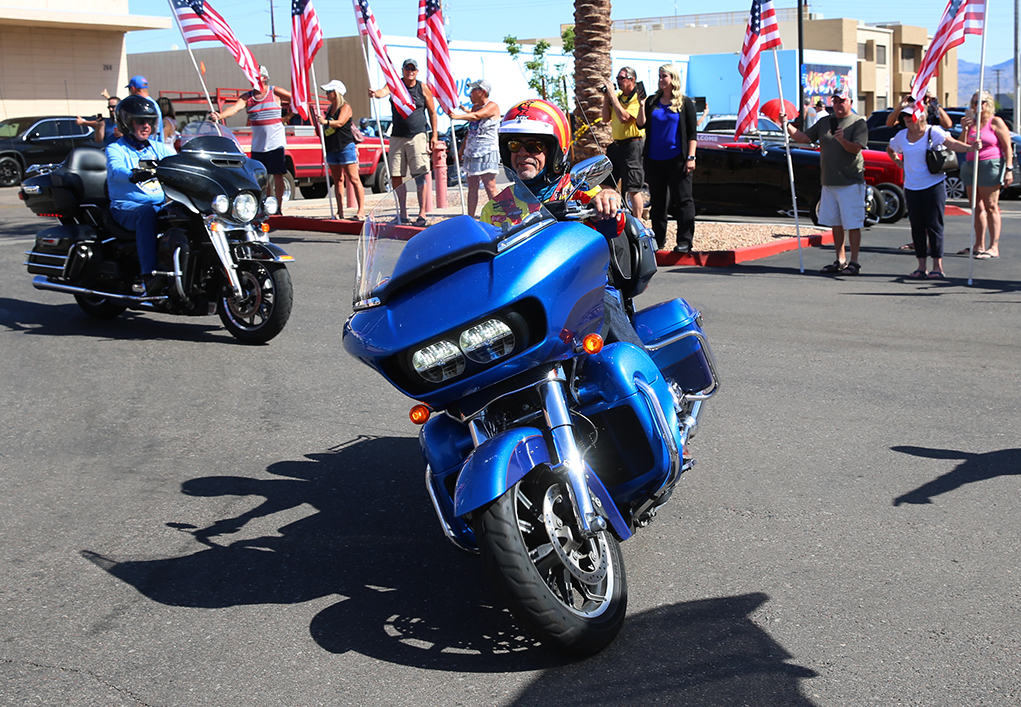 Events, Featured
By Becky Maxedon Adam Petty, son of NASCAR racing legend Kyle Petty, was just 19 when he was killed instantly following in the family racing footsteps. But his dream lives on with the Kyle Petty Charity Ride. The Kyle Petty Charity Ride stopped over in Lake Havasu City Saturday and Sunday duri...
Read More
---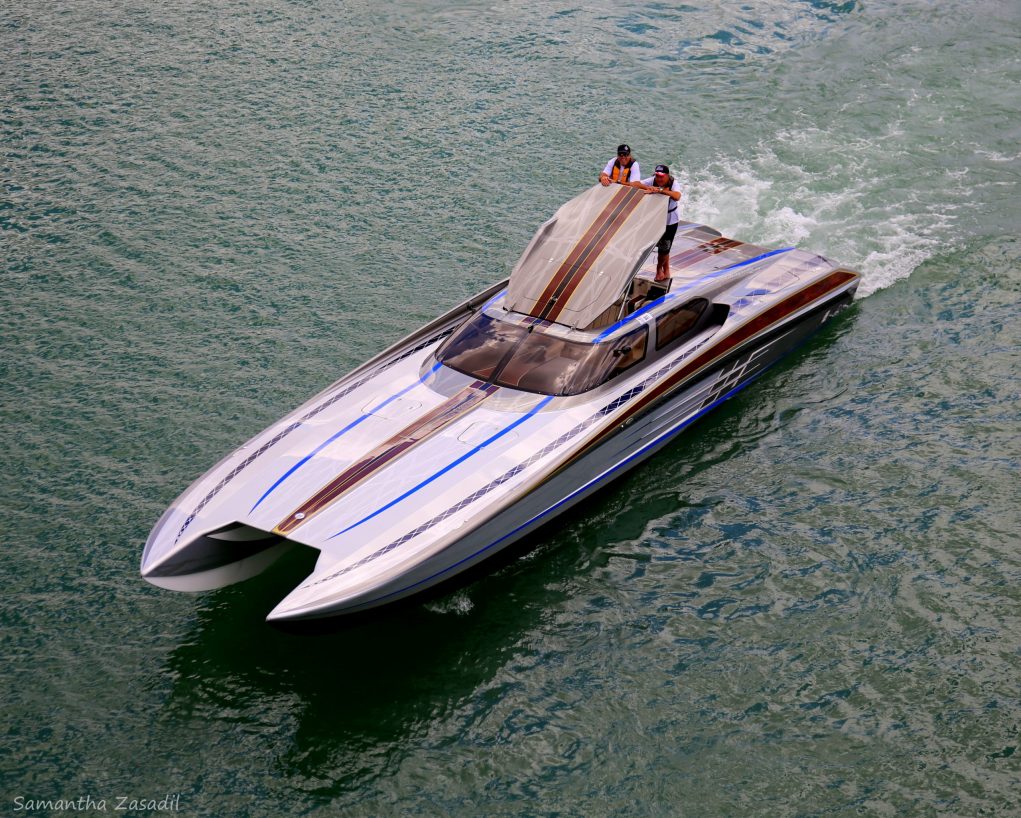 Coverage, Events
The Desert Storm High-Performance Boats parade through the Bridgewater Channel in Lake Havasu Friday morning didn't disappoint with the power and beauty of the event stars. Residents and visitors lined Bridgewater Channel sidewalks to catch a glimpse of the boats in the water. This annual even...
Read More
---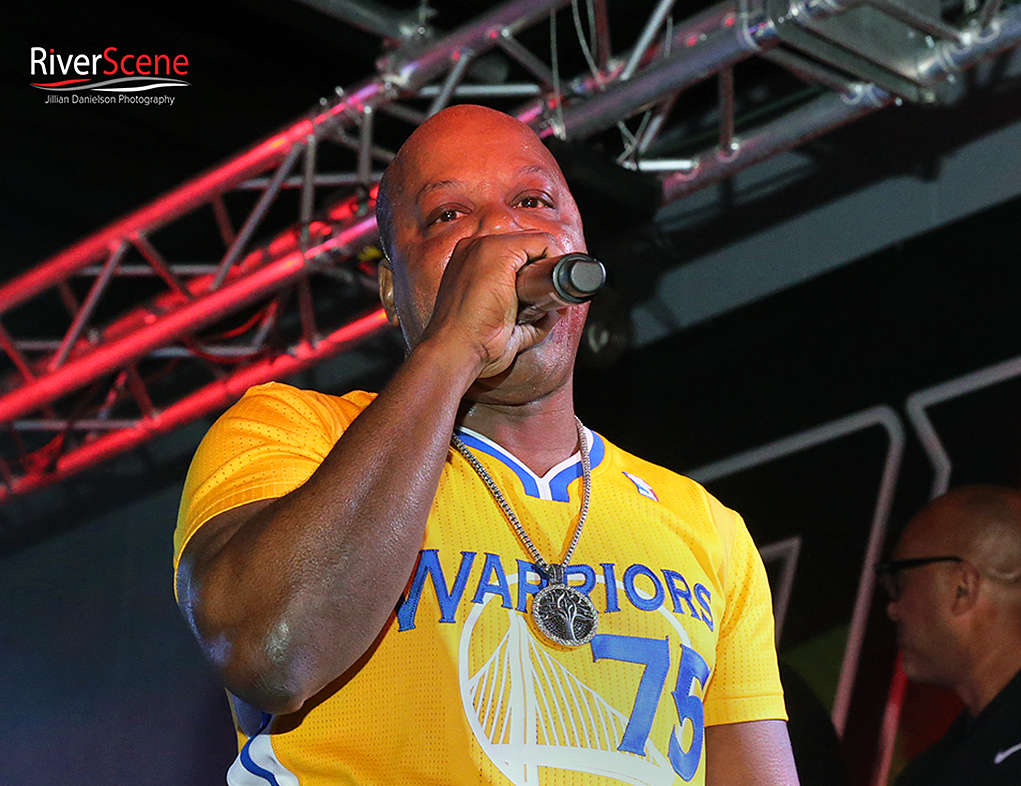 Events, Featured
Rapper Too $hort performed in Lake Havasu City Friday night during Desert Storm Weekend. The event was hosted by Detail Specialties and Ceramic Coating and was at their business. DJ Flow and DJ Myan kept the party going before and after Too $hort performed by Dj'ing on the Boom Bandits stage. ...
Read More
---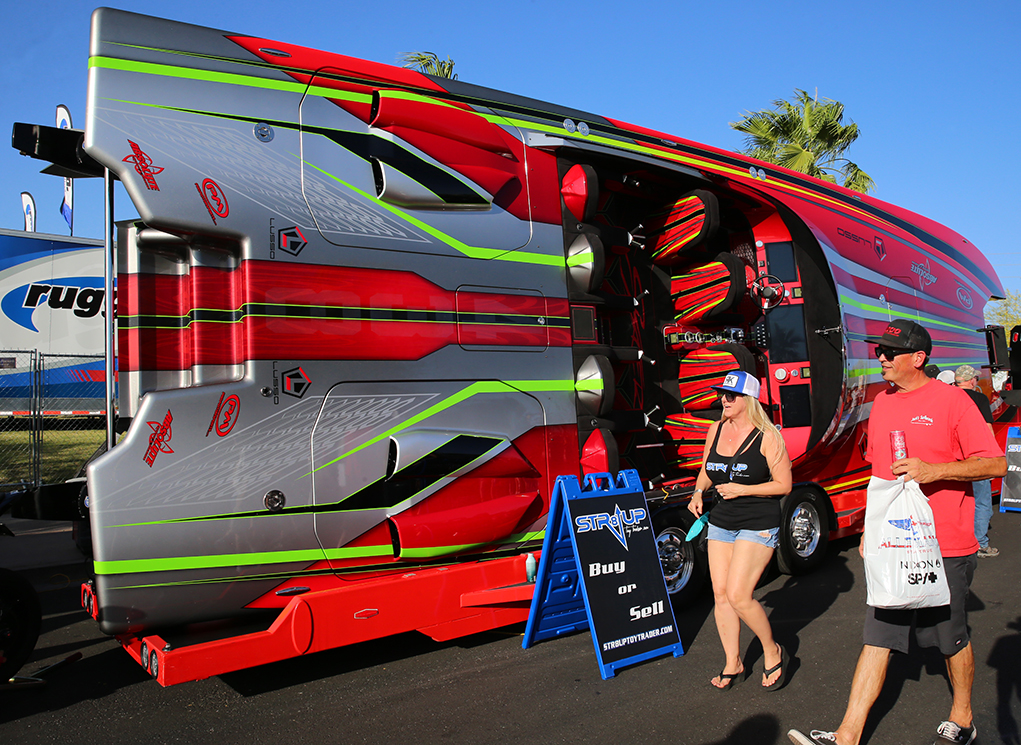 Coverage, Events
Havasu locals and visitors were treated to quite the street party Thursday night with being up close to Desert Storm high performance boats. The boat operators will guide these powerful machines in a parade through the Bridgewater Channel today at 11, followed by a poker run this afternoon. Satur...
Read More
---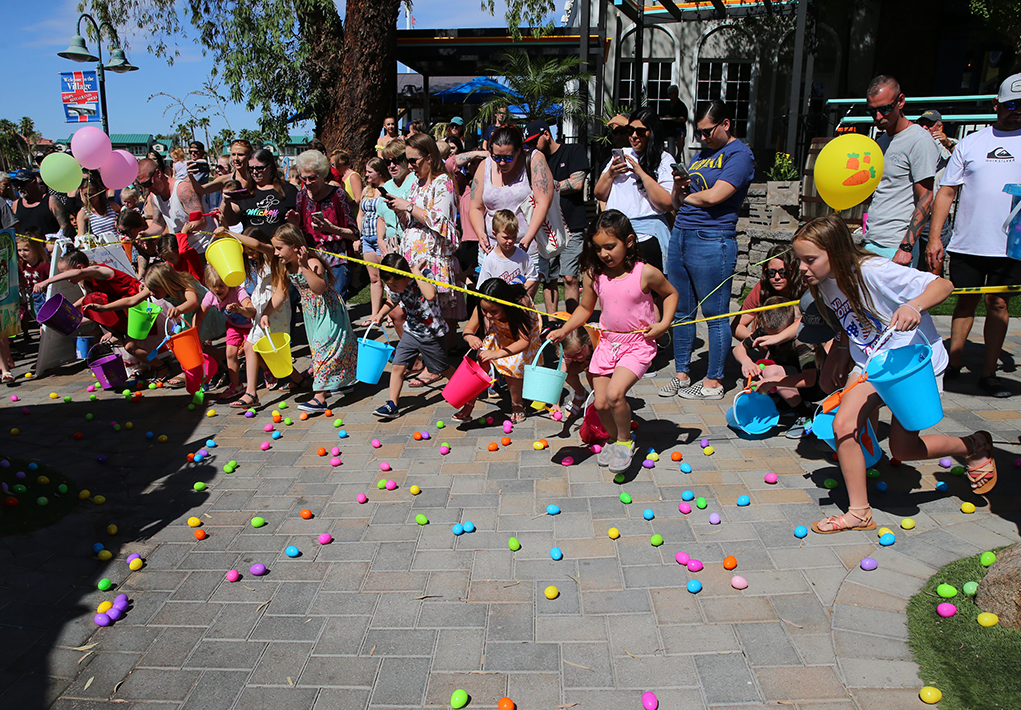 Coverage, Events
Burgers by the Bridge hosted an Easter Egg Hunt Saturday for kids of all ages. Harriet Mclearnen , owner of Burgers by the Bridge, purchased more than 10,000 eggs to find and Easter buckets to hand out at the event. After the hunt, the families were treated to photos with the Easter Bunny and ...
Read More
---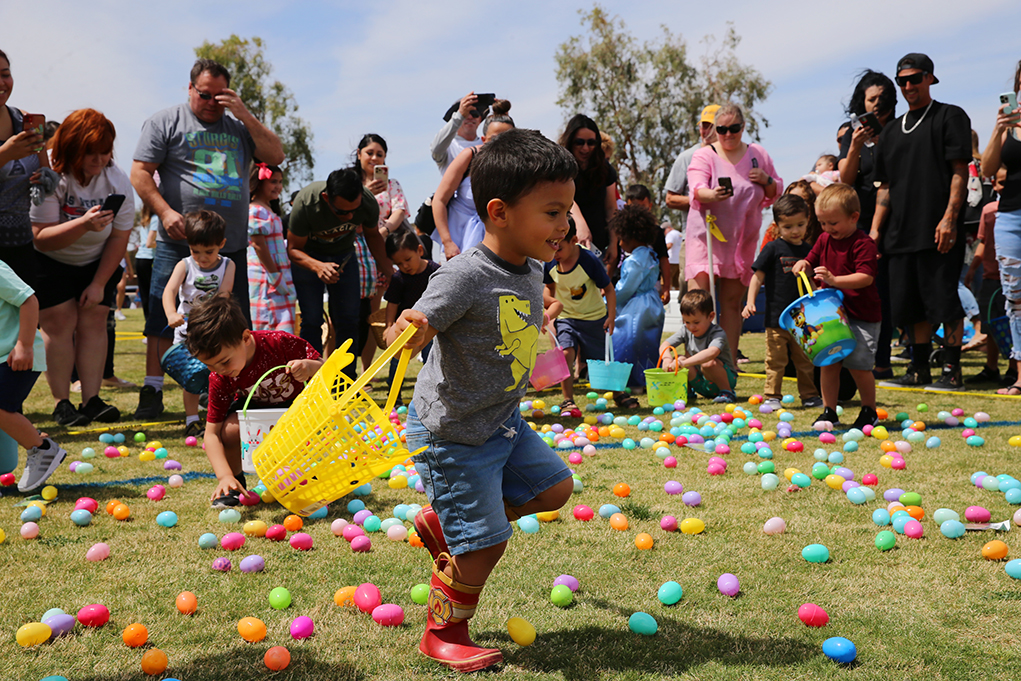 Coverage, Events
And they're off! Lake Havasu City children raced after their favorite plastic eggs Sunday afternoon at the Sunrise Rotary Easter Egg Hunt. Several businesses from Lake Havasu also helped with the event by sponsoring patches for different age groups. New this year was an adaptive patch sponsore...
Read More
---
Coverage, Events
Lake Havasu and Kingman Special Olympics athletes competed in track and field events Saturday morning. The competition took place at Lake Havasu City School. The Mohave County Sherriff's Department, Lake Havasu City Police Department, and Lake Havasu High School Key Club volunteered to assist the...
Read More
---
Coverage, Events
Leadership Lake Havasu hosted Bands and Brews Saturday afternoon at London Bridge Beach. The event is a fundraiser for Leadership Lake Havasu under the umbrella of Lake Havasu Chamber Foundation. Leadership Lake Havasu is a comprehensive leadership development program designed to identify and edu...
Read More
---