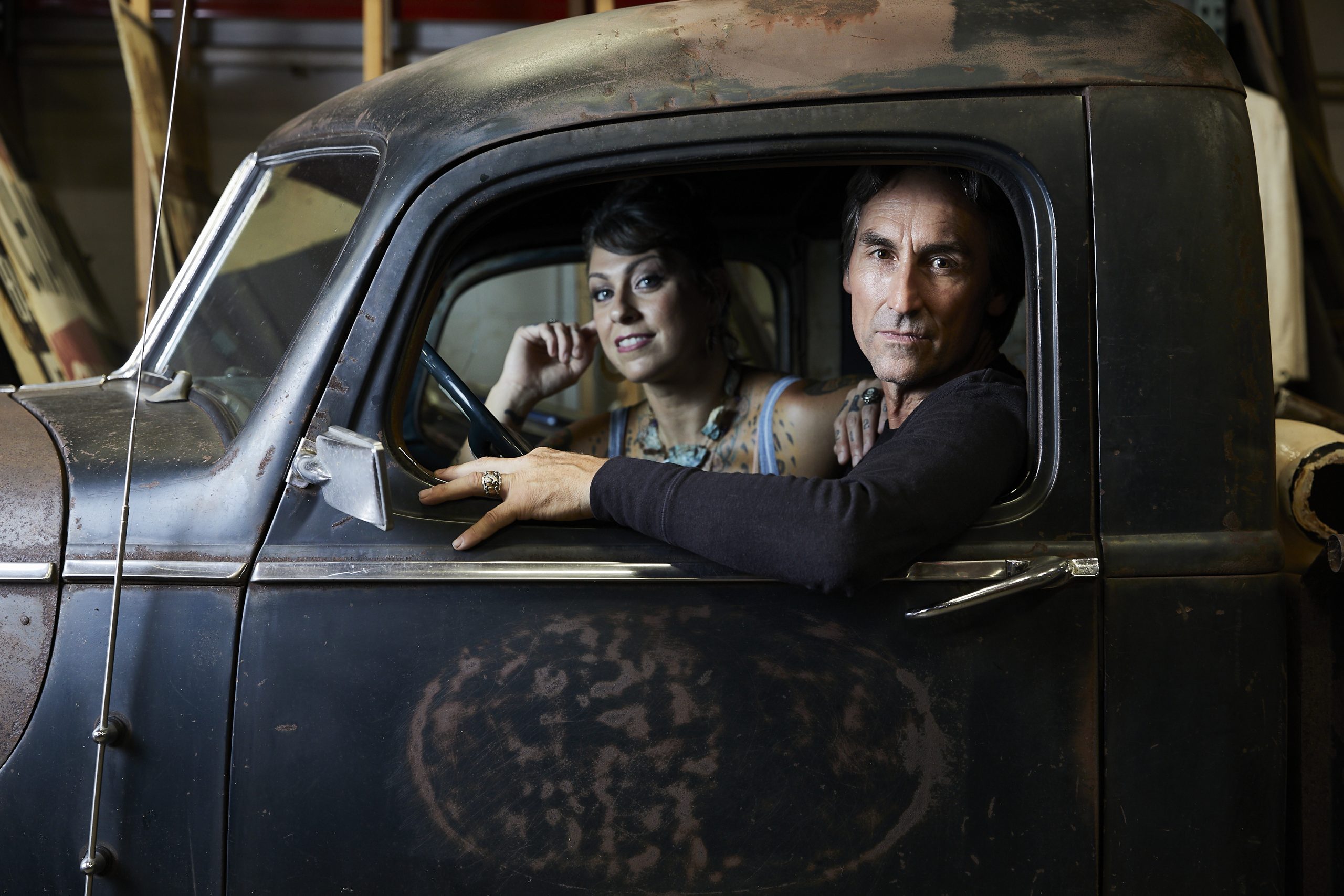 Community News
"American Pickers" is excited to return to Arizona. The television show plans to  film episodes of The History Channel series throughout the area in March 2022. "American Pickers" is a documentary series that explores the fascinating world of antique "picking" on The History Channel....
Read More
---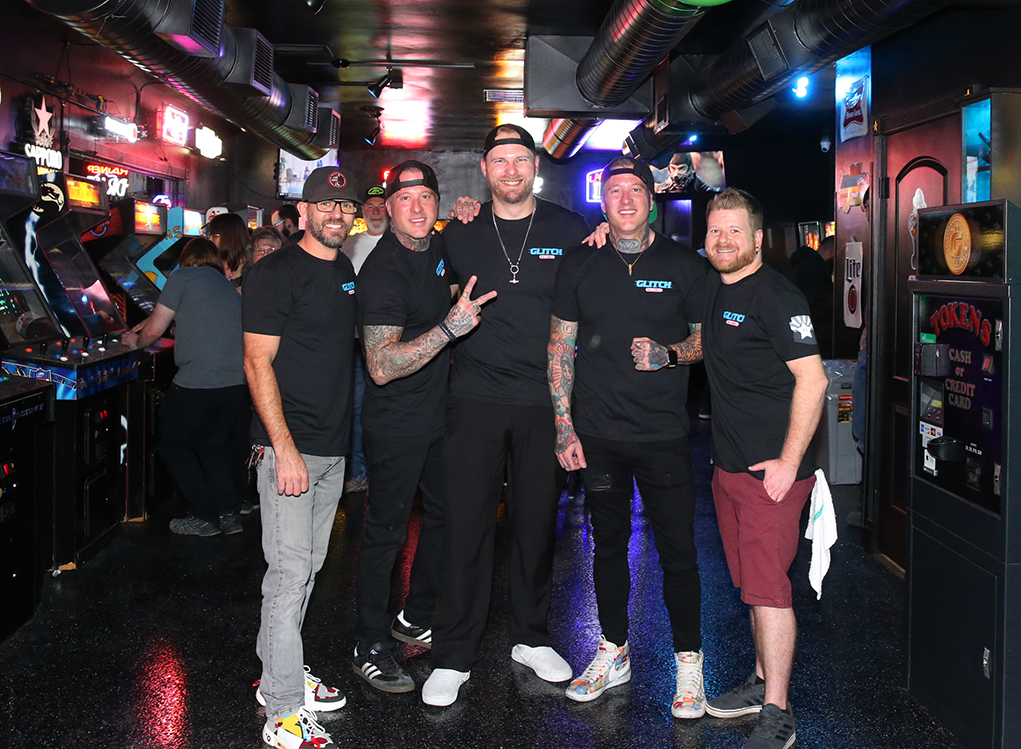 Community News
By Becky Maxedon When five Lake Havasu City Midwest entrepreneurial transplants came together, the "Field of Dreams" axiom "If you build it, they will come" seemed like a natural mantra for their new endeavor. The group's vision of a different kind of adult entertainment for Havasu h...
Read More
---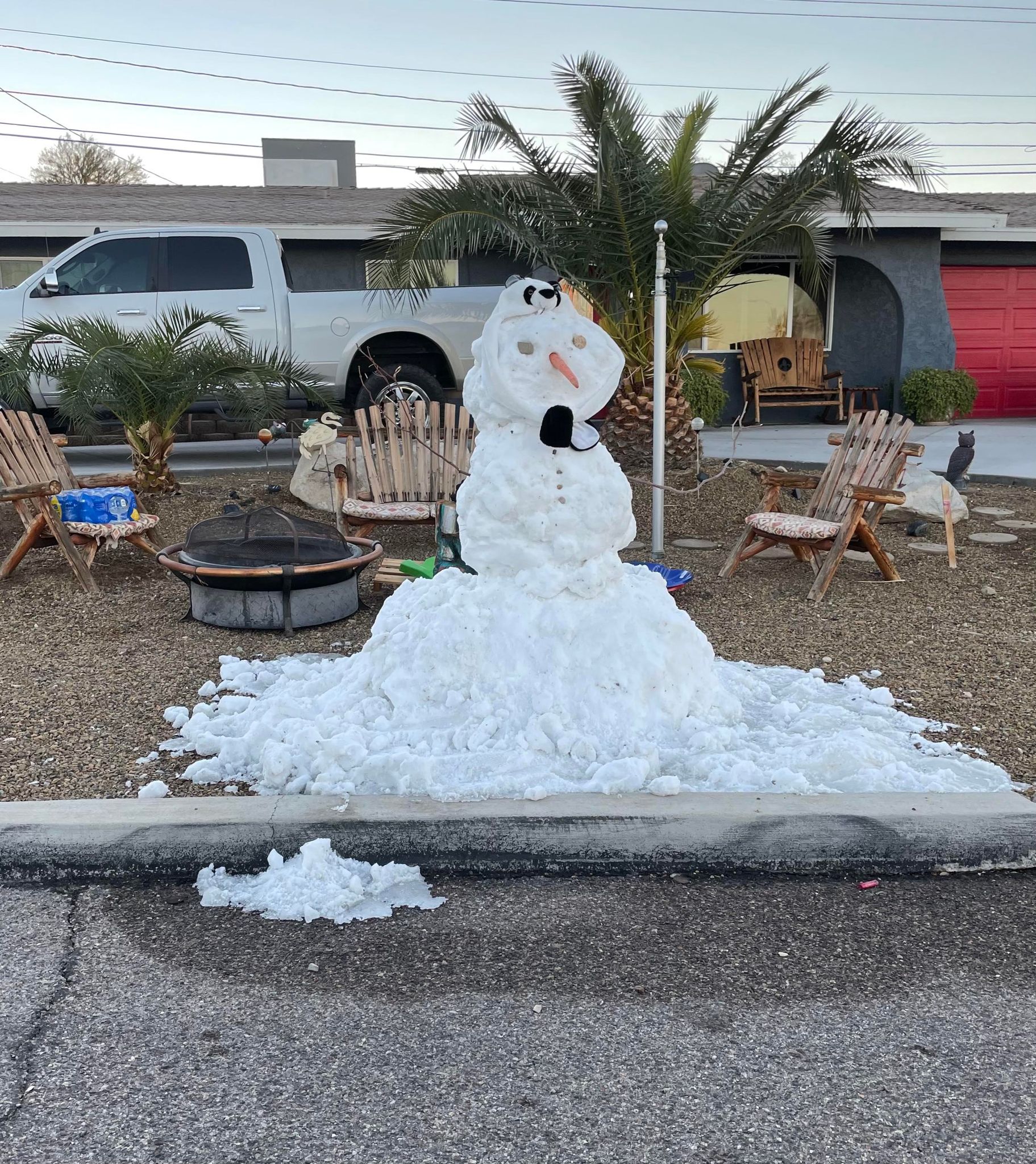 Community News
Robbie and Lerissa Britton along with Jenna and Bobby Britton,  Breylin Poole and Kharisa  Dermedy took a trip up to the Hualapai Mountains outside Kingman, to play in the snow. While they were there, the Brittons shoveled snow into the back of their truck, which took an hour while the kids wer...
Read More
---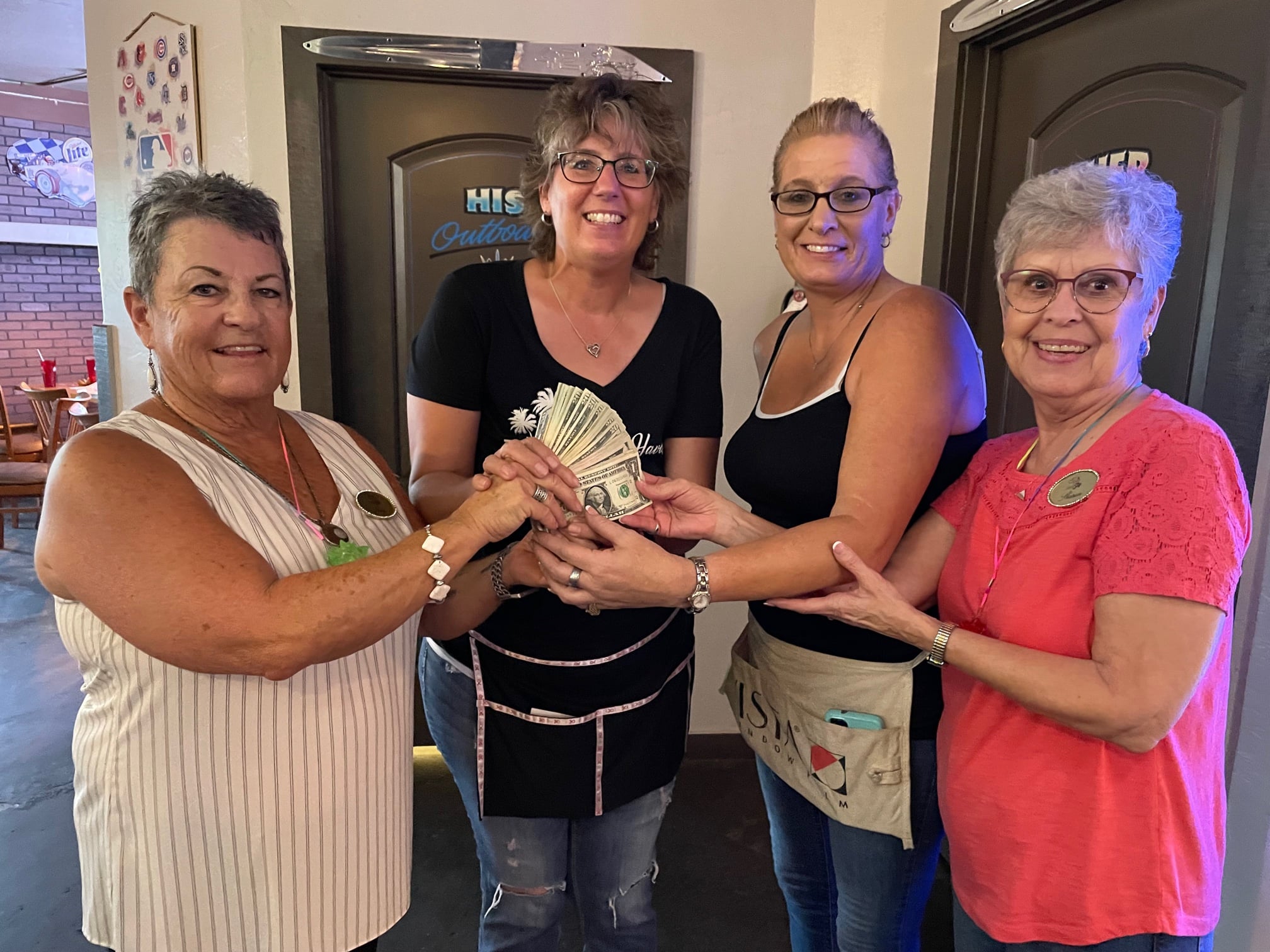 Lake Havasu City
By Nicole Matheson The holidays may be just about over, but the spirit of giving and charity remains in Lake Havasu City. A new organization with the community's interests at heart came together last year and already those involved have been making a difference in people's lives. Named Hav-A-S...
Read More
---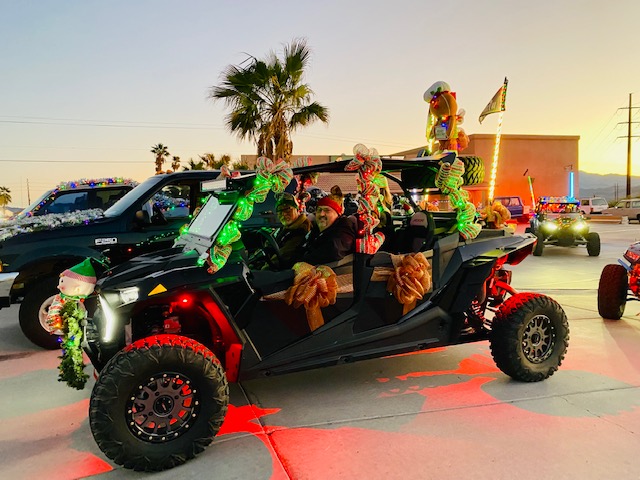 Story
Ride Havasu brought the holidays to assisted living facilities in Lake Havasu City with its third annual SXS Seniors event last Friday. This event is meant to show the support of those facilities throughout Lake Havasu and to the seniors who live there. To show their Christmas members decorate...
Read More
---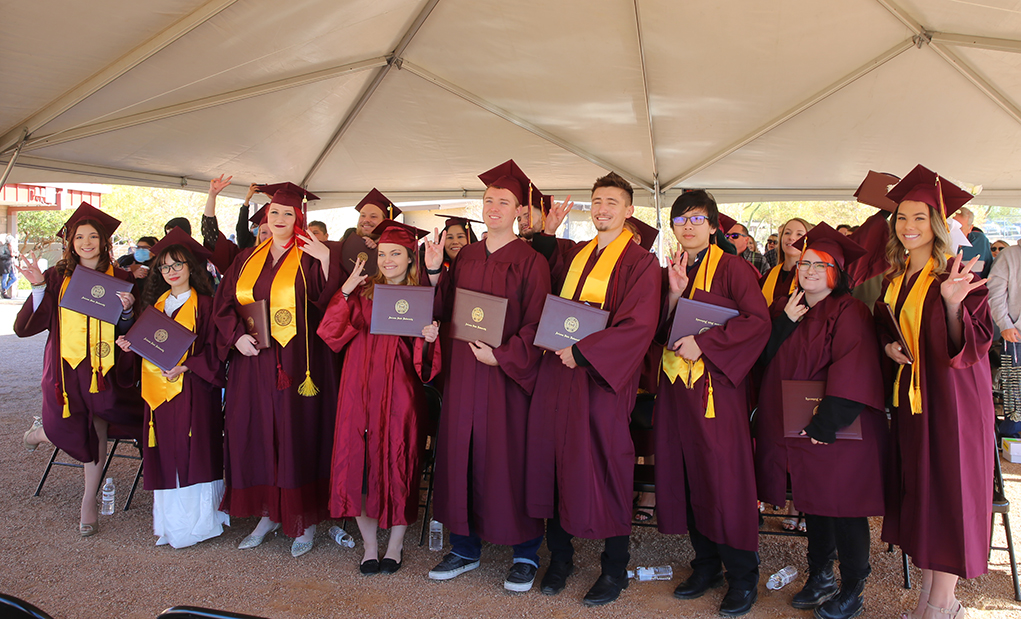 School Spirit
By Becky Maxedon Arizona State University at Lake Havasu City graduated 14 fall students Saturday morning. According to Kimberly Krueger ASU Community Outreach Specialist, 11 graduated with honors, eight of which were Summa Cum Laude – the highest distinction. Krueger said the graduates w...
Read More
---
Story
New Hope Calvary Church presented its live Drive-Through Nativity this weekend on London Bridge Road in Desert Hills. Volunteers portrayed this yearly tradition of telling the story of Jesus's birth. The scenes also include nimals such as sheep, goats, donkeys and a camel. [caption id="attachm...
Read More
---
Community News
The Lake Havasu Community Dinner was Friday night at the Aquatic Community Center to give anyone in Lake Havasu a chance to have a holiday dinner. Children recieved a present from Santa Claus and Lake Havasu City employees served a holiday dinner to the members of the community. Free photos were ...
Read More
---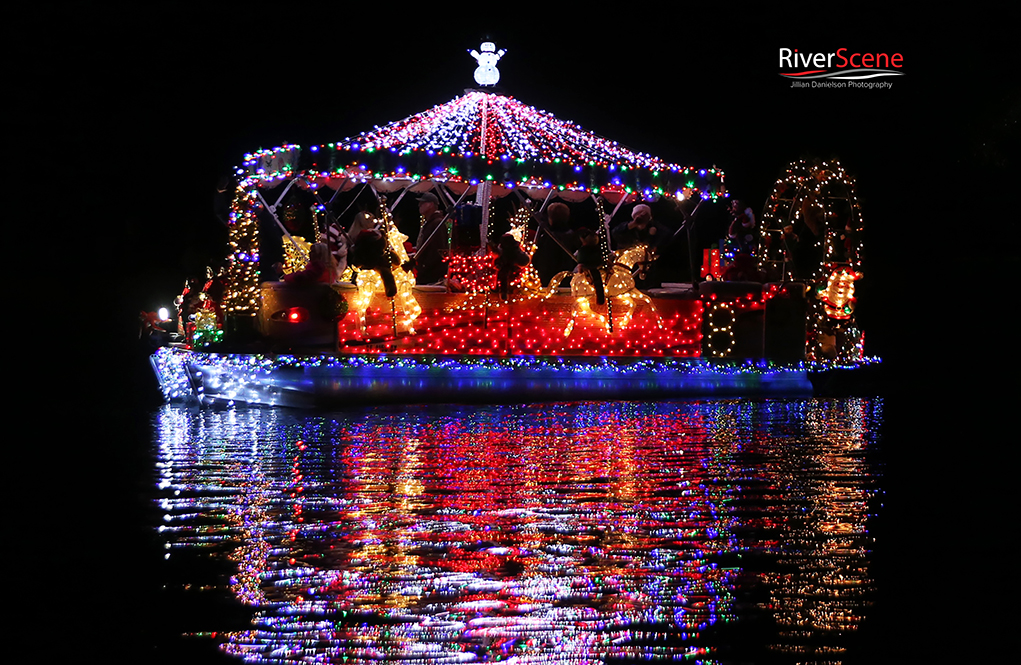 Featured
By Becky Maxedon The 37-year-old tradition of the Lake Havasu City Boat Parade of Lights unfolded beneath the London Bridge in the Bridgewater Channel Saturday night. Spectators lined both sides of the Channel as the more than 80 entries floated by. The iconic Dixie Belle joined the parade aga...
Read More
---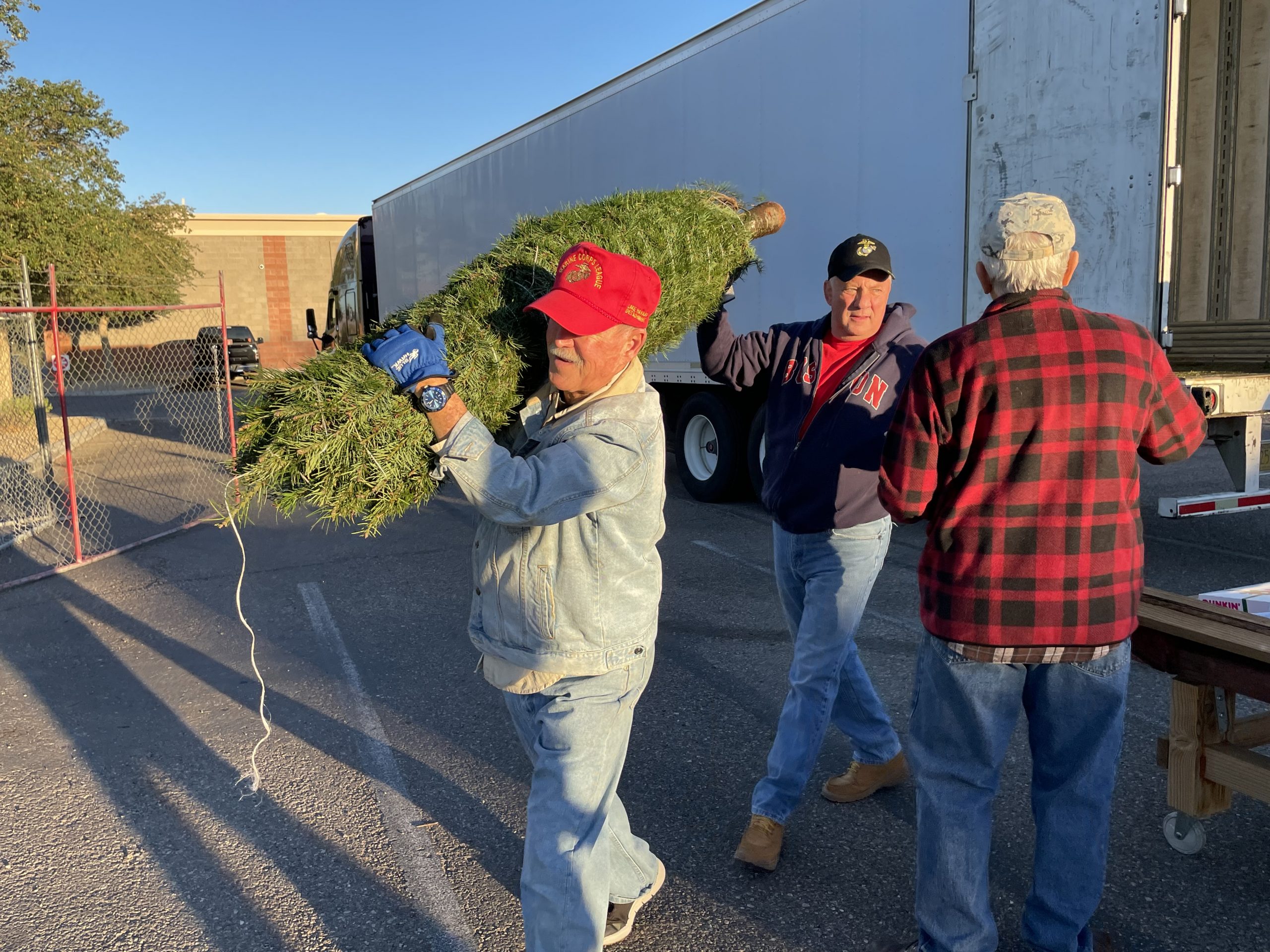 Community News
Each year just about this time, the Lake Havasu City Marine Corps League sets up shop at the corner of Mesquite and Lake Havasu avenues to offer fresh, live Christmas trees for sale to the community. The trees are available in the CVS Pharmacy parking lot from noon until 7 p.m., Monday through Fr...
Read More
---