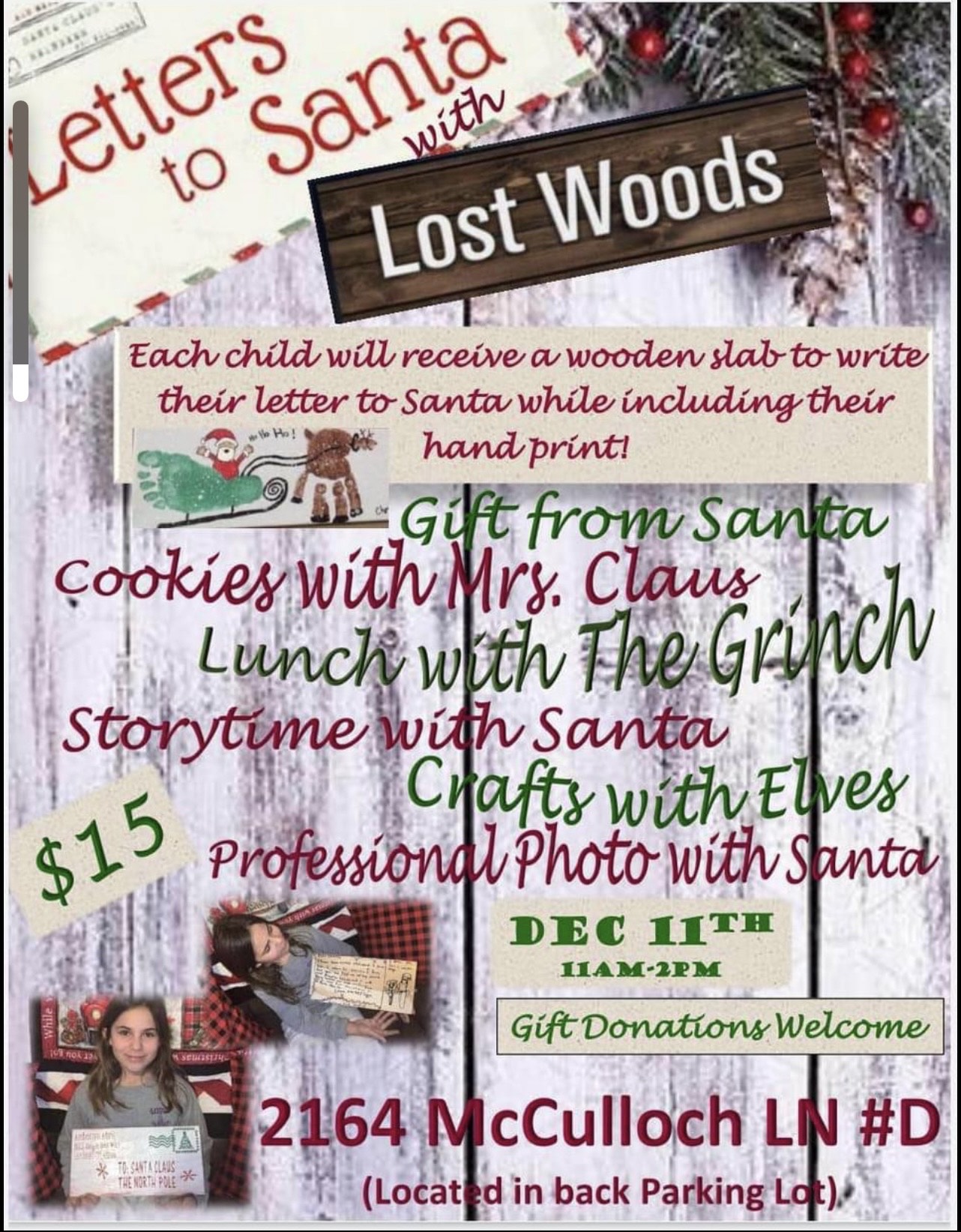 Lost Woods presents: Letters to Santa craft, cocoa, activities and a picture with SANTA! On Saturday December 11, 2021 11am- 2pm in the parking lot behind Lost Woods located  2164 N. McCulloch blvd suite D. Upon arrival. Santa's helpers will give you your "Letters to Santa" craft to begin. Th...
Read More
---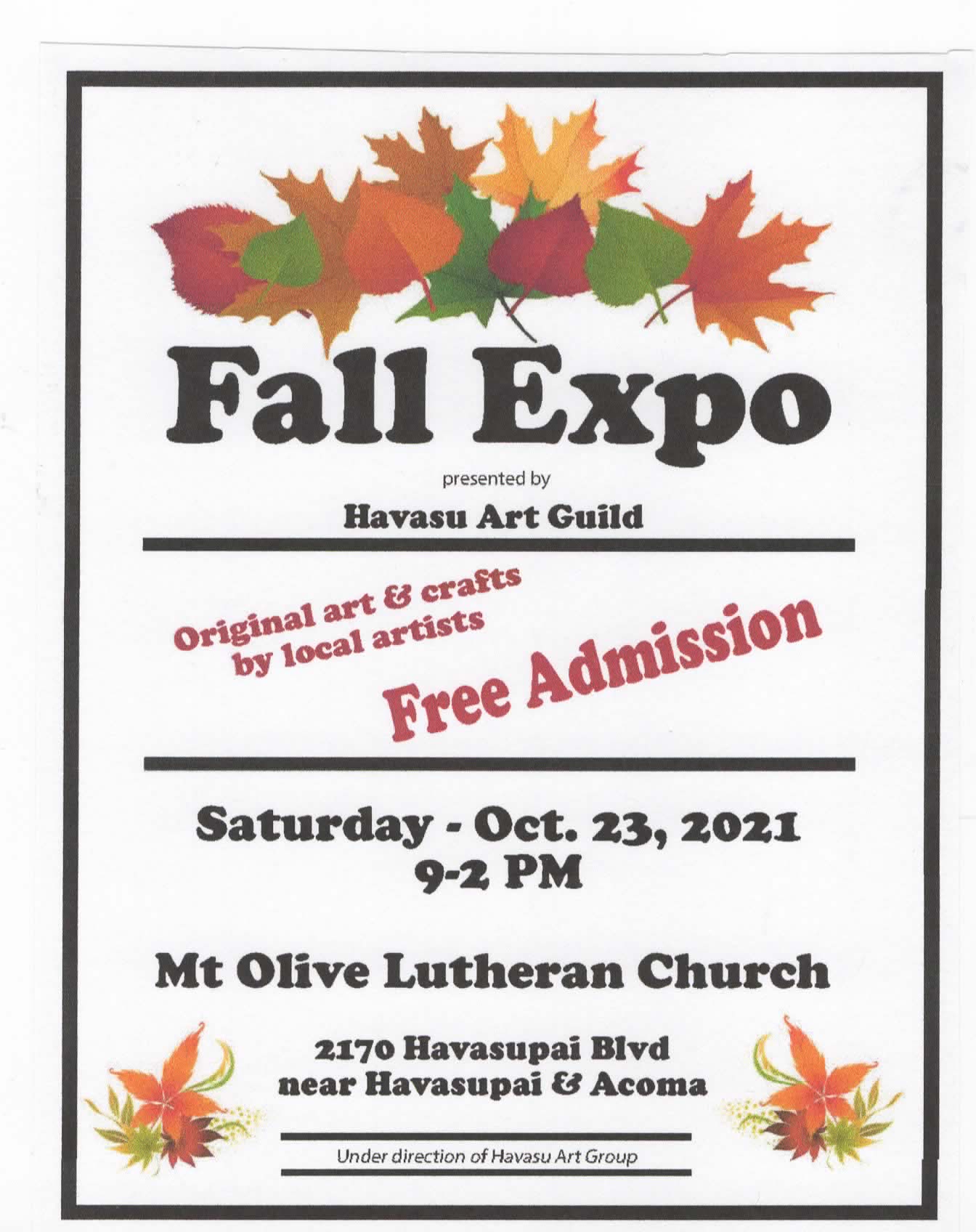 Havasu Art Guild's Fall Expo & Sale. Admission is Free and open to the public. Sat., October 23, 2021, 9:00 am to 2:00 pm. Art Guild Member artists will have their pieces displayed for sale. The selection of art and craft items will include ceramics, jewelry, paintings, glass work, woodwork, ...
Read More
---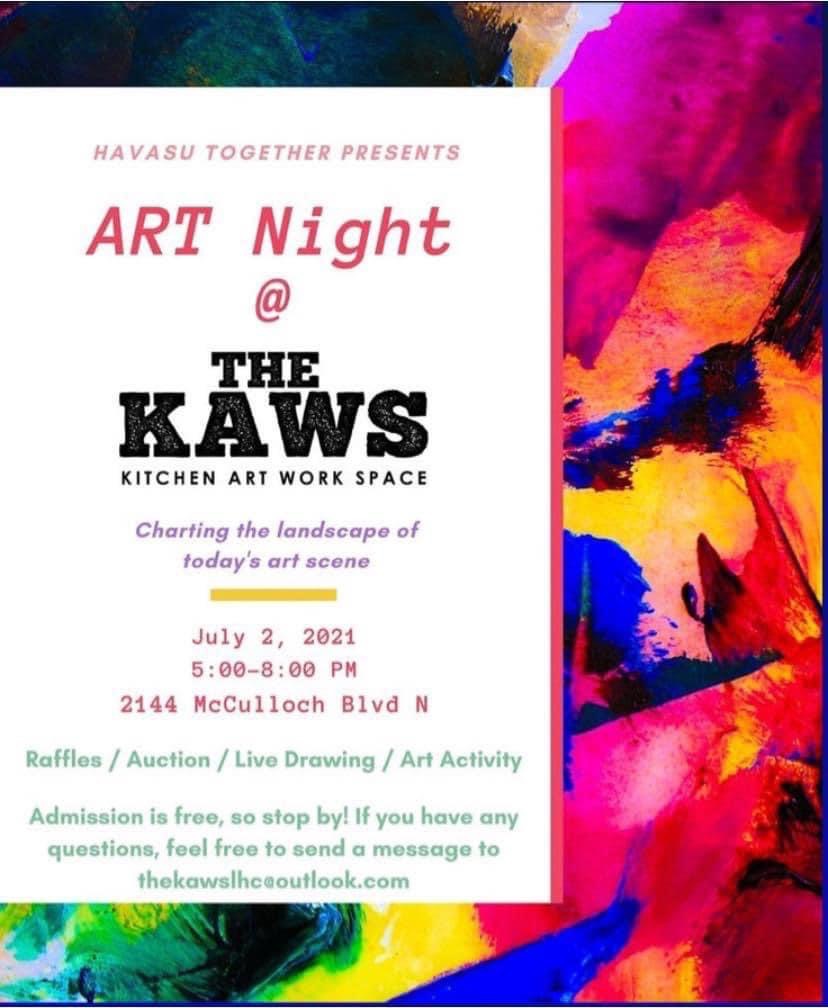 Free event! Art Night at the KAWS! July 2, 5 p.m.-8p.m. Raffles, auctions, and live drawings. ...
Read More
---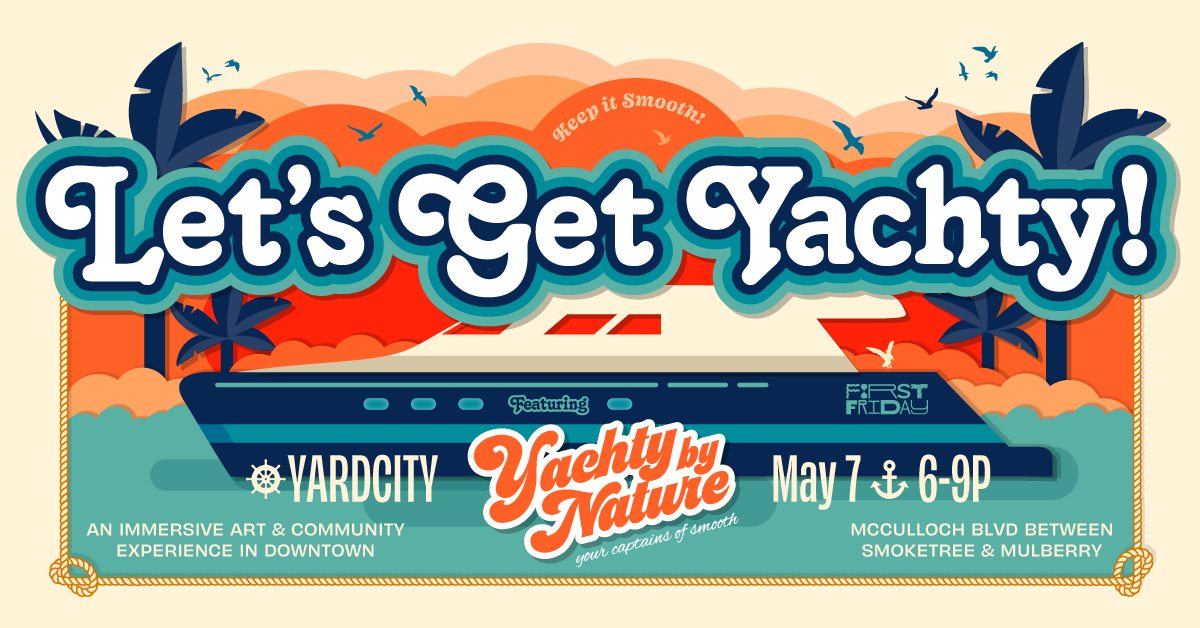 From the First Friday Facebook Page: Let's set sail for summer! First Friday returns to Downtown Lake Havasu on May 7, 6-9P. All hands are on deck for the final First Friday of this season. (It returns September 2021) Gather your shipmates for a night of music, art, food and culture on McCullo...
Read More
---
A community art show / sale involving 3 generations of artists. Taking place on Saturday January 25th at The Aquatic Center in Lake Havasu City. Sponsored by Allied Arts Council, Romano's Custom Tattoo & Art Gallery, and Creative Comrades with artistic support from the Havasu Art Guild. This s...
Read More
---
Same time next craft Boutique! That's right its here again! Come see all our beautiful crafts and find some great gift ideas....
Read More
---
A Christmas Art and Gift Show will be held on the corner of Querio and McCulloch Blvd. (formally known as Springberg-McAndrew Park) on November 23-24 9am-4pm. ...
Read More
---
The United Methodist Women will be hosting a craft bazaar on Friday, November 8 9am-3pm and Saturday , November 9, 9am-1pm. ...
Read More
---
4th Annual Bar Stool and More Auction to help raise funds for Havasu Area Public Art's upcoming public art murals. Any and all artists can bring their creations to the Flying X Saloon Nov. 9th between 10:00am-12:00pm. Doors open at 4:30pm. Auction starts at 5:00pm....
Read More
---
Paint and sip and Black Bridge brewery Wednesday September 25th from 6pm-8pm at Black Bridge Brewery Come paint this beautiful autumn scene! First glass of house wine included, happy hour prices for the rest of the event! $40 per participant, all supplies included. ...
Read More
---