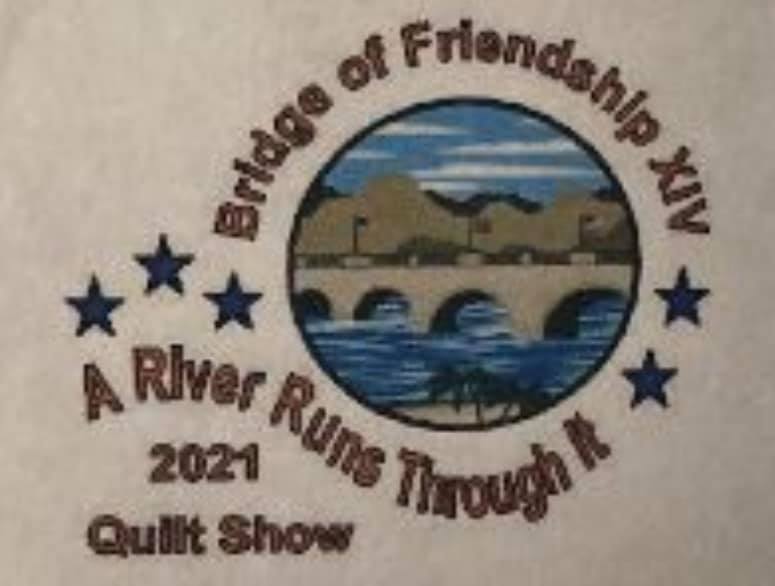 On November 5th and 6th , Havasu Stitchers Quilt Guild presents A River Runs Through It - celebrating the 50th anniversary of the London Bridge. Over 250 quilts on display; vendor mall; boutique; raffles; antique quilt presentations; food trucks and guests teachers Vanessa Fromm and Raymond Steev...
Read More
---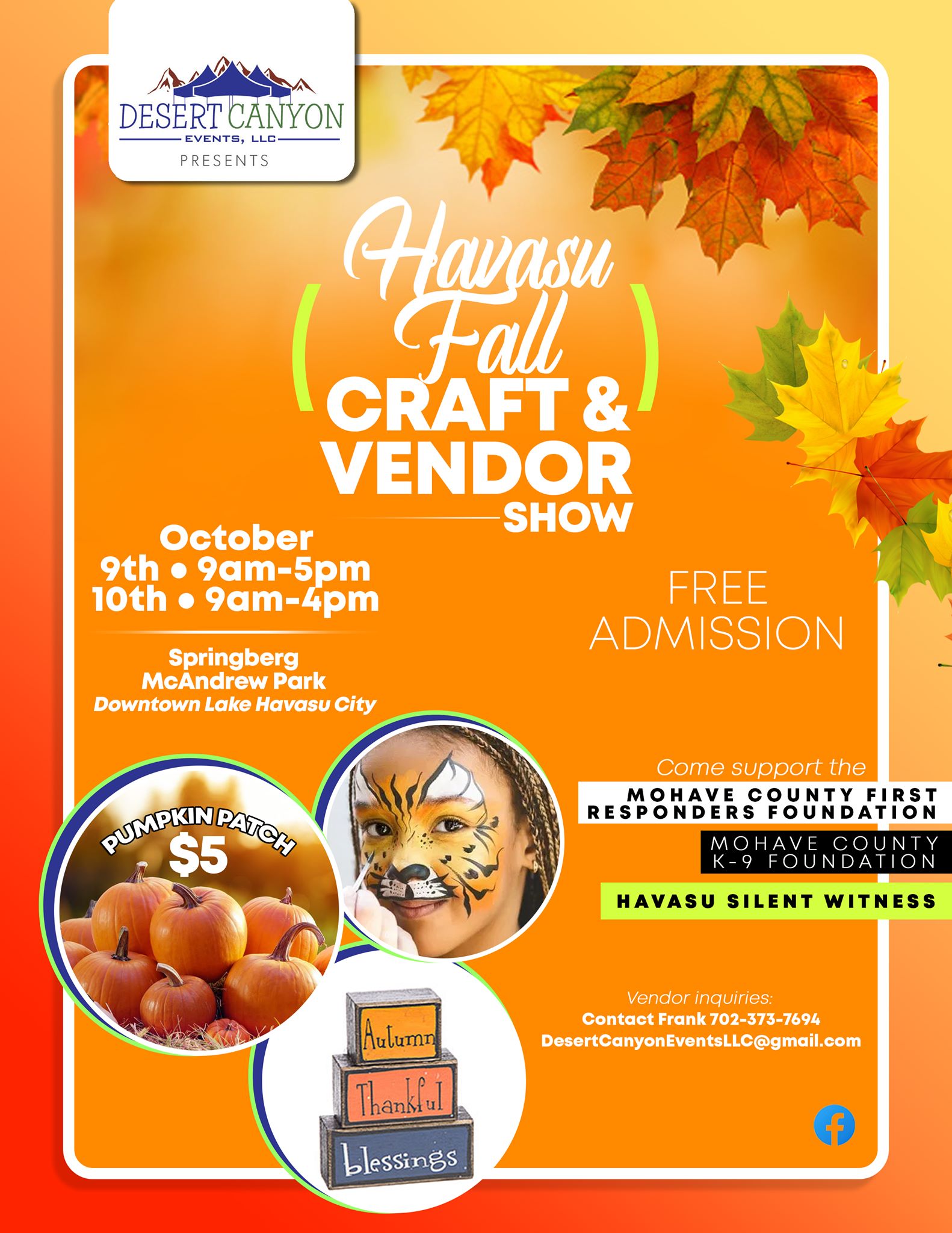 On October 9-10 is the Havasu Fall and Craft Show at the corner of Querio and McCulloch Blvd. Join the Lake Havasu City & surrounding areas vendors from our communities with the unique crafts and products they have to offer. We will have a Pumpkin Patch (while supplies last) just $5. Come S...
Read More
---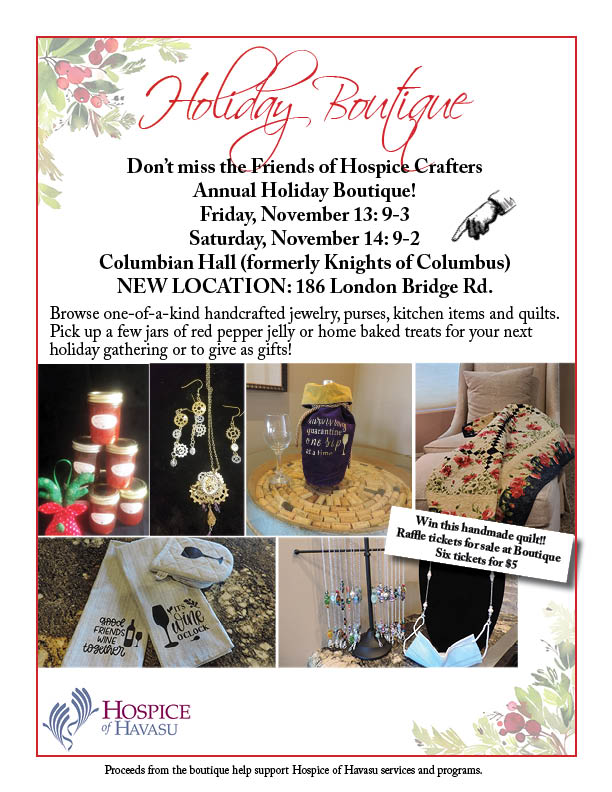 Annual craft boutique features unique handmade arts, crafts, and baked goods. Proceeds benefit Hospice of havasu services and programs....
Read More
---
Annual fine arts show and sale in Lake Havasu. Held at the Aquatic center at 100 Park Ave. Lake Havasu City. Show times Saturday March 14th 9:00 - 5:00 and Sunday March 15th 10:00 - 2:00. Over twenty different categories of art will be represented....
Read More
---
Hosted by Havasu Stitchers, the 13th Annual Quilting at the Lake is a five day event filled with learning from National educators as well as shopping. Classes start at $95 per day for non-members and $85 per day for members. Sit and Sew sessions are $30 per day for members and non-members alike. Lun...
Read More
---
Friday, December 13th from 3:30pm-4:30pm at Mohave County Library Join Ms. Emma for some Christmas fun and make your own snow globe for the holidays. All materials will be provided. This program is for ages 5-11. Pre-registration is required. Call the library at 928-453-0718. Coloring page...
Read More
---