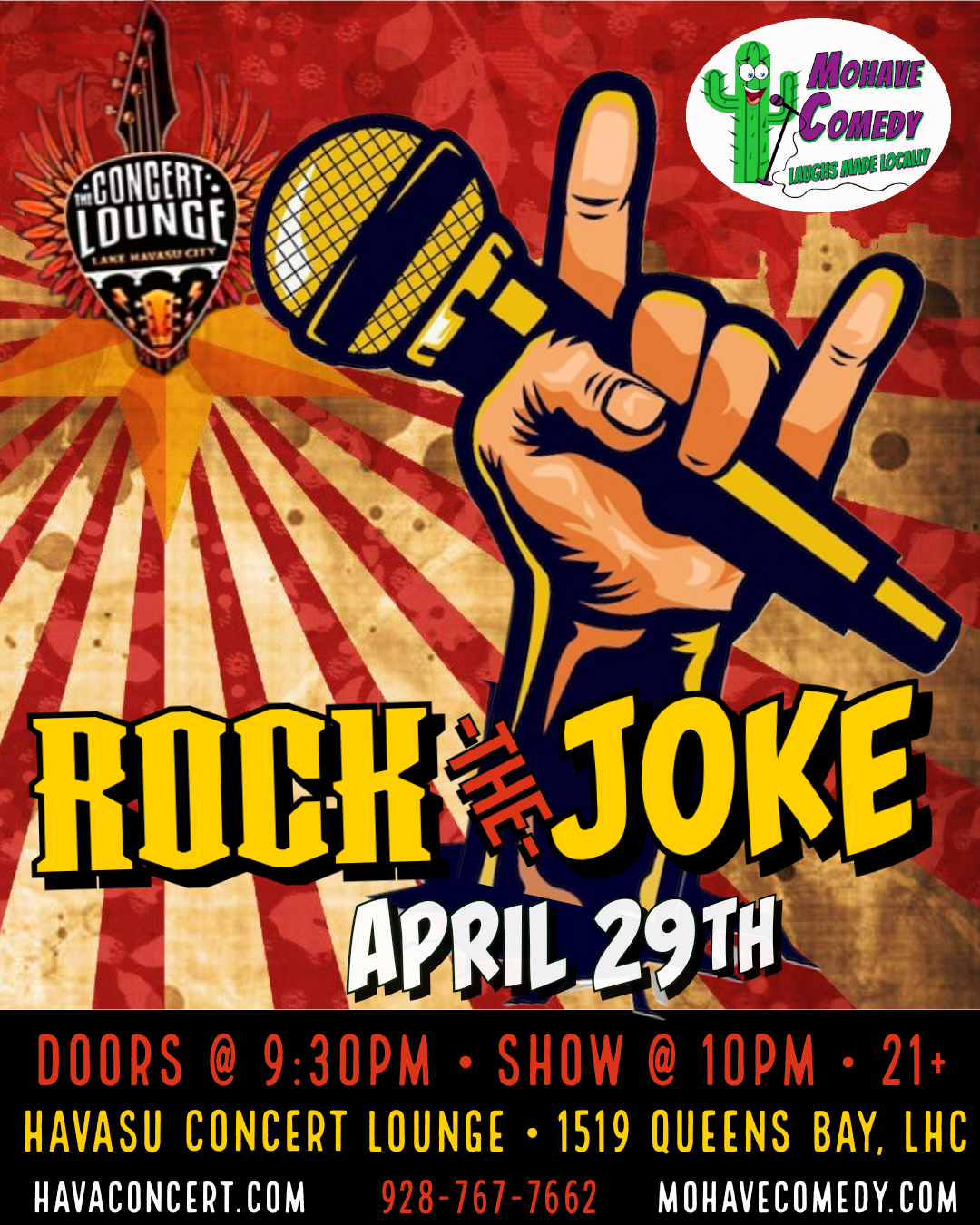 Romano's Havasu Concert Lounge & Mohave Comedy Presents Rock the Joke! A comedy show. Friday, April 29th Doors open at 9:30 PM Show starts at 10 PM This show is 21+ NO COVER. FREE SHOW!!!...
Read More
---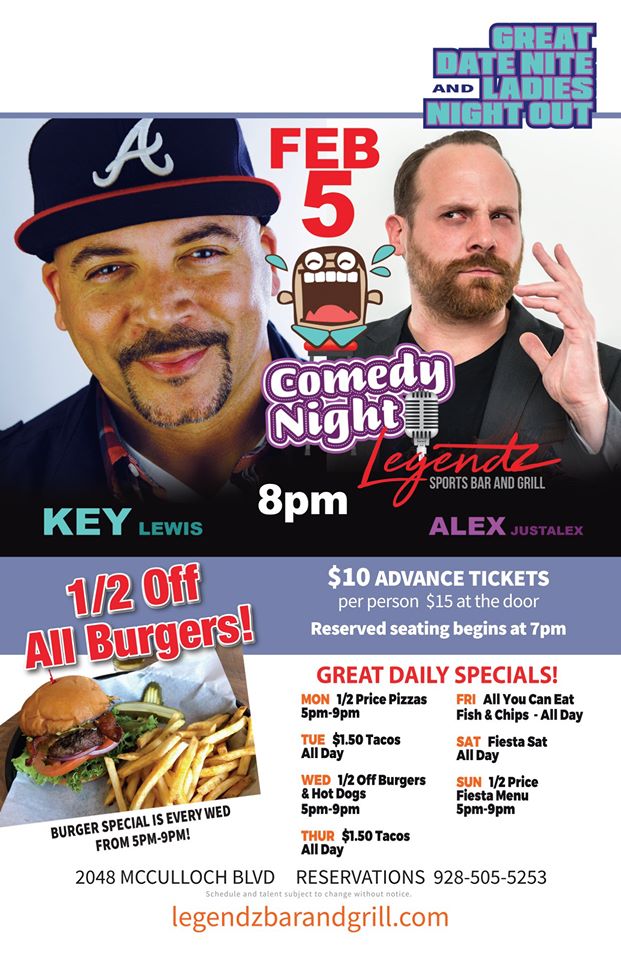 Wednesday, February 5th. Reserved seating starts at 7pm show starts at 8pm at Legendz Enjoy the comedy stylings of Alex Justalex and Key Lewis 1/2 off all Burgers! $10 Advance tickets, $15 at the door per person ...
Read More
---
Comedians and a magic show Saturday, Oct. 5, at 7pm will be held at BJ's....
Read More
---
Brad Stine at Calvary Chapel Friday, September 13th 7pm-9pm at Redemption Hill, Calvary Chapel Enjoy a memorable evening of laughs with Comedian Brad Stine. Brad has Appeared in movies such as "Christmas With a Capital 'C'," "Homeless for the Holidays," "Sarah's Choice," and "Persecuted," and has ...
Read More
---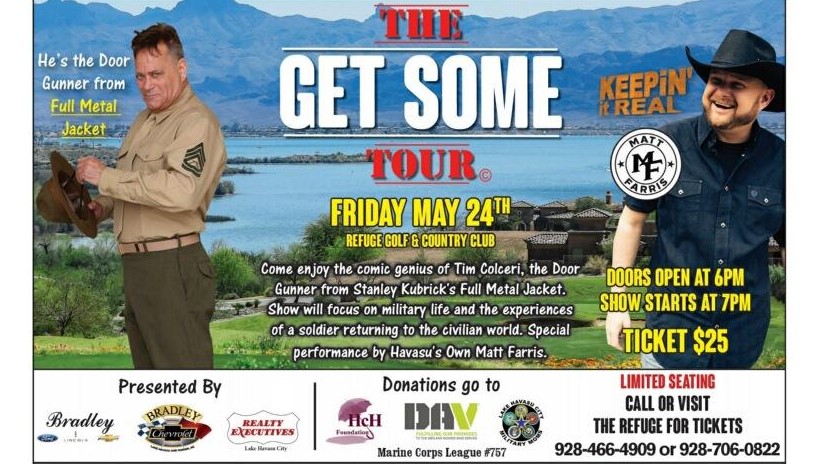 The "GET SOME" Tour May 24th @ 7:00pm - 10:00pm Refuge Golf & Country Club 3103 London Bridge Road Lake Havasu City, Arizona 86404 Admission Price: $25.00 Come enjoy the comic genius of Tim Colceri, the door gunner from Stanley Kubrick's FULL METAL JACKET. The show will focus on military l...
Read More
---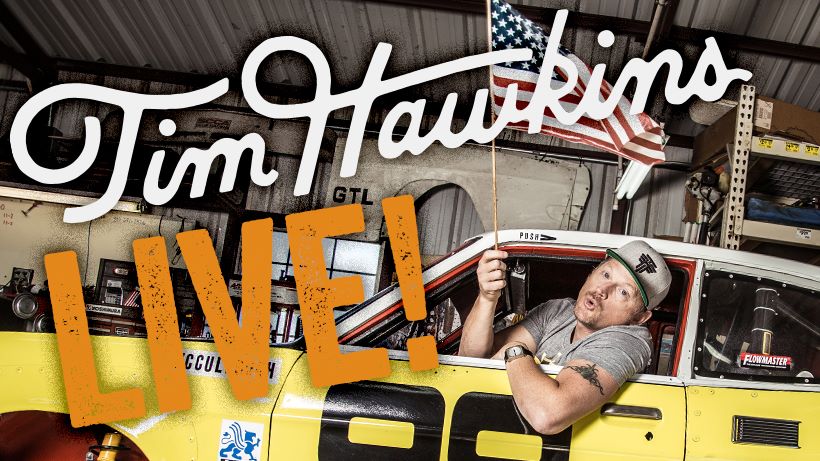 On Friday, April 5, 2019 , 7:30pm-10:30pm, comedian Tim Hawkins will be performing at Calvary Baptist Church. For ticket information, please visit https://timhawkins.brushfire.com/events/445889...
Read More
---