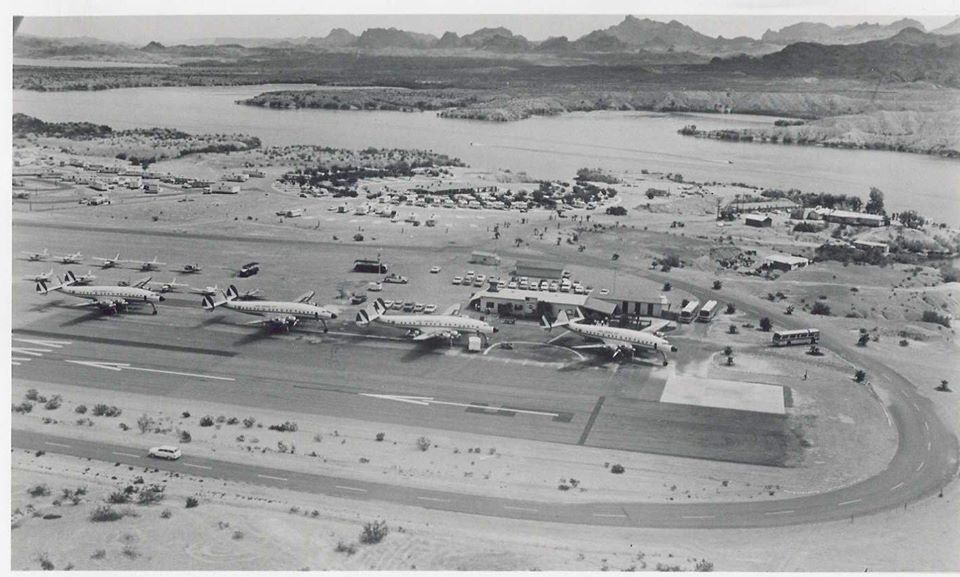 Mohave Community College's Community Education Department presents the history of Site Six, from its beginning as a fishing camp to a military training ground to Robert McCulloch's outboard motor testing facility. Free admission, join on November 10th at 5:00 p.m. at MCC building 600....
Read More
---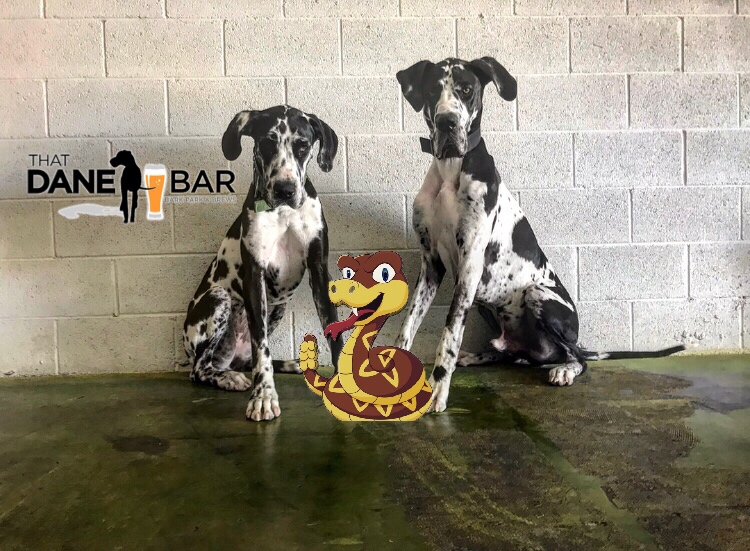 REGISTER NOW! SNAKE AVOIDANCE TRAINING. Help give your dog the tools to know when to stay away. Our beloved pups do not have a natural fear of snakes, so when a dog encounters one, it's first instinct is to get close and smell it. Your dog wants to investigate, which is why so many of then are bi...
Read More
---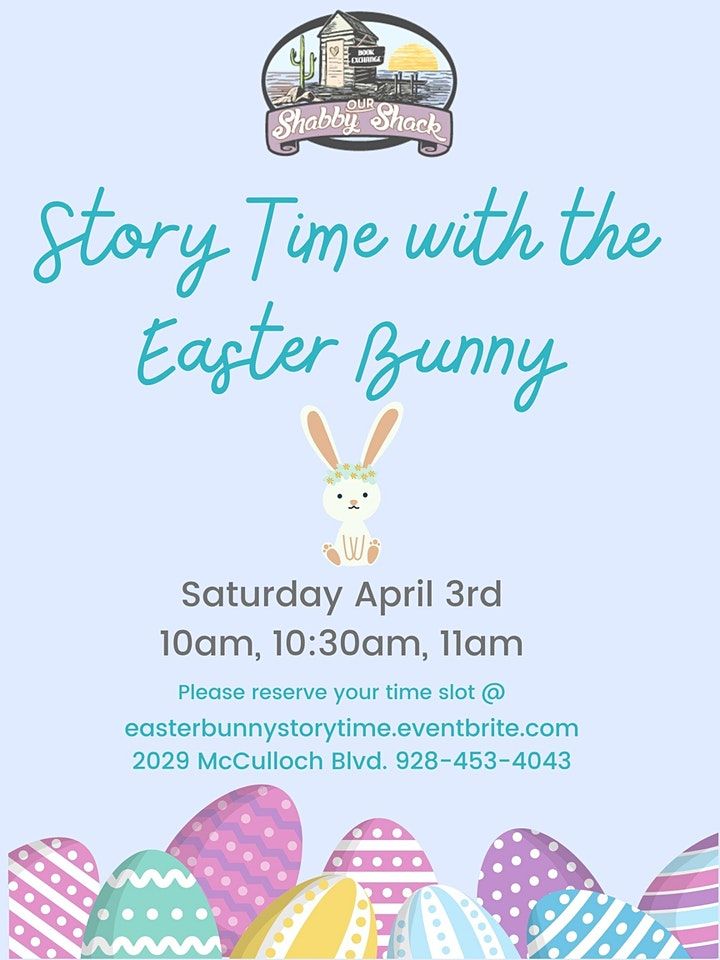 On Saturday, April 3, is "Story Time with the Easter Bunny" at Our Shabby Shack/Book Exchange. Reserve your time slot on Story Time with the Easter Bunny Tickets, Sat, Apr 3, 2021 at 10:00 AM | Eventbrite. This is a free event. ...
Read More
---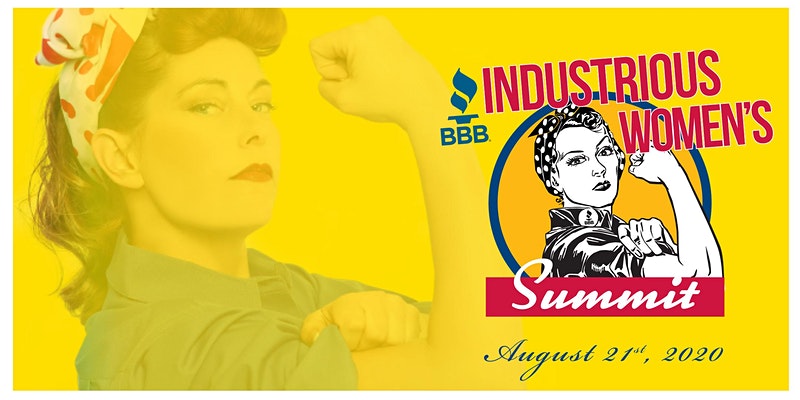 Women-owned businesses generate millions of jobs, resulting in trillions in revenue, year after year. These women are traditionally in male-dominated industries, and Better Business Bureau (BBB) is here to elevate their expertise and facilitate a learning platform for others. On August 21, BBB is pr...
Read More
---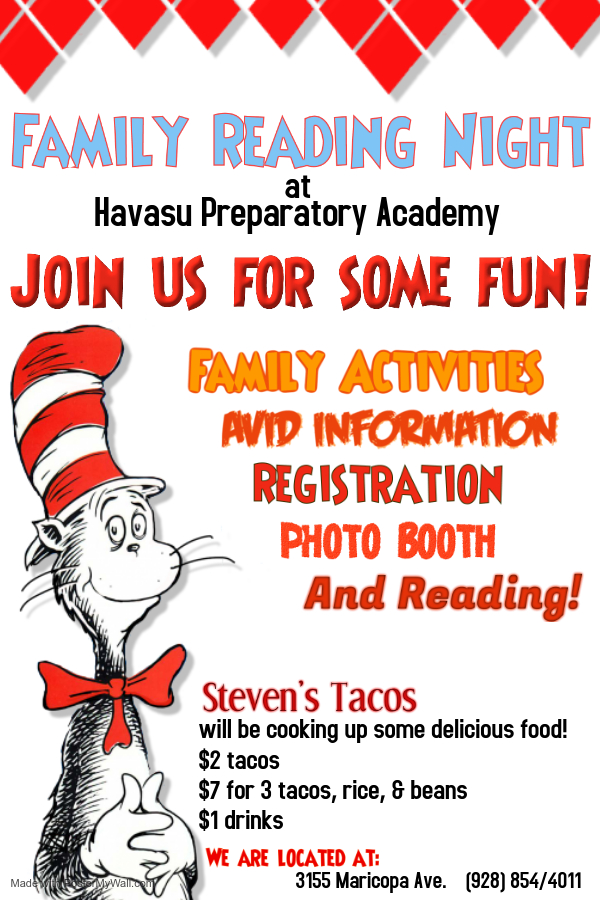 Please join us for an hour of family fun. We will have activities for the whole family including reading games. Learn more about our AVID program and even register for next school year. Steven's Tacos will on our campus serving up some delicious food....
Read More
---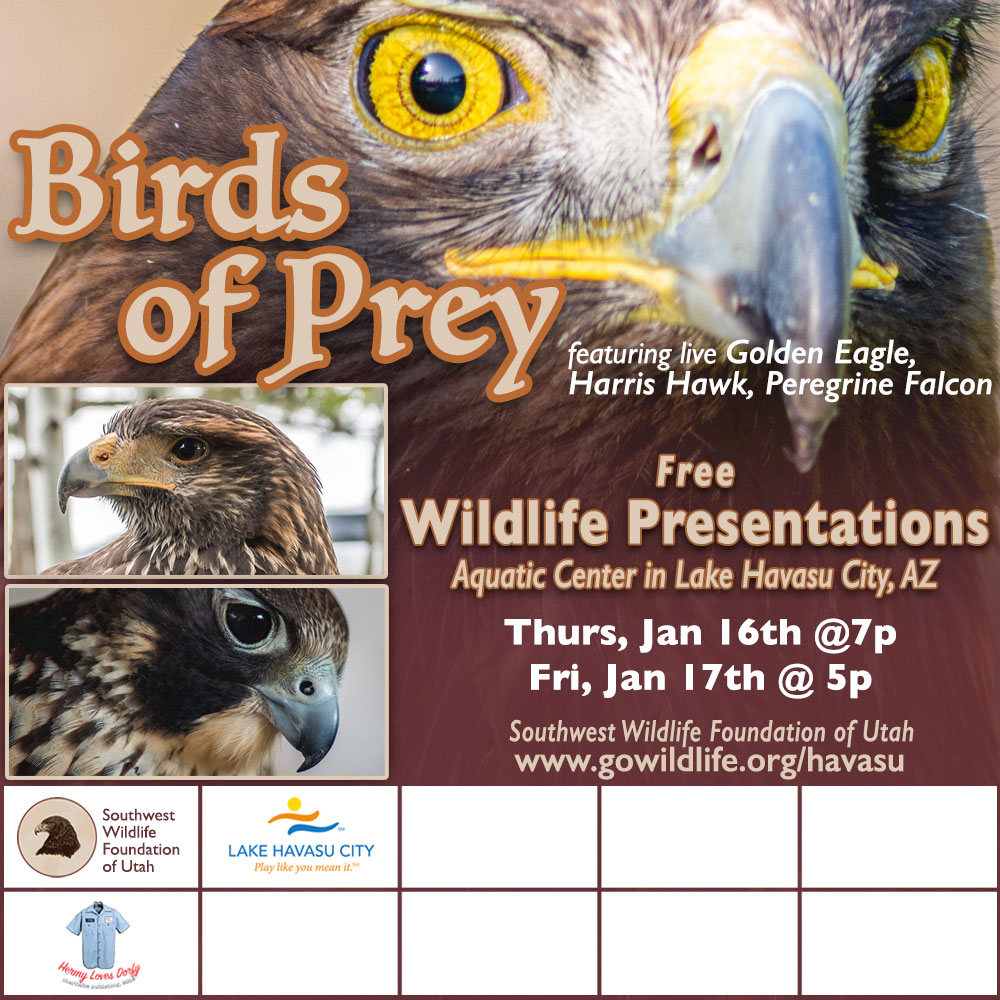 Birds of Prey Presentation in Lake Havasu City, AZ January 16 @ 7:00 pm - 9:00 pm MST Free Friday, January 17th at 5pm Birds of Prey in Lake Havasu City, Arizona Martin, Susan, Scout, Belle and Helen will be traveling to Lake Havasu City, Arizona on Thursday, January 16th. They will flee tem...
Read More
---
HPA will be having their annual winter music program. All students will be performing. We will have one song from each class. Please join us for an evening of entertainment....
Read More
---
AZ Humanities presents FRANK Talks, a roundtable discussion that encourages open and respectful conversations about today's hot topics. Seats are limited--RSVP Danita 928-505-3392 This is a free event and light refreshments will be served...
Read More
---
Creative Comrades Game On! Wednesday, September 11th at 6:30pm-8pm at College Street Brewhouse & Pub Video Games have been a popular part of our culture for almost forty years. Video games are also forms of communication that can provide instances of learning as well as emotional experiences. ...
Read More
---
DIGI family night Friday August 16th 6pm-7pm. 7pm-7:15pm Q & A. Calvary Christian Academy. Katey McPherson, Internet Safety Expert, will lead parents and kids through 3 lessons on how to stay safe online, cultivate a responsible digital footprint, and how to use and balance technology as a f...
Read More
---