https://www.facebook.com/events/393888311774506/ This is a 2-day family fun event. Costume are encouraged. Tuesday, October 27 and Friday, October 30th. We will open up our courtyard for the little ones to come out and enjoy a Halloween event. There will be gifts, treats and candy. Hot apple cide...
Read More
---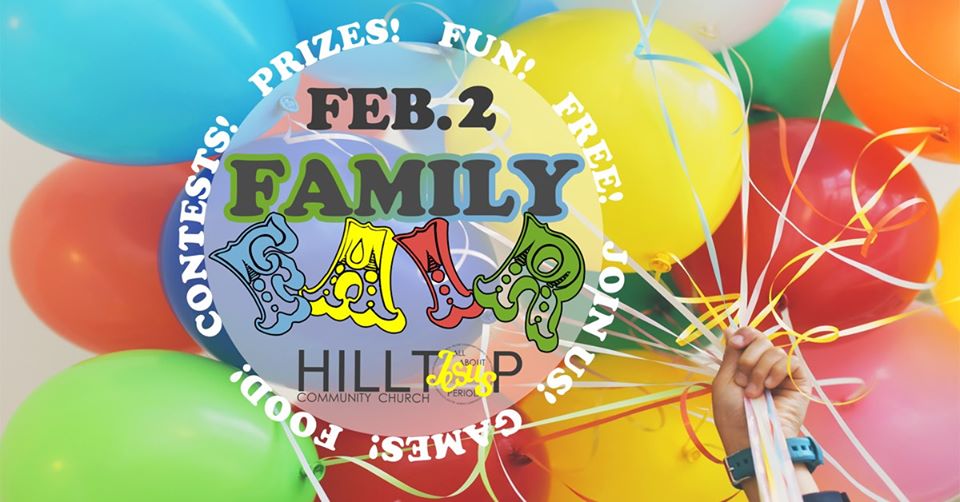 On February 2, 8:30am-1pm is a Family Fair at Hilltop Community Church. You won't want to miss the Family Fair at Hilltop! Food, games, contests, prizes, and more!! Bring the whole family and join in the FUN!!...
Read More
---

On the first Friday of each month, Lake Havasu's main street comes alive with live music, local artisans showing off their works, live demonstrations, and more. Perfect for the whole family. Come celebrate your local businesses and talent!...
Read More
---
Friday, December 13th at Aquatic Center Doors open at 3:30pm, first sitting is from 4:00pm-5:30pm Doors open at 5:45pm, second sitting is from 6pm-7:30pm Dinner is free. Santa Claus will be there for pictures and possibly "Troy's Cartoon Character" will be there with Mickey. [caption id="atta...
Read More
---
Friday, December 20th from 7am-9am at Prestige Assisted Living Celebrate the holidays and join Prestige Assisted Living at Lake Havasu to enjoy breakfast with Santa's helpers. Breakfast will be provided. Please RSVP by calling 928-680-1818...
Read More
---
Friday, December 13th from 3:30pm-4:30pm at Mohave County Library Join Ms. Emma for some Christmas fun and make your own snow globe for the holidays. All materials will be provided. This program is for ages 5-11. Pre-registration is required. Call the library at 928-453-0718. Coloring page...
Read More
---
Sunday, December 1st 10am at Rotary Park. This event will be held each first Sunday of the month through May 3rd, 2020. A casual gathering of car gals and guys. We will meet at Ramada #3 at Rotary Park, off the Smoketree entrance. Cruise on down in your classic or custom vehicle and meet some new ...
Read More
---
Saturday, January 18th from 9am-11am at English Village A special section of the Havasu Memorial Walkway will be designated to honor our first responders...
Read More
---
Friday and Saturday December 6th and 7th starting at 6:30pm The London Bridge Yacht Club is proud to announce the 37th Annual Boat Parade of Lights. Mark your calendars so you don't miss this spectacular event through Bridgewater Channel...
Read More
---
Saturday, November 16th from 4pm-7pm Donation: $7.00 Includes: Spaghetti with meat sauce, salad, garlic bread, dessert and soft drink All money raised goes to help the fire department...
Read More
---