Toys for Tots golf tournament to raise money and collect toys for around 1200 of our community children who might not have Christmas without our help. We go through the schools nurses and counselors and the Marine Corps League toys for tots website. Four person scramble. Check-in at 7:00 am - kick o...
Read More
---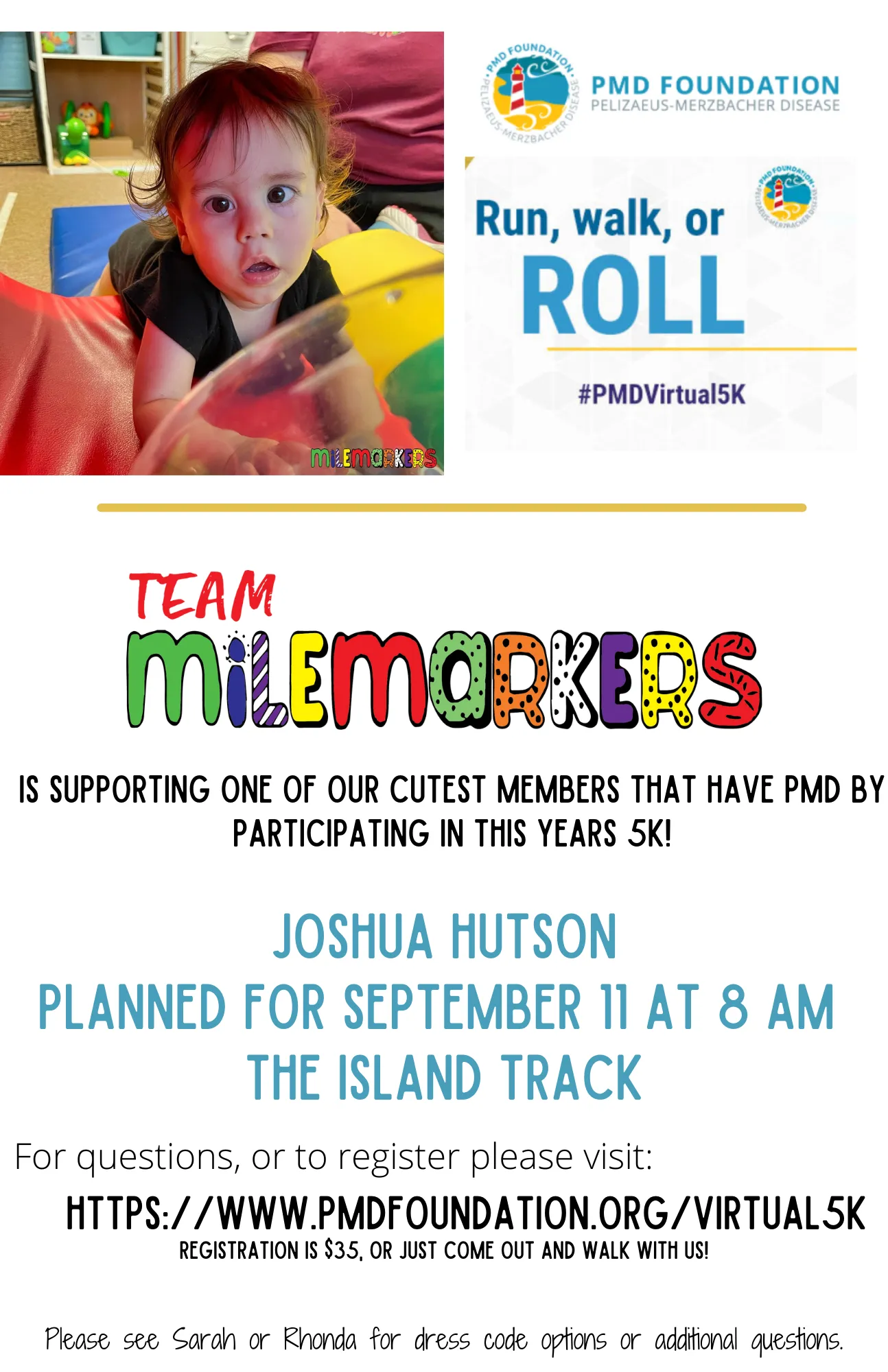 Come join in on the 5K fun to support your local PMD warrior Joshua! Pelizaeus–Merzbacher Disease (PMD) is a lukodystrophy disease where the myelin in the brain is not properly formed causing developmental delays in motor skills that will last a lifetime. Meet up location will be at the Engl...
Read More
---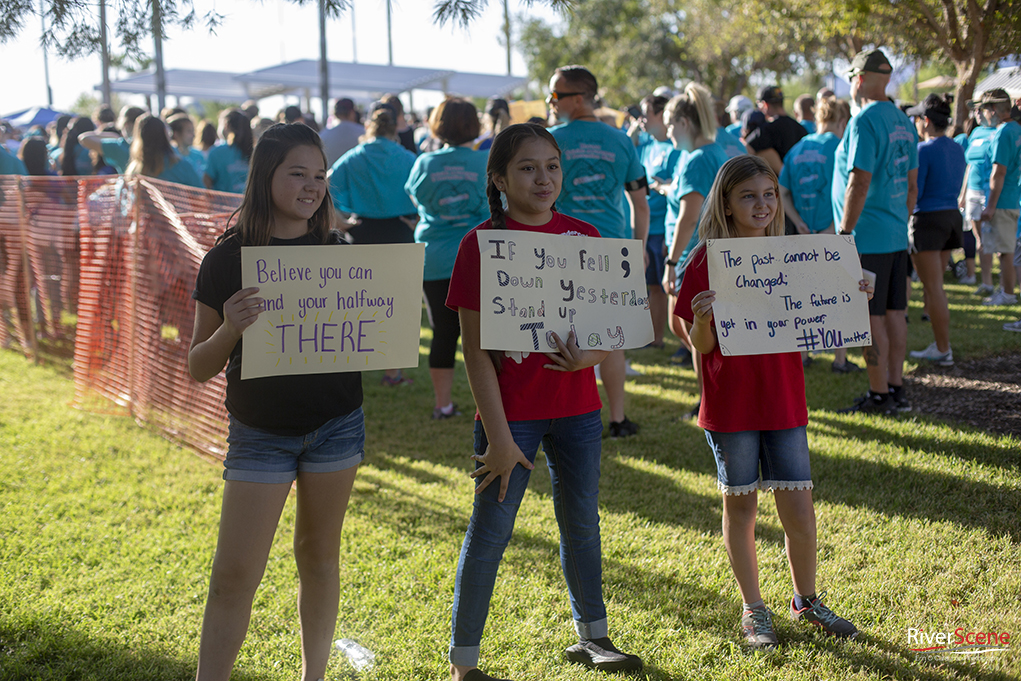 The #YOUmatter; Team held it's first Suicide Awareness & Prevention Walk in 2017. The event was an overwhelming success and more than fulfilled its goals. While the event is a fundraiser supporting services in Lake Havasu City, its main purpose is to raise awareness, open discussions and ultimat...
Read More
---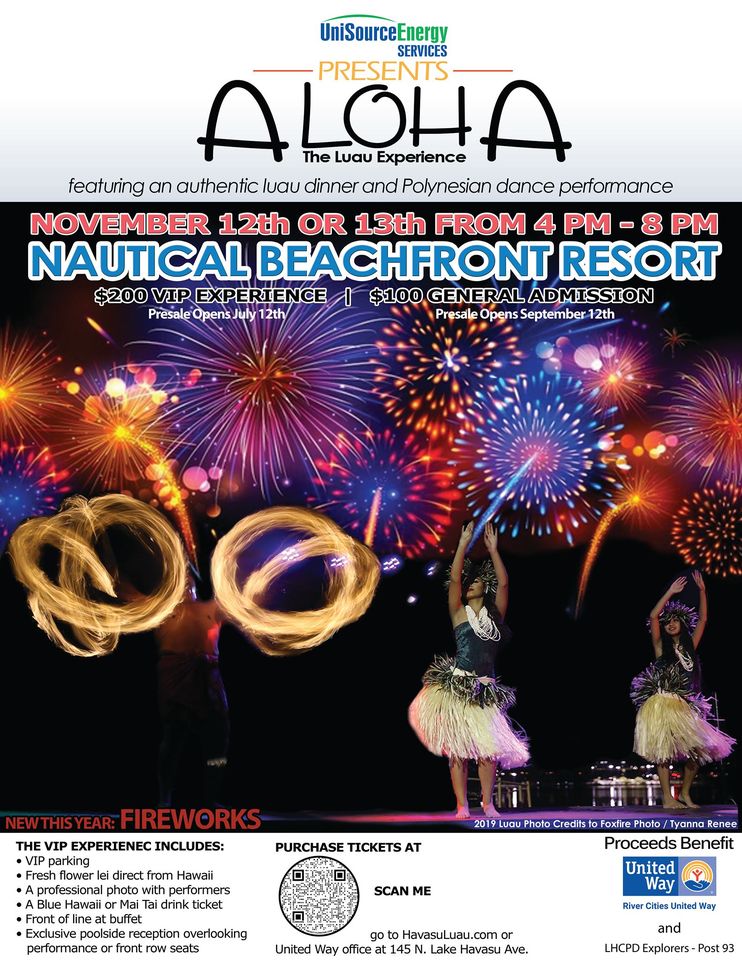 This is River Cities United Way's 2nd annual Luau - But this time we're going BIGGER! It will be November 12 or 13 at 4pm  at the Nautical Resort. Tickets are $200 for VIP and $100 for General Admission. ...
Read More
---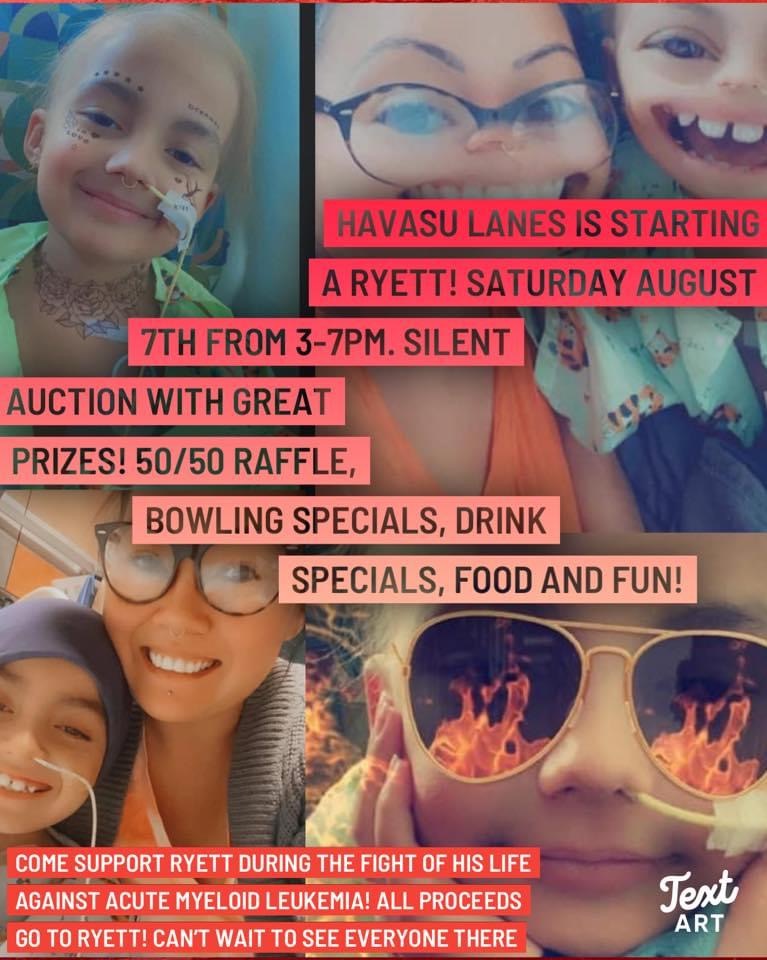 Starting a Ryett against acute myeloid leukemia! Come show your support as Ryett fights this battle. There will be bowling specials, drinks specials, food and fun!!! 50/50 raffle and silent auction with great prizes! Shirts, decals, and bracelets for purchase as well! All proceeds go to Ryett! Hope ...
Read More
---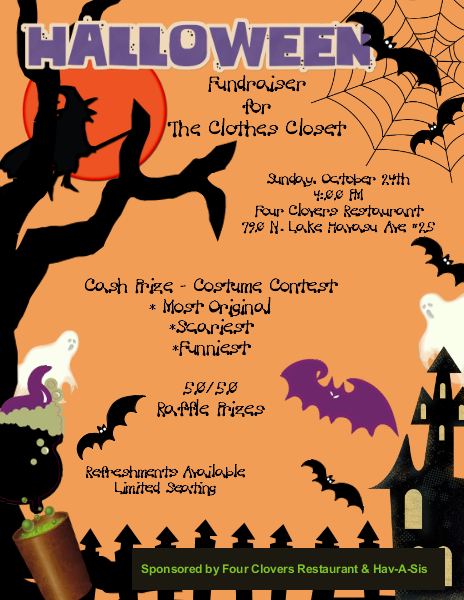 Who doesn't love Halloween with the costumes, treats and lots of fun. Join the Hav-A-Sis Ladies for this fun-filled event at Four Clovers Restaurant to help our friends at The Clothes Closet Lake Havasu prepare for renovation and preparation of Havasu H.O.P.E. Outreach Center. Come enjoy the delicio...
Read More
---
I am so happy to donate my commission to teachers to help with their classroom supplies! Host a Scentsy party with family and friends and 20% of the sales will go to teachers to buy supplies for their classrooms. Contact Amanda Castro at amandacastro766@yahoo.com...
Read More
---
On Saturday, August 21, we are going to "strut" our stuff as we dance the night away to great Disco music. We'll have lots of prizes and raffles for you to enjoy. So break out your leisure suits and platform shoes for a night filled good times all for a good cause....
Read More
---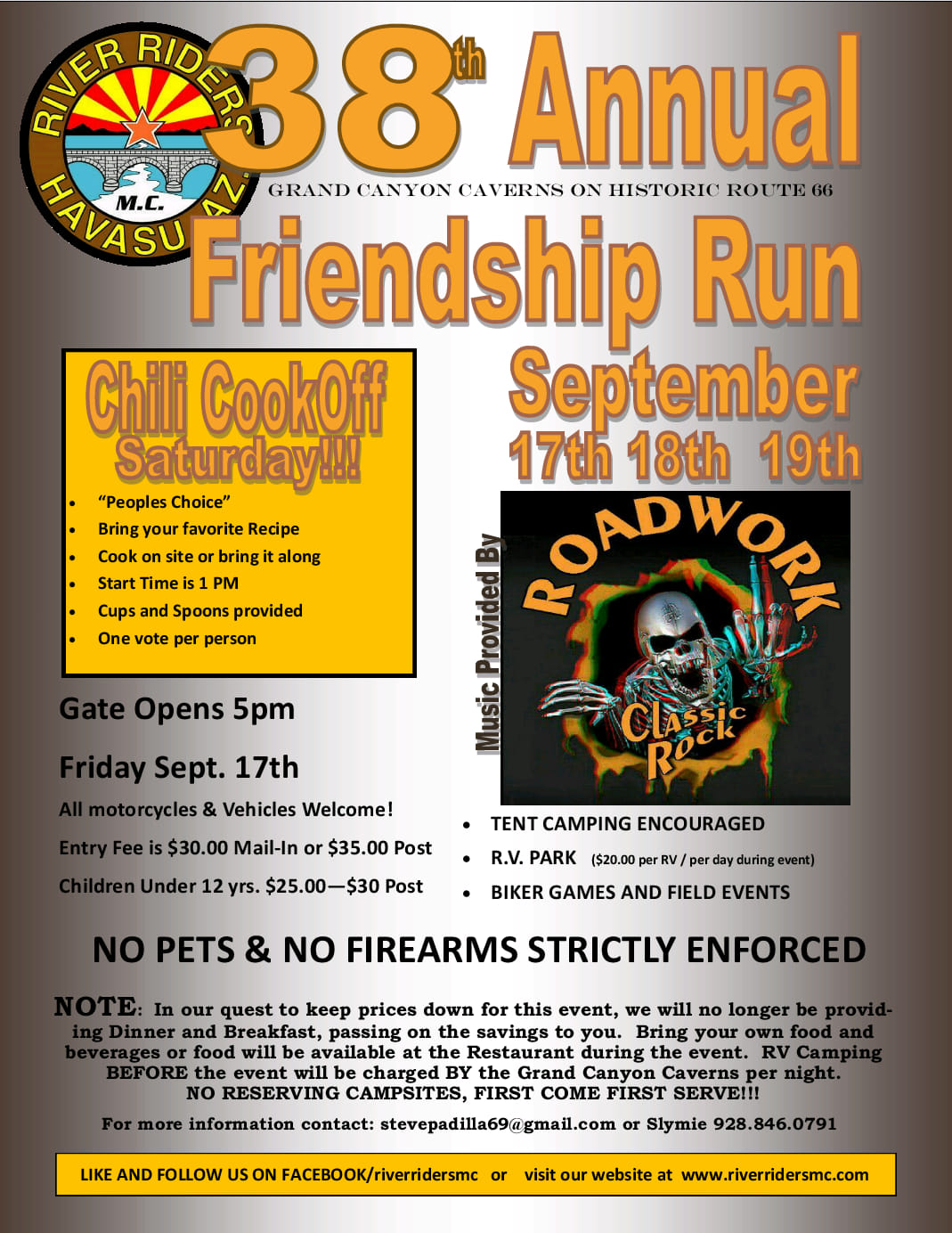 The 38th Annual Friendship Run will be held September 17th-19th at the Grand Canyon Caverns. There will also be a chili cookoff and Roadwork will be performing. For more information, here is the flyer. ...
Read More
---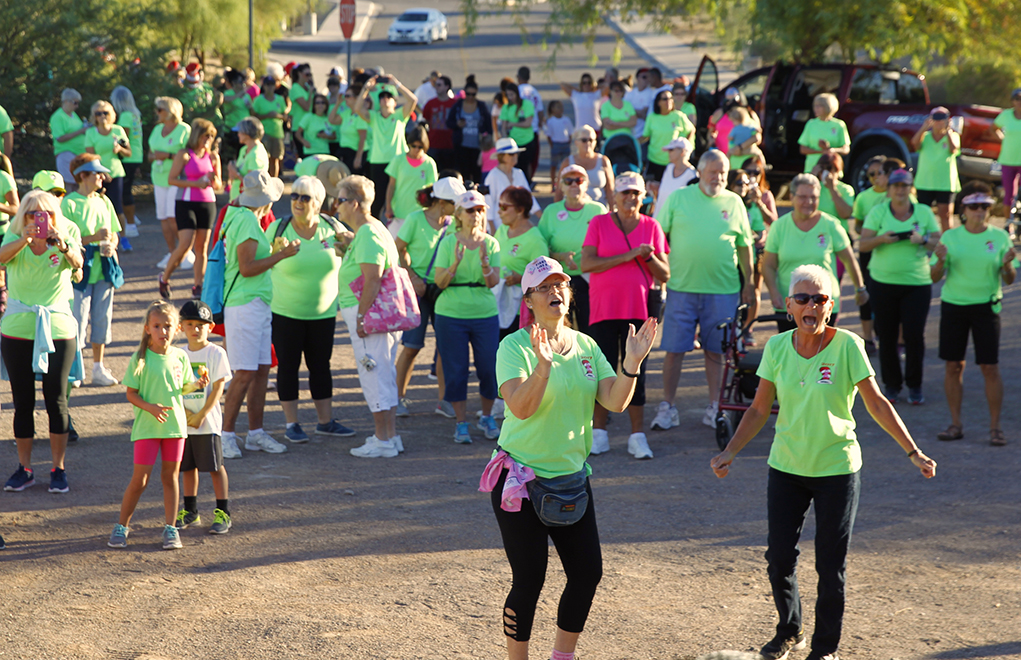 The Cancer Association of Havasu Will be Hosting the 23rd Breast Cancer Awareness Walk /run. Honoring Bosom Buddies of Havasu and all Breast Cancer Survivors.  Proceeds to benefit our low-cost Mammogram Program. Participants will gather under the London Bridge on Saturday October 2 , the kic...
Read More
---