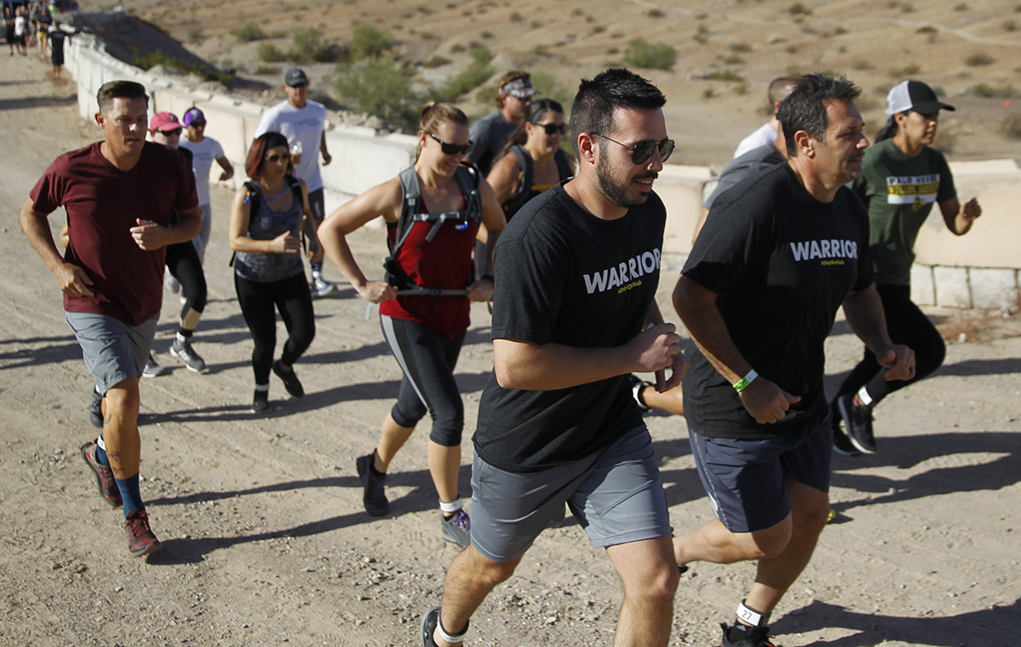 On Saturday, November 10, 7:30am-12:30pm at SARA Park Rodeo Grounds will be the Desert Warrior Challenge.
"You will start out on your first of 2 "5K" loops through the beautiful and treacherous "Sara's Crack Trail." Don't be fooled by its beauty this trail is tough!
After finishing this loop, you'll end up back near the stadium before you embark on your next challenge… "Friendly Trail"… however, don't let the name fool you as you will come upon 3 different checkpoint challenges to test your endurance as well as your psyche.
After finishing your second "5K" loop your legs will be shaking, and your heart will be pounding and all that is left is for YOU to conquer is the obstacle stadium. The Desert Warrior Challenge was specially designed for all experience levels from advanced athletes to the beginner. You will have 3 different experience levels to choose from." Desert Warrior Facebook Page.
For more information, visit https://www.facebook.com/events/1954314667970902/
Details
Date:
November 10, 2018
Time:
07:30 am - 12:30 am
Event Categories:
Website:
To Date:
November 10, 2018
Organizer:
Only Orchids Charity Group
Website: