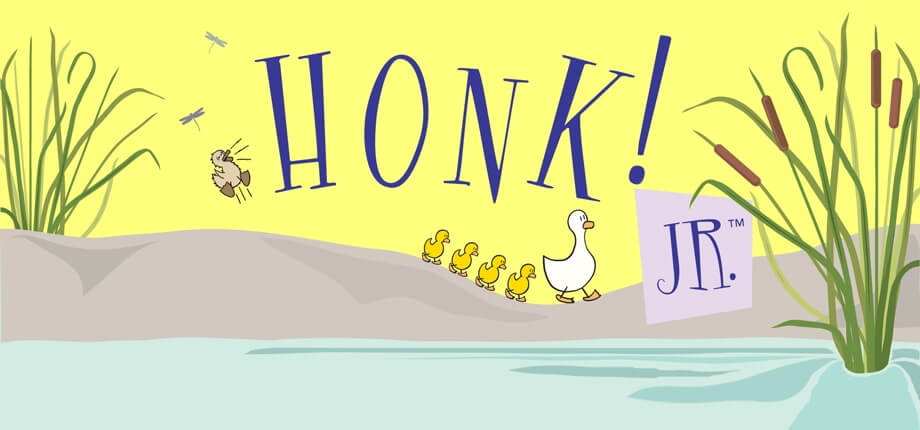 On June 29-July 1, Honk Jr. will be at Grace Arts Live.
Honk, Jr. is an award winning and heartwarming celebration of being different that is sure to delight all ages with its sparkling wit, humor, and memorable score. Based on one of the world's most beloved fables, the tale follows Ugly, who looks quite a bit different from his darling duckling brothers and sisters. The other animals on the farm are quick to notice and point this out, despite his mother's protective flapping.
Feeling rather foul about himself, the little fowl finds himself on an adventure of self-discovery, all the while unknowingly outwitting a very hungry Cat. Honk, Jr. is presented by arrangement with Musical Theatre International, Inc.
For ticket information, click here.
All showtimes for Honk Jr. are as follows:
Friday, June 29th, 2018
Saturday, June 30th, 2018
Sunday, July 1st, 2018
Friday, July 13th, 2018
Saturday, July 14th, 2018
Sunday, July 15th, 2018
Friday, July 27th, 2018
Saturday, July 28th, 2018
Sunday, July 29th, 2018
Friday and Saturday nights 7:30pm
Sunday afternoons showtime is 2pm.
Details
Date:
June 29, 2018
Time:
07:30 pm - 09:00 pm
Event Categories:
Website:
To Date:
June 30, 2018
Organizer:
Grace Arts Live
Website: