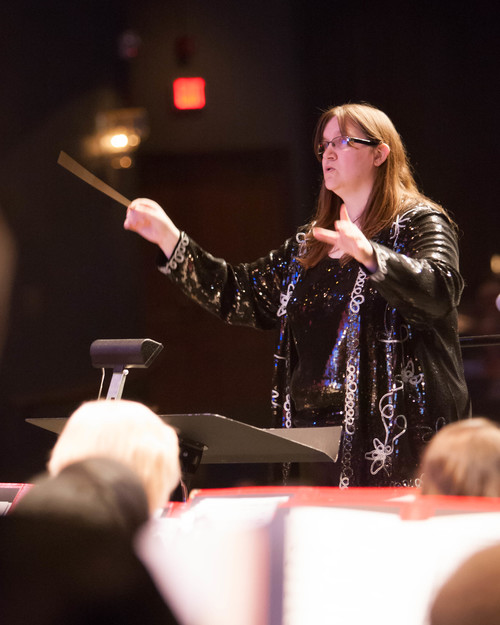 The Lake Havasu Symphonic Winds will be performing its first concert of the fall season on Sunday, October 22, 2017 at 3:00 PM at the Lake Havasu High School Performing Arts Center. Admission is $10.00 for adults; children and students are admitted free of charge. Tickets are available at the box office on the day of the performance or in advance (recommended, due to expected demand) at Sound Bank Electronics, 1931 McCulloch Blvd.
The October 22nd performance is entitled "An American Celebration" and will include selections which pay tribute to the American spirit and character including: Frank Ticheli's beautiful arrangement of "Amazing Grace"; "At Dawn They Slept" memorializing the Pearl Harbor attack; "The Wild Westerns" a medley of western film scores; "Across the Great Plains" a tribute to the Pony Express and many more.
The Winds, a 32-piece ensemble, has been entertaining enthusiastic audiences in the area since 1998 and is hailed as one of the finest music ensembles in Mohave County and surrounding areas. The musicians and their conductor, Kimberly Lehmann always strive for the highest level of musical excellence as they deliver performances that will touch your heart and your senses.
More information about the Winds may be obtained at: www.lhswinds.com
Details
To Date:
October 22, 2017
Organizer:
Kimberly Lehmann
Website: