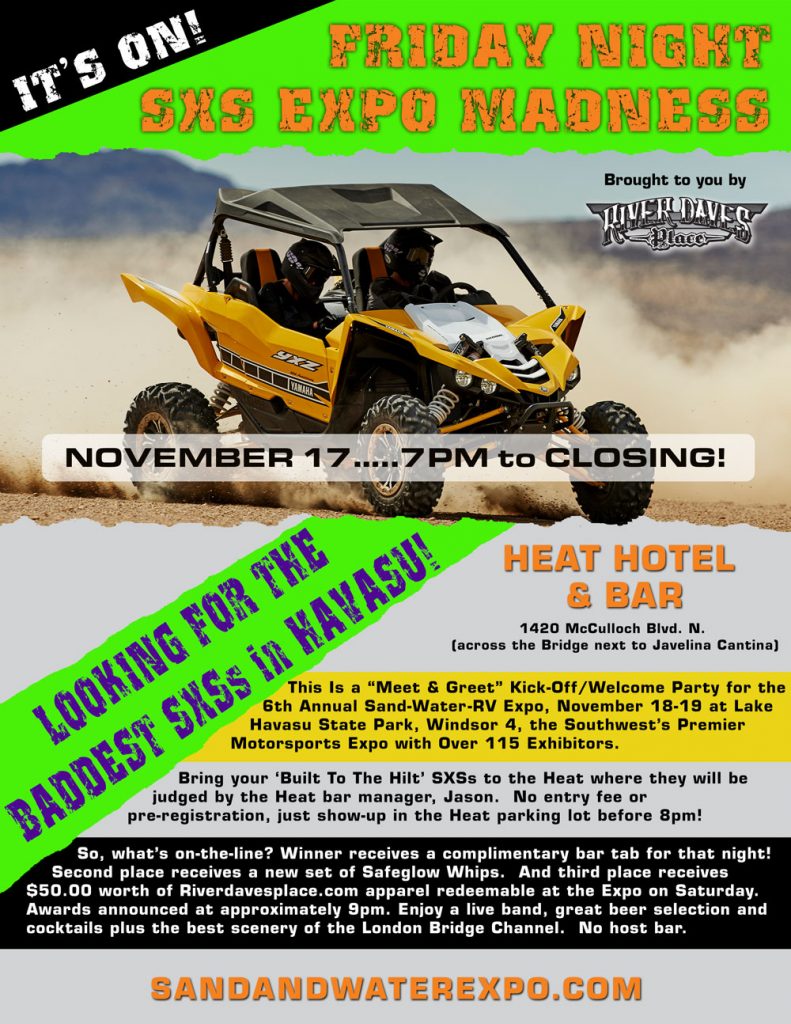 On November 17 from 7-10pm is a Meet and Greet Kick off party for the Sand and Water Expo at the HEAT Hotel.
This event is open to the public and a SXS contest will be held as well. You must bring your SXS to the Heat parking lot by 8pm for judging.
A live band will also be there as well.
This Meet and Greet is to kick off the Sand and Water Expo which will be held Saturday and Sunday, November 18-19.
For further information, visit http://www.sandandwaterexpo.com/friday-night-sxs-expo-madness-7pm-closing/
Details
Date:
November 17, 2017
Time:
07:00 pm - 10:00 pm
Event Categories: