This week concluded the 2022-2023 basketball season for the Lake Havasu High School Knights boys and girls basketball teams.
For 12 seniors, this also marked the end to their high school playing careers as they wore the home white Knights jersey one last time.
Thursday night, the girls home season concluded with a home game against Westview High School. Three seniors where honored prior to the game; Celeste Switzer, Lauryn Roach and CeCe Deru. The two senior cheerleaders honored were Tiffany Thompson and Lacey Meyers.
Friday night, the boys concluded their season against Verrado . Nine seniors of that squad were honored prior to the game; Ryder Campos, Evan Kuch, Christian Alexander, Damien Villafana, Jimmy Stevenson, Josh Deffenbaugh, Luke Zeger, Aiden Navarez and Jaime Serrano.
It's a bittersweet time for not only these athletes, but also the parents who participated in the pre-game ceremonies with their athletes. The ceremonies included them sharing some of their favorite memories, highlights and what's next in their lives. Athletes were also able to recognize family members, players and coaches, especially ones that made a significant impact on their playing careers or helped them get their start in the sport.
Lake Havasu High School makes the night special by asking the athletes to record their speeches in their own words.
Spring sports tryouts start Monday.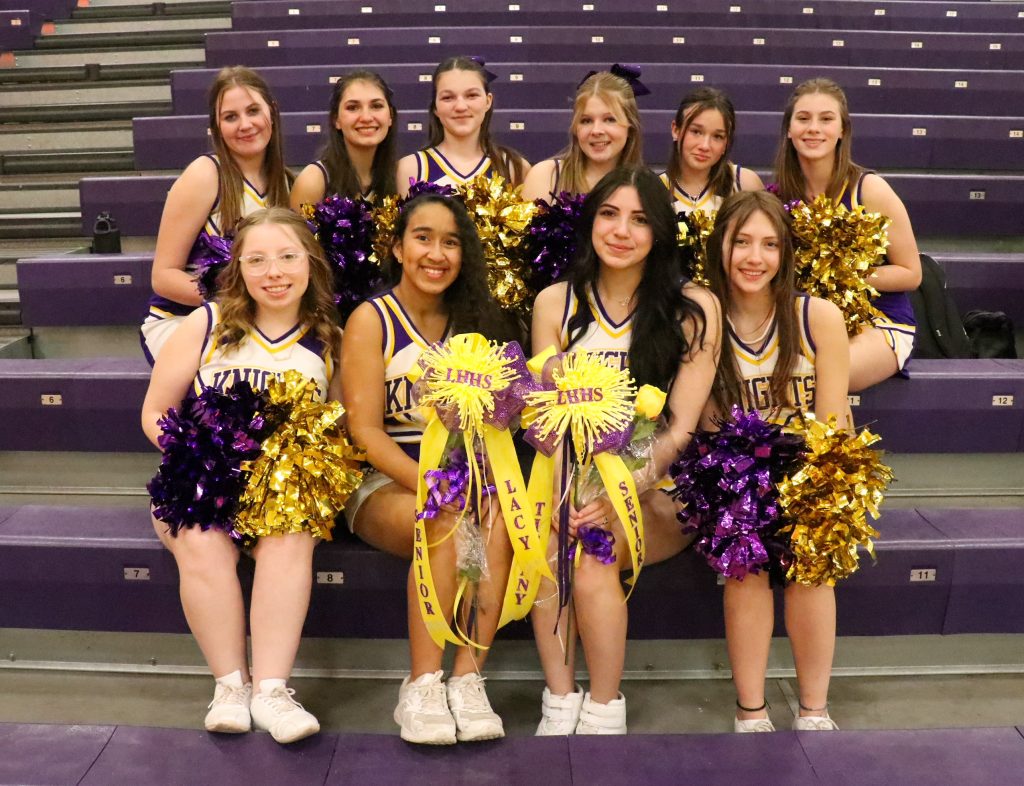 LHHS cheerleaders photo courtesy Ashton Alba