Legends of Havasu not only brought off-road racing to Lake Havasu City this weekend, but they also brought rap star Flo Rida to perform.
Flo Rida took the stage Saturday night at Windsor 4 with DJ Chronic and the IMG All Stars Varie, Oya Baby, and Int'l Nephew, as well as two of Flo Rida's backup dancers.
During the  two hour concert, Flo Rida brought the energy as he performed hit songs such as "Whistle," "Where Them Girls At," "Low" and "My House." Fans were pulled on stage during some of the performance and at one point, Flo Rida and his crew walked through the crowd greeting fans and taking selfies.
Flo Rida is a five-time Grammy nominee and has worked with other artists such as Sia and T-Pain.
Here are photos from the concert Saturday night.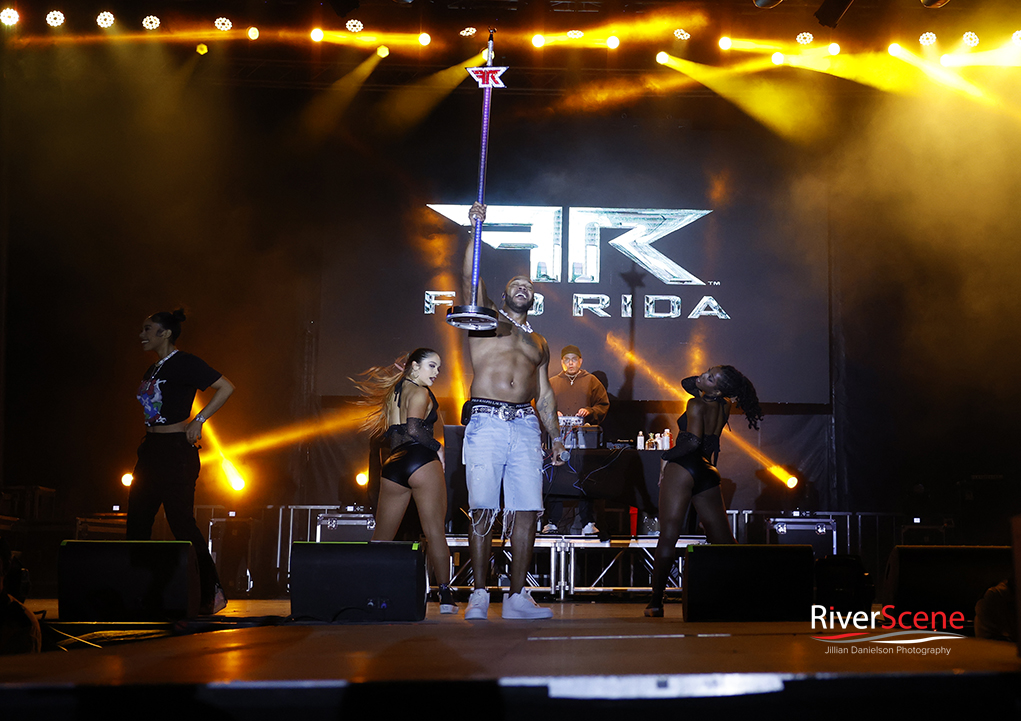 Stage and security provided by Rockabilly Productions and DSM Events.