By Janet Cruz
From sweet donuts from the Donut Post to gourmet popcorn to some refreshing brew from local breweries College Street Brew House and Mudshark Brewery – those were just some of the tasty bites and beverages offered at The K-12 Foundation Taste of Havasu fundraiser at SARA Park Rodeo Grounds Wednesday night.
The fundraiser is one of the K-12 Foundation's well-known events that invites the community to taste amazing food samples by local Havasu food vendors while supporting the nonprofit.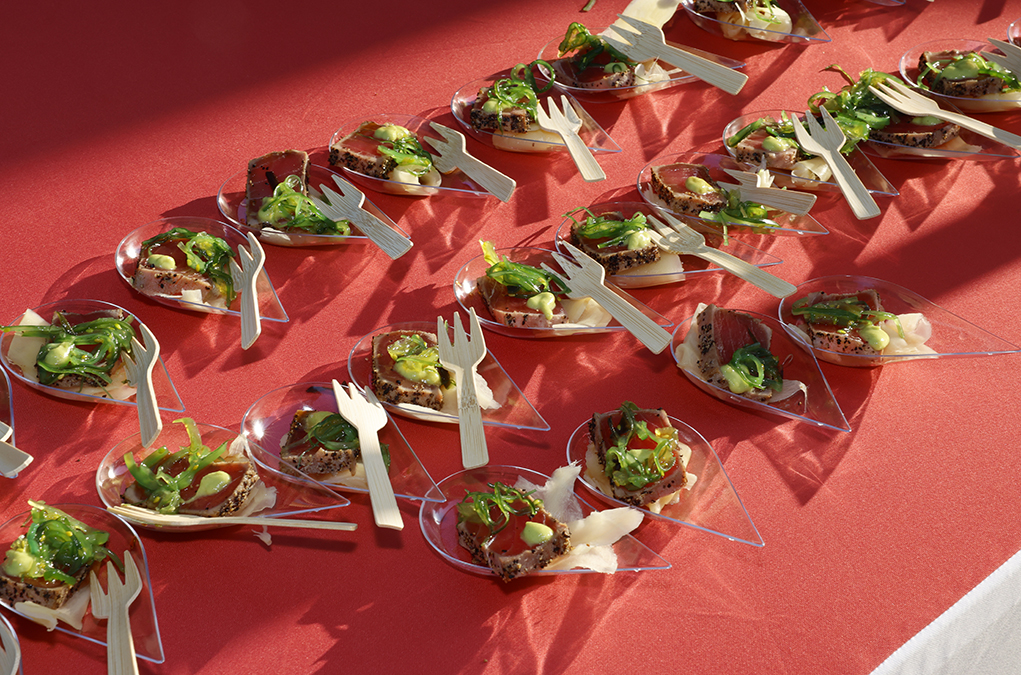 "This event is in it's sixteenth year, said K-12 Foundation past chairman Monica Hall. It supports all school programs within the K-12 Foundation such as our STEM programs."
The K-12 Foundation is a nonprofit founded in 2003, with the mission to support all schools, teachers, staff and students within the Lake Havasu Unified School District. The Taste of Havasu fundraiser was first hosted in 2006 as the signature event which raises money to support schools.
"I am thrilled to know that the K-12 Foundation for many years has helped support our students and educators, said K-12 Foundation board member and Taste of Havasu Chair, Carol Langford. "Every dollar from this fundraiser goes directly to our K-12 Foundation in Lake Havasu. I am so thrilled to be part of this amazing organization."
"Over $ 18,000 was raised this year," said  K-12 Foundation Board member, Stephanie Martin.
This year's vendors included College Street Brewhouse and Pub, Scoops, Donut Post, We be PopN' Popcorn, Summeray Wine Bar & Local Eatery, Chabones, Barley Brothers, Hanger 24, Holy Guacamole, HRMC Cafe, Javelina Cantina, Maki Cafe, Lin's Little China, Shugrue's, Stoney's Grill, Mudshark Brewery, Riverblend Coffee, Romer Beverage, Stubby's Red Wagon BBQ, Tavern 95 and The Foundry and many more.
Sponsors included Anderson Toyota, Anderson Powersports, Mohave Solar, Mission Bank, First Class RV & Marine and Havasu Fun Jump.
For more information on the K-12 Foundation or to donate, visit the website www.k12foundation.org