Sponsored Content by Becky Maxedon
It's that time again: summer in Lake Havasu City. Our lake provides a refreshing break from the heat, but it's crucial to find respite in the cool indoors too. As the thermometer begins to rise, ensuring existing air conditioning systems are good to go for another hot season should be top of mind.
The Better Business Bureau Serving the Pacific Southwest (BBB) is poised to assist homeowners with the selection of a reputable HVAC contractor in the Lake Havasu City area. Kryistyna Hook is the Director of Media Relations for the BBB Serving the Pacific Southwest, located in Lake Havasu City.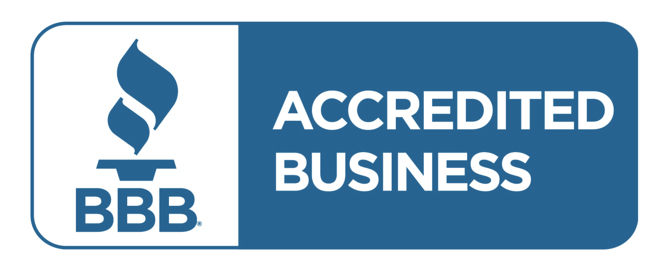 "Knowing you have a local contractor is important to residents and businesses alike. We're a close-knit community and I enjoy working on a more personal level to ensure our citizens know that BBB is here and available to assist with marketplace support," Hook said. "Whether that's finding a trustworthy business, learning how to become a BBB Accredited Business, or working through a consumer concern, BBB is here to help."
And right now, a lot of that help revolves around construction and keeping things cool.
Many of the qualities to consider when hiring an HVAC contractor are consistent with what to consider when hiring any contractor. There are also considerations specific to heating and cooling.
The total cost of any appliance, including heating and cooling systems, has three components – the purchase price, the cost of repairs and maintenance, and the cost to operate it. And with heating and cooling among the largest energy expenses in the typical home, it is crucial to maintain the system for efficiency.
BBB recommends reviewing the following tips before buying and servicing your heating and air conditioning (HVAC) systems.
Purchase and Installation
Before buying, conduct an energy audit on your home. This will help detect energy waste, gauge the efficiency of the current heating and cooling systems, and determine if conditioned air is moving properly. Unisource Energy Services offers recommendations to stay on top of energy efficiency.
Take steps to weatherize your home, which is especially important with our extreme heat. Check the caulking, weather stripping, and insulation, and make any necessary repairs.
"These extra steps may save you money in the long run, and may enable the installation of a smaller, less expensive heating or cooling system to get the same results," says Hook.
"Make sure to do your due diligence, research and ask questions," Hook recommends. Compare the performance of different brands and models. Study the product literature. Will the product do the job? What's its repair history? Will it handle the needs today? Ten years from now? Does it fit the budget? How energy efficient is it?
Consider energy efficiency from the start. All products must meet minimum energy efficiency standards set by the Department of Energy in the United States. But many products beat the standard, use even less energy, and cost less to run. Ask the builder, installer, or home supply outlet about the EnergyGuide label and the fact sheets or product directories for each system you are considering. Compare the energy efficiencies and operating costs of competing models. Consider both the purchase price and estimated operating costs when deciding what to buy. Sometimes the homeowner may be eligible for cash rebates or tax breaks from an energy provider for buying and using energy-efficient products. Check with the energy provider for more information.
Once the right make and model for individual needs is selected, steps should be taken to ensure it will be installed properly. Make sure the contractor is an approved, authorized dealer by the manufacturer. If they are approved, it means they meet the requirements, and the manufacturer trusts them to install and represent the product. Check BBBs website to read reviews of the potential contractor you are going to use.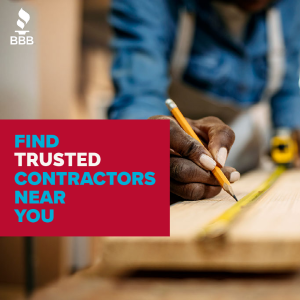 The contractor chosen should provide at least one call back free of charge after installation to check the system. See that this is in the written agreement. Many contractors also offer service contracts under which they will inspect and service your equipment once a year and provide emergency repair service. Before purchasing a service contract, be sure to weigh its cost and coverage against the cost and likelihood of future repairs. If the system is new, it probably comes with a warranty, which is included in the purchase price of the system. If a contract is signed, be sure that it spells out what parts and service are provided and that it doesn't duplicate coverage already included under the warranty. Because service contracts vary significantly in coverage, compare the coverage offered by several different companies.
Is the guarantee or warranty disclosed? Is the entire job under warranty or only certain materials? Is labor included in the guarantee? Who will make good on the guarantee – the dealer or the manufacturer? Of course, remember the guarantee is only as good as the firm that offers it.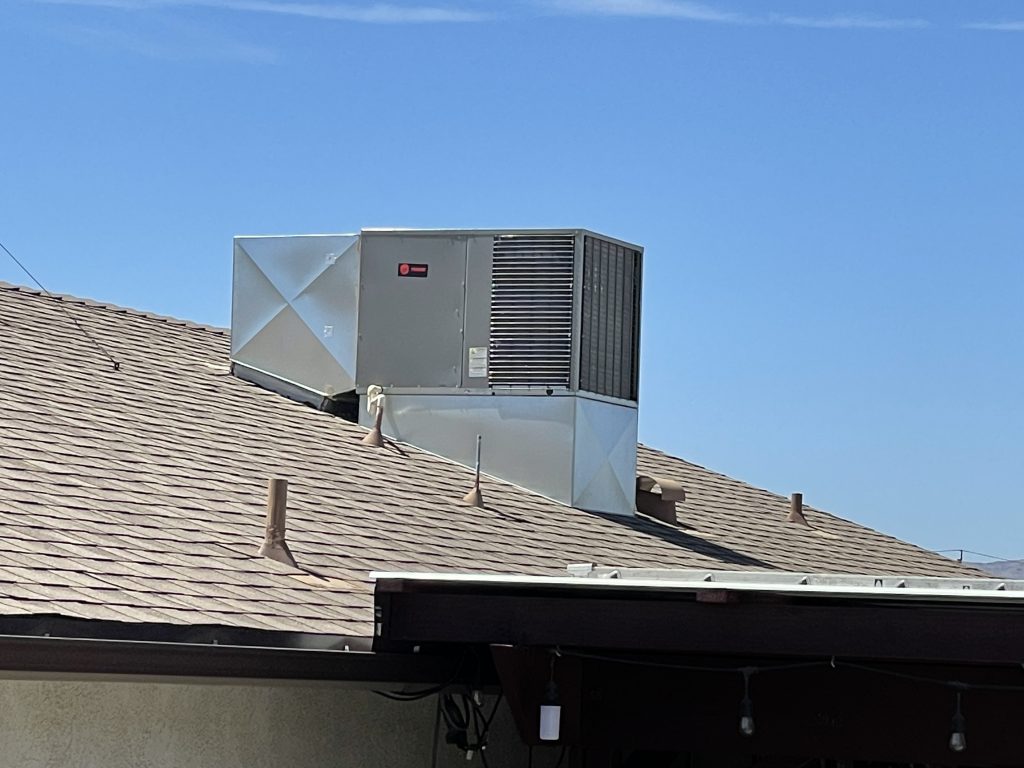 Maintenance and Repair
"Regular maintenance will prolong the life of the system and save money," Hook said. "So be sure to have it checked every year by a qualified technician."
Spring or early summer are the best times for servicing cooling systems while summer or fall are the ideal times for servicing the furnace.
Before calling a heating or cooling contractor, check what model system is already installed, and the maintenance history for the system. Understand the license and insurance requirements for contractors in Arizona. Make sure the contractor meets all the requirements.
During a typical checkup for a cooling system, the technician should:
Inspect and/or clean condenser and evaporator coils.
Check voltage and amperage on motors.
Check pressures for proper refrigerant charge.
Inspect and adjust blower components.
Inspect condensate drain, clean if necessary.
Inspect air filters.
Check thermostat calibration.
Lubricate moving parts where necessary.
Inspect safety controls where applicable.
Check airflow.
Inspect appropriate electrical connections.
Start and operate the unit.
If repairs are needed, be sure to get multiple written estimates for the job. If replacement is required for the system, the estimate should include a full description of additional work required for the installation of ducts, registers, electric wiring, and any other work needed.
Search bbb.org to find contractor work, handyman services, flooring installation, HVAC repair and more.
"BBB encourages businesses to operate with integrity, and helps consumers make wise marketplace decisions. We're proud to be one of the most innovative BBBs in the nation and focus our approach on providing the tools that companies and entrepreneurs need to build better businesses," Hook said.
BBB Accredited Businesses adhered to 8 Standards for Trust, which include qualities like advertising honestly, being transparent with customers, honoring promises and being responsive.
Become BBB Accredited and join their mission to create a community of trust.
For more information, contact Kryistyna Hook at kryistyna.hook@bbbcommunity.org or 928-302-3701. BBB looks forward to welcoming guests at F106 Co-Working Space, 1100 London Bridge Road in Lake Havasu City and will re-open to the public mid-summer.