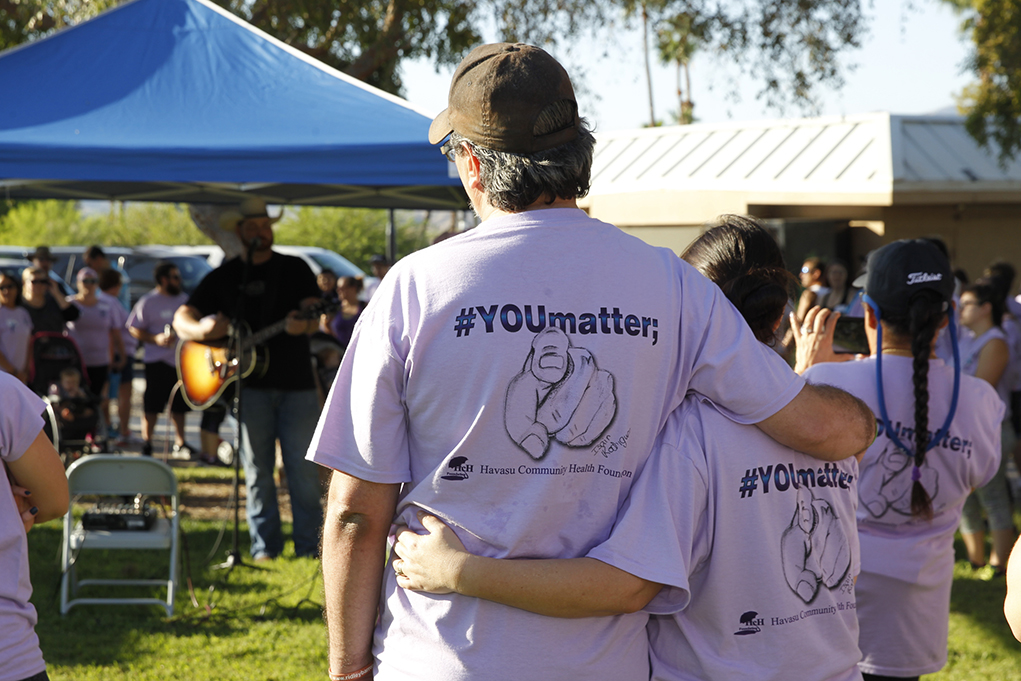 The walk will be held Saturday, September 14, 2019. Registration for this walk is $20.00 if received by 8-30-19, or $25.00 after 8-30-19 and on the day of the walk.
Registration includes a T-Shirt which may be picked up at Havasu Community Health Foundation in the Acoma Executive Plaza, 94 Acoma Blvd. S. Suite 101, Lake Havasu City, after September 9th or on the day of the walk at the registration table. Rally for the walk is at 7:30 am in Rotary Park, Ramada C.
The walk begins at 8:00 am and is 3.1 miles long. There will be several water stations along the route. Name tags will be available if you are walking for someone who has committed suicide.
Details
Date:
September 14, 2019
Time:
08:00 am - 10:00 am
Event Categories:
Website:
To Date:
September 14, 2019
Organizer:
#youmatter Havasu Community Health Foundation
Website: