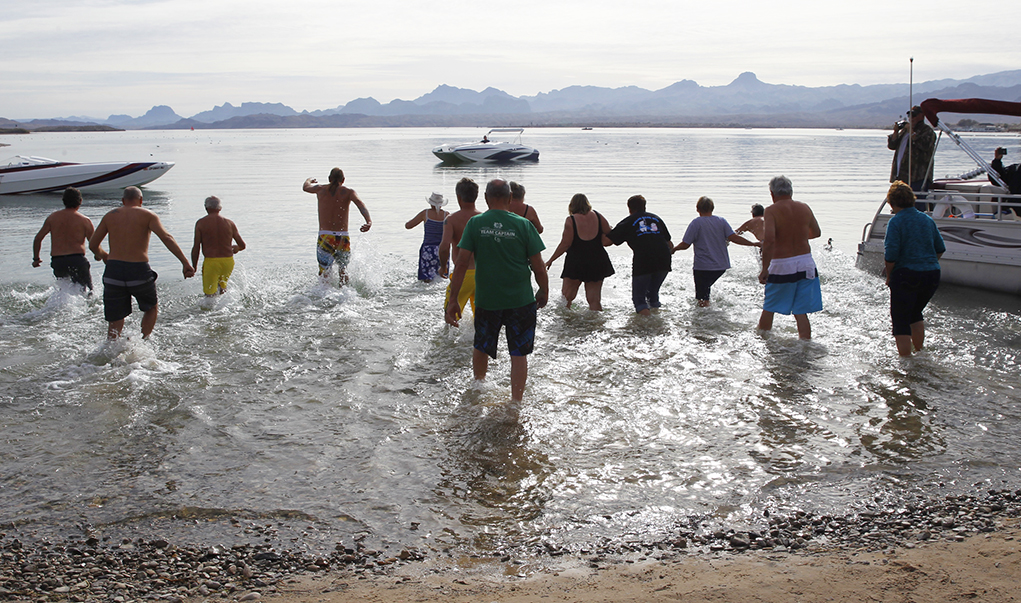 Are you brave enough to traverse the freezing lake waters to earn your very own Polar Bear patch? Provided by Lake Havasu Boat and Ski Club is the Polar Bear Lake "Dip".
There are two patch-earning opportunities with the Polar Bear Day. Those who go all-in and swim in the water will receive the Polar Bear patch. Those who are not quite sure if they want to go into the waters can simply dip one body part into the water for the Chicken Patch.
All participants are then able to rewarm with heaters and soup.
Entry for all participants is $5.
Details
Date:
January 05, 2018
Time:
12:00 pm - 02:00 pm
Event Categories:
To Date:
January 05, 2018
Organizer:
Bethany Hardin
Phone:
928.486.0106
Email: