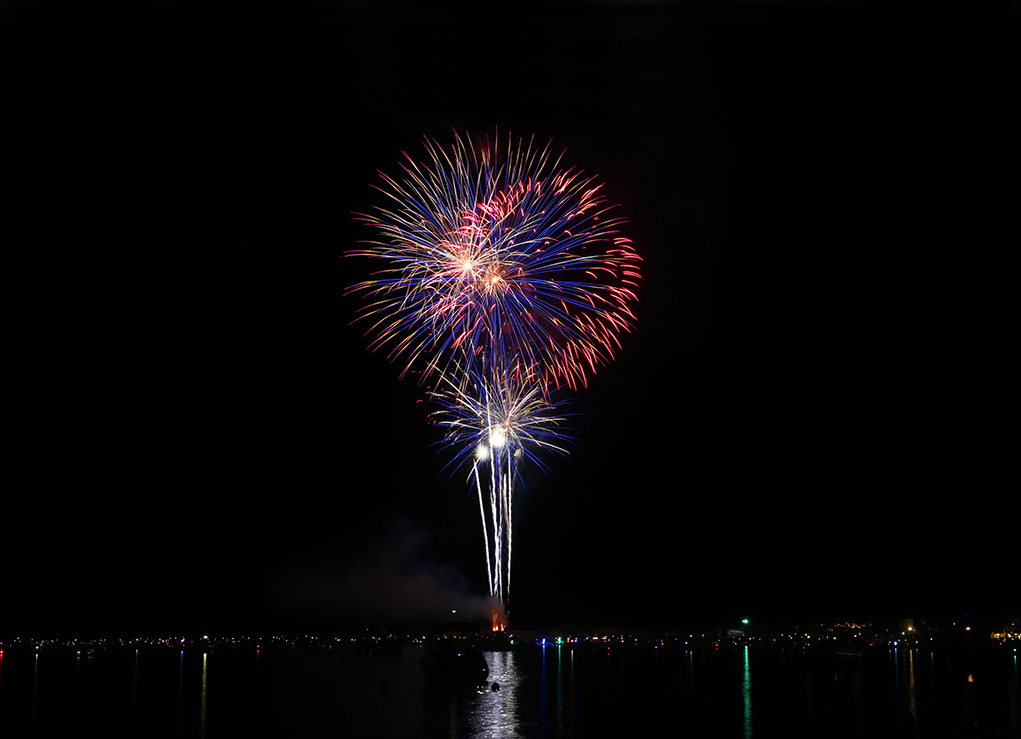 Join us for the annual 4th of July Firework show over Lake Havasu. Come early to get a parking spot, bring your beach chair, plenty of water and enjoy our beautiful beach during the day and watch the fireworks once the sun sets.
Fireworks take place on the Island at 9:00pm. Some great viewing locations include Rotary Park, London Bridge Beach, Thompson Bay on a boat, Body Beach, the Nautical Resort, and for a view away from crowds, Cypress Park. Please note Body Beach is more accessible by off road vehicles.
Please leave your pets at home.
There will also be a 4th of July Celebration at Calvary Church Thursday morning.
For information on the Calvary 4th of July celebration, click here. 
Crosscutt will be performing at Flying X July 4-6. For more information click here
Details
Date:
July 04, 2019
Time:
09:00 pm - 09:30 pm
Event Categories: