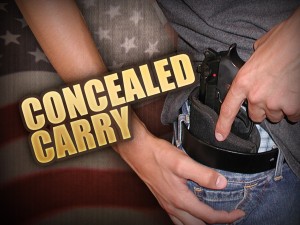 The course will cover defensive pistol selection, ethics of use of force, legal information, basic firearms knowledge, and what to do before, during, and after a defensive shooting incident, and legal information pertaining to use, carry, purchase, and ownership of a firearm. Your instructor, Chris Lutgen is a certified NRA Pistol Instructor.
While this is a non-shooting course, it will satisfy Arizona DPS training requirements to obtain your permit. NO FIREARM is needed for this course. NO FIREARMS or AMMUNINTION is allowed in the classroom. You MUST BE 21 years or older to take this course.
While we are a constitutional carry state, and we do not need a CCW to carry concealed, the following are some benefits to having a CCW:
– Reciprocity: several states recognize the Arizona CCW permit and will allow you to carry concealed in their states with your permit. Nevada is one of these states.
– Faster processing for firearms purchases
– The more you have in your corner if you have to defend yourself in court, the better
– Be able to carry into alcohol serving establishments concealed
– Serves as a way of informing a police officer you have a firearm without having to say the word "gun" when interacting with them.
Space is limited, so reserve your spot, today!! AZ DPS, Concealed Carry Application will be given out when you check in the day of the class.
$30 per person (if registered and paid for online, by 9/7/2018), $45 at the door (CASH ONLY). If you wish to register and pay at the door contact Chris at the number below to reserve your seat.
We will have someone on site to do fingerprints for an additional $20 (CASH ONLY). The CCW Permit Unit of AZ DPS will not accept any clearance cards, including the DPS fingerprint cards. New fingerprint cards MUST be submitted with your application.
Please contact Chris Lutgen @ 928-486-3039 for any questions.
Like us on Facebook!
https://www.facebook.com/lpsolutionsonline/
Details
Date:
September 08, 2018
Time:
10:00 am - 02:00 pm
Event Categories: