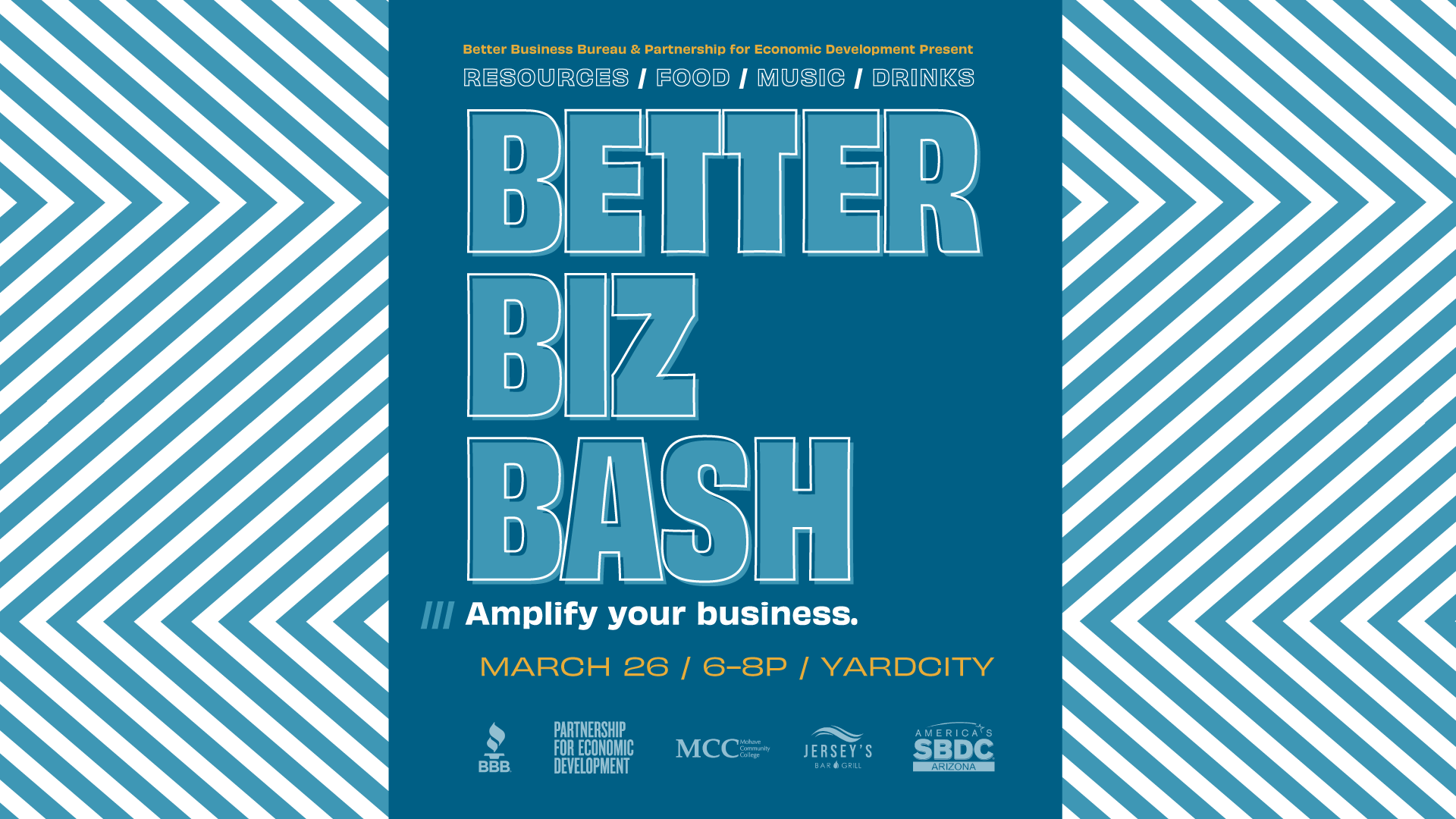 This event is now postponed. A new date TBD.
Better Business Bureau and Partnership for Economic Development present the inaugural Better Biz Bash.
RESOURCES / FOOD / MUSIC / DRINKS
It's time to amplify your business! Join us to connect with the resources pertinent to your business growth needs, with some fun mixed in too. From team building, business plans and start-up support to corporate education or brand identity, helping hands will be on deck.
Featured Resources:
Business Development & Start-Up Programs | Community Connections
BBB Accreditation | Professional Development | Corporate Education
Marketing & Brand Stories | Team Enhancement
BBB accredited business, business owners, business leaders are invited to attend. RSVP required at tiny.cc/betterbizbash
Details
Date:
March 26, 2020
Time:
06:00 pm - 08:00 pm
Event Categories:
To Date:
March 26, 2020
Organizer:
Better Business Bureau & Partnership for Economic Development
Phone:
9283023701
Email:
kryistyna.hook@bbbcommunity.org
Website: