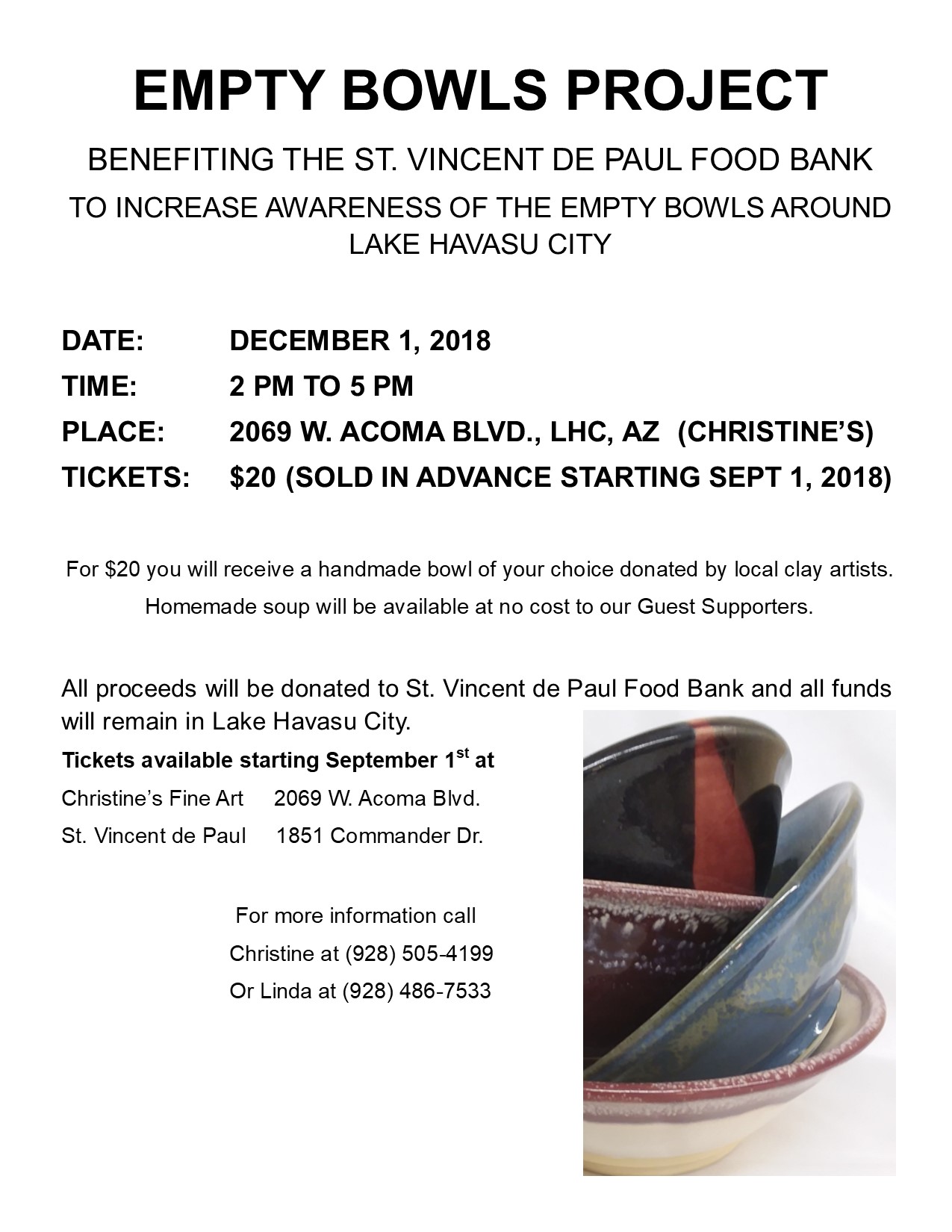 EMPTY BOWLS PROJECT
BENEFITING THE ST. VINCENT DE PAUL FOOD BANK
TO INCREASE AWARENESS OF THE EMPTY BOWLS AROUND LAKE HAVASU CITY
DATE: DECEMBER 1, 2018
TIME: 2 PM TO 5 PM
PLACE: 2069 W. ACOMA BLVD., LHC, AZ (CHRISTINE'S)
TICKETS: $20 (SOLD IN ADVANCE STARTING SEPT 1, 2018)
For $20 you will receive a handmade bowl of your choice donated by local clay artists.
Homemade soup will be available at no cost to our Guest Supporters.
All proceeds will be donated to St. Vincent de Paul Food Bank and all funds will remain in Lake Havasu City.
Tickets available starting September 1st at
Christine's Fine Art 2069 W. Acoma Blvd.
St. Vincent de Paul 1851 Commander Dr.
For more information call
Christine at (928) 505-4199
Or Linda at (928) 486-7533
Details
Date:
December 01, 2018
Time:
02:00 pm - 05:00 pm
Event Categories:
To Date:
December 01, 2018
Organizer:
Linda Gromov/Christine Link/Leah Ireland
Phone:
Christine at (928) 505-4199 or Linda at (928) 486-7533
Email:
Website:
Venue
Phone:
Christine at (928) 505-4199 or Linda at (928) 486-7533