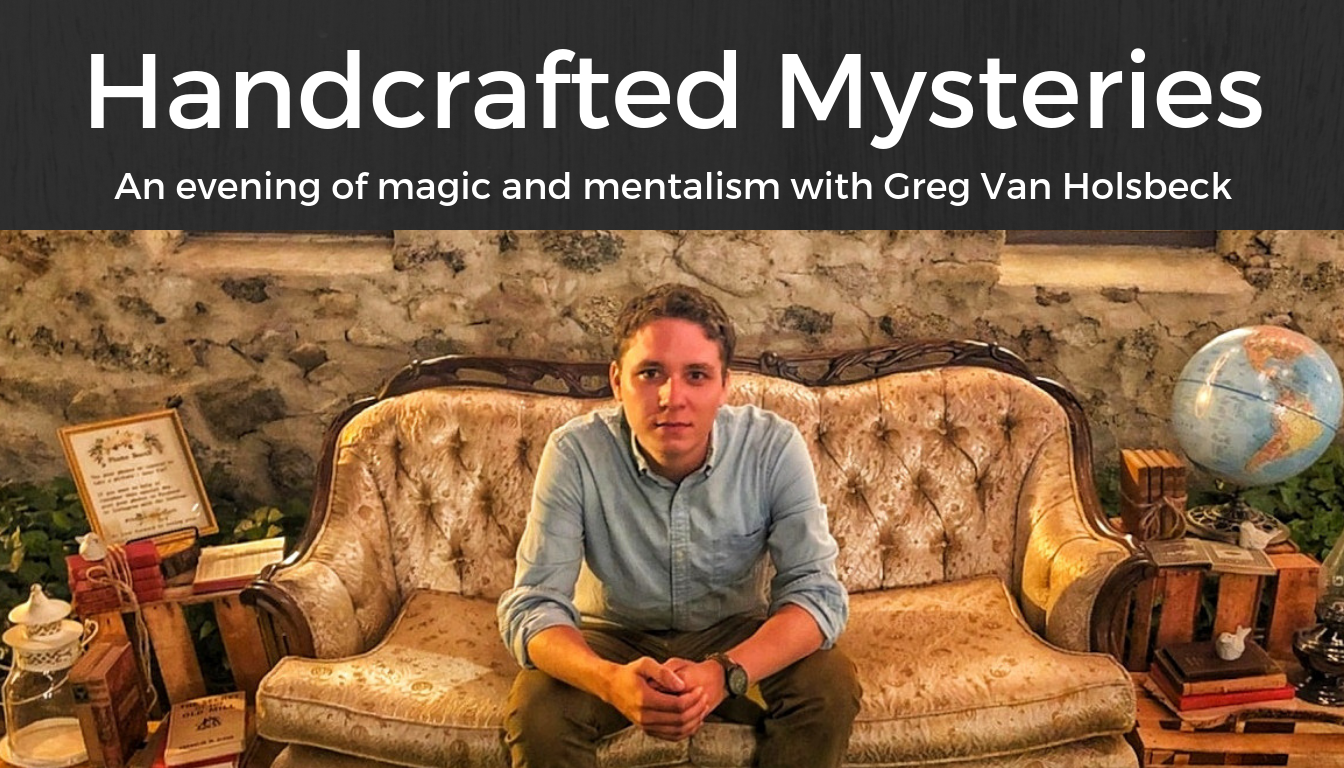 Handcrafted Mysteries is an immersive magic and mentalism experience with Greg Van Holsbeck; a professional magician and member at the Hollywood Magic Castle. The show has been in development for 3 years and features Greg's original pieces of magic.
In Handcrafted Mysteries, you won't find rabbits, glittery suits, or large apparatus (unless you bring your own). You will, however, find highly interactive and entertaining tricks involving skill, psychology and a few small ordinary objects.
This show has been successfully running every week in Los Angeles since February and is coming to The Kaws space in Lake Havasu for one weekend only!
"Bringing something unique into the world is not an easy task — but Greg does it in spades. His unique style of magic is captivating…" – Michael Borys
"He has the entire audience for 60 minutes on their toes with laughs and gasps for the entire magical show. " – Jonathan B.
"Loved being able to be part of the show. Small setting so everyone got a chance to participate. Great experience." -Aura L
"Fantastic show. Close up magic and mentalism all cleverly presented and really awesome. How does he do that?! " – Beatrice C.
Recommended for ages 12+
Tickets must be purchased online at gvmagic.com
Seating is first come, first seated (VIP seats have priority).
Check out the @handcraftedmysteries instagram!
If you have further questions, you can reach Greg at gregvanholsbeck@gmail.com
Details
Date:
June 14, 2019
Time:
07:00 pm - 08:00 pm
Event Categories:
To Date:
June 15, 2019
Organizer:
Greg VanHolsbeck
Phone:
6263437578
Email:
Website: