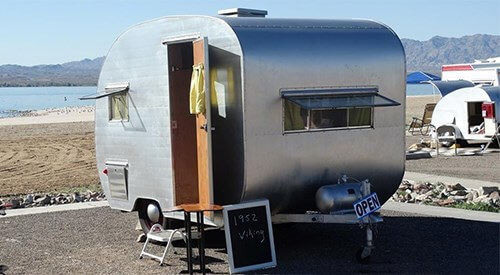 The 4th annual Lake Havasu Vintage Trailer Camp out is open to spectators and campers. The showcase of vintage trailers is open to the public.
Dogs are allowed with leash on paved areas only (no animals on beaches please)
CAMPERS: the event is dry camping with no hookups. The surrounding areas are full of fun activities such as hiking trails, a cactus garden, beach access, and the Sunday Swap Meet. For camping costs, please contact the event organizers
SPECTATORS: Entrance to the event is the main entrance to Lake Havasu State Park at the intersection of Industrial Blvd. and London Bridge Rd.
PARK ENTRY FEE: $3 per person.
Event dates and times subject to change. Please contact event coordinator for more information.
Details
To Date:
February 03, 2018
Organizer:
Cherri and Mike Aiken
Phone:
928-505-2730; 360-595-2611
Email: