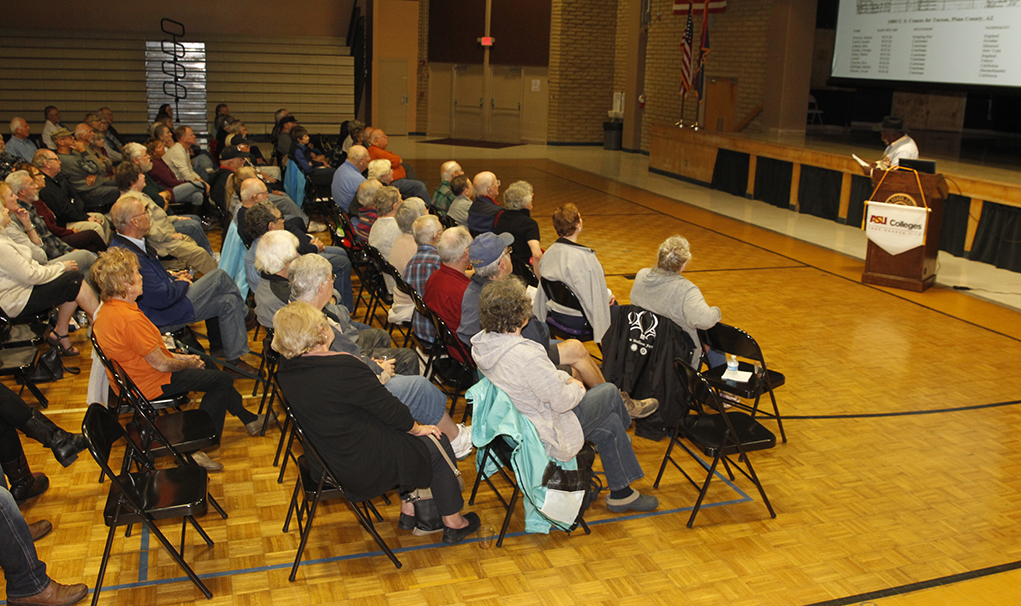 "Growing Up in the Early Days of Lake Havasu City" will be given by three men who moved to Lake Havasu City in their teens from different parts of the country.
David Ade, Breck Alvord and Teddy Kilpatrick will be giving us their tales of the early days in LHC.
These three were some of the first to attend the Lake Havasu High School when it started in 1969.
A wine and cheese reception for members will be held from 5:30-6:30pm. Program held at the ASU Gym starts at 7:00pm.