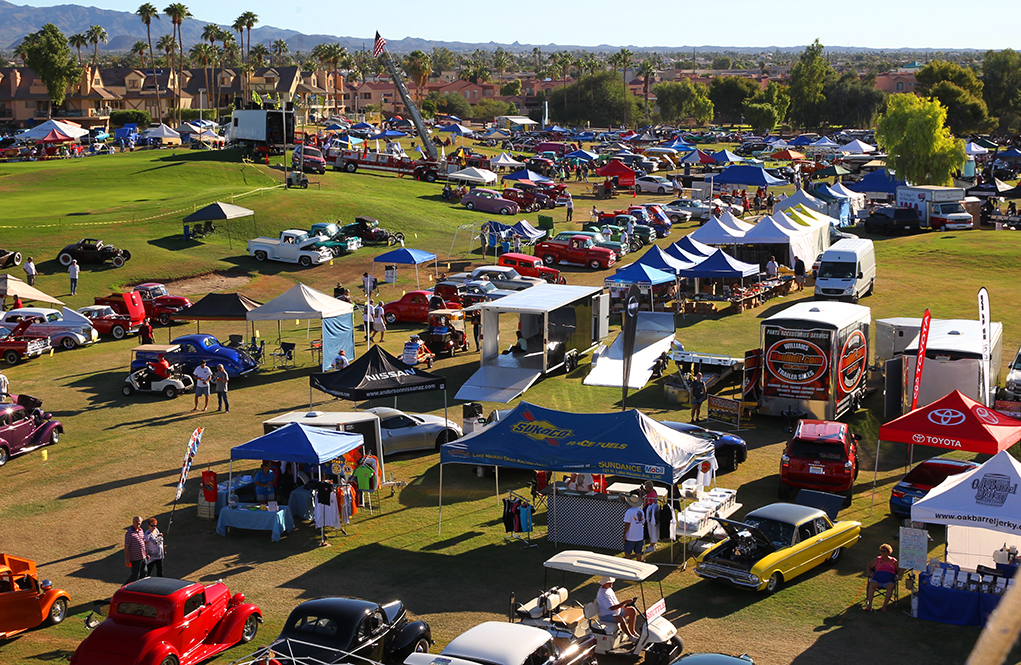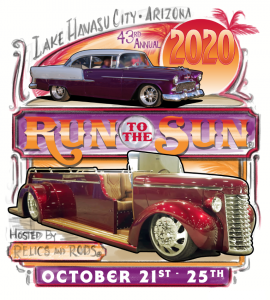 The Relics and Rods Run To The Sun 2020 is cancelled. One is being planned for 2021. We will post dates when they are announced.
Wednesday, Oct. 21 is registration and kick-off dinner.
Thursday, Oct. 22 is Cruise on McCulloch Blvd. 5 p.m.-9 p.m.  Special note: The street will be closed off at 2 p.m. from Riviera up to Acoma Blvd.
Friday, Oct. 23 and Saturday, Oct. 24 is Show and Shine at Bridgewater Links Golf Course. It opens to the public at 9 a.m. – 4 p.m. Awards take place Saturday 4 p.m.
Sunday Oct. 25 is Car Parade 10 a.m. on McCulloch Blvd. Cars line up near Acoma Blvd. at 9:30 a.m.
Details
Date:
October 22, 2020
Time:
05:00 pm - 12:00 pm
Event Categories:
Website:
To Date:
October 25, 2020
Phone:
928-855-0933
Website: