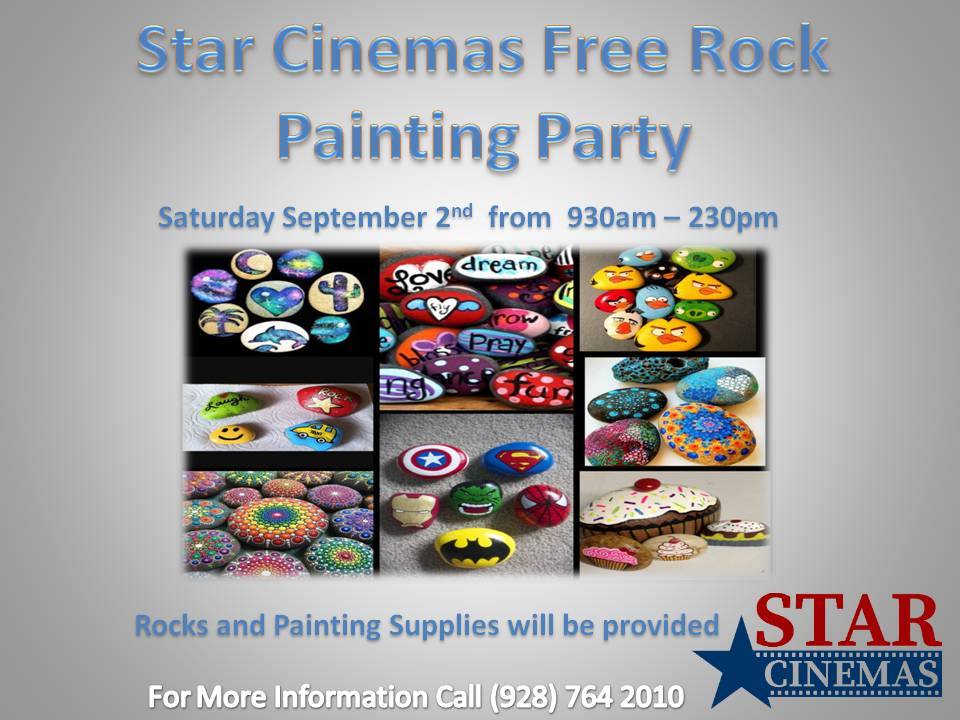 Star Cinemas is hosting a rock painting party in their upstairs room Saturday, September 2 from 9:30am-2:30pm. Star Cinemas is located at The Shops at Lake Havasu.
The rock painting party is open to all ages. Rocks/paints will be provided. This is part of the Kindness Rock Project that is going on all over the U.S.
You paint a rock, hide it around town, someone finds it and posts the rock to the Lake Havasu Rocks Facebook page, and rehides the rock. These rocks are generally painted with kind words or fun cartoons on them to brighten someone's day.
For more information on the rock painting projects, please visit our story at: https://riverscenemagazine.com/story/community-news/2017/07/rock-painting-summer-craze-hits-lake-havasu/
Details
Date:
September 02, 2017
Time:
: - :
Event Categories:
Website:
To Date:
September 02, 2017
Organizer:
Star Cinemas
Website: