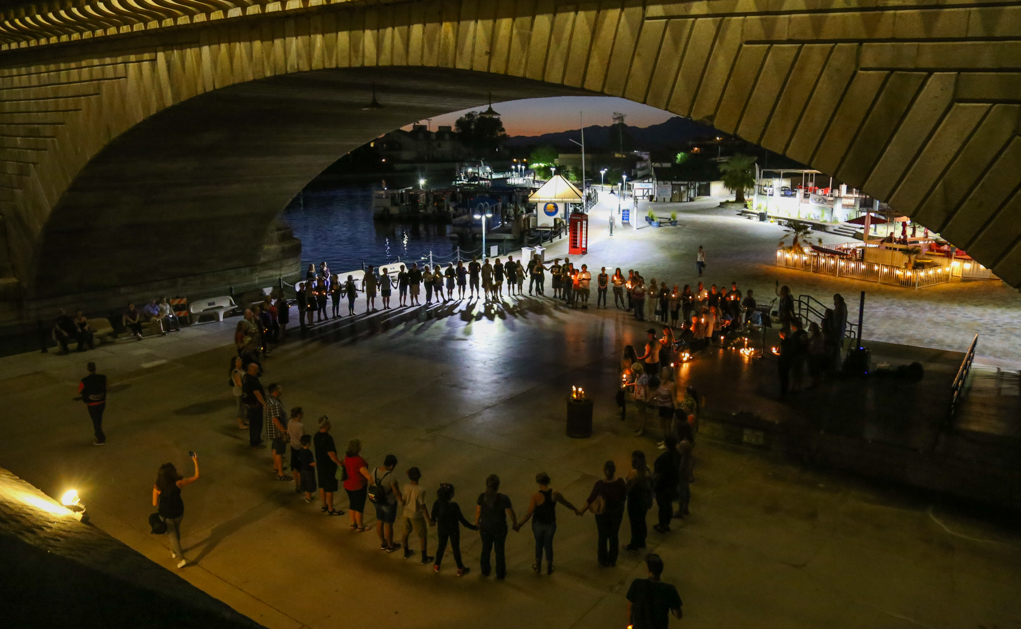 Support for those affected by the mass shooting in Las Vegas.
No matter how you were affected by the mass shooting in Las Vegas, help is available for you. The power of conversation and counseling in the process of healing from surviving a tragedy is being offered to you on Monday, Oct.9th.
The Havasu Community Health Foundation & Hospice of Havasu is offering individuals & their family, who experienced the Las Vegas shooting, an opportunity to come together with local counselors to engage in a peer to peer survival and support session.
Trauma affects people on a number of different levels in a tragedy such as this most recent mass shooting. The support session will take place on Monday, October 9th at 6:00 P.M., at the Shugrues Bridgeview Room. For additional information please call the Havasu Community Health Foundation at (928) 453-8190.
Details
Date:
October 09, 2017
Time:
06:00 pm
Event Categories:
Website: