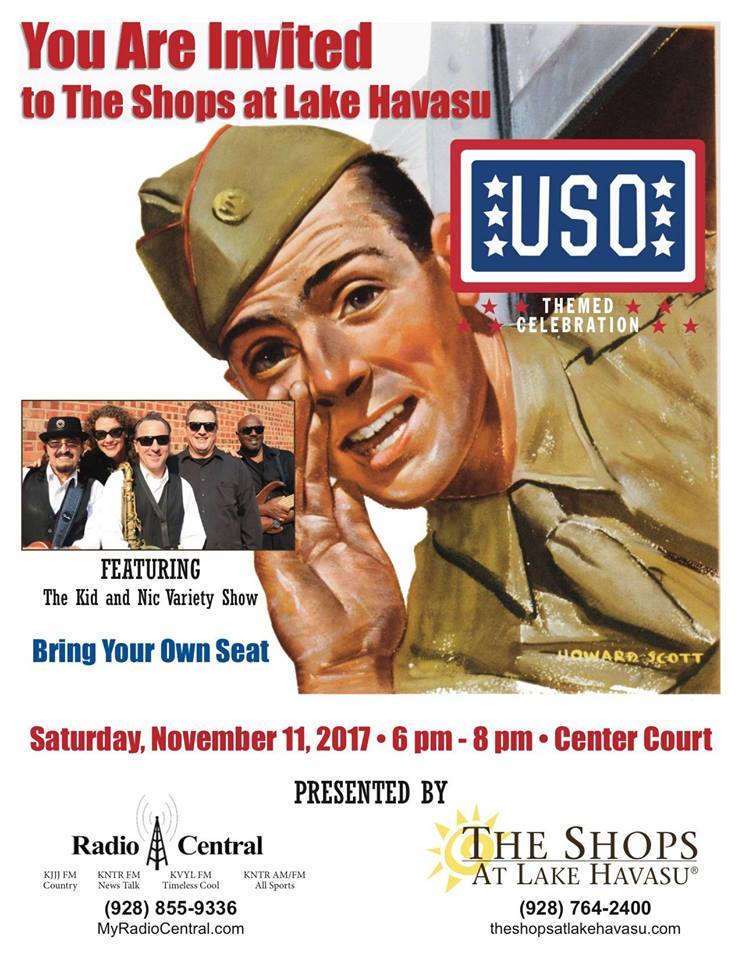 On Saturday, November 11, from 6-8pm will be a USO Veteran's Day Celebration at The Shops at Lake Havasu's center courtyard.
Join us this Veteran's Day, Saturday November 11th from 6-8pm, for a special USO (United Service Organizations) Themed Celebration of our family and friends who have served in the Armed Forces.
THE KID AND NIC SHOW will be playing music from the 40's through today celebrating the service and sacrifice of our brave heroes in uniform.
The tribute is sponsored by Radio Central, Kid and Nic and The Shops at Lake Havasu. Be sure to bring your own chairs and dancing shoes!
Details
Date:
November 11, 2017
Time:
06:00 pm - 08:00 pm
Event Categories:
Website:
To Date:
November 11, 2017
Organizer:
Radio Central, The Shops at Lake Havasu
Website: