The National Weather Service has issued an excessive heat warning for Lake Havasu City and most of the Mohave County area beginning Monday morning.
The warning continues through next Friday evening. Dangerously hot conditions with temperatures of 108 to 116 degrees in many locations, likely to exceed 120 degrees in the Lake Havasu City area.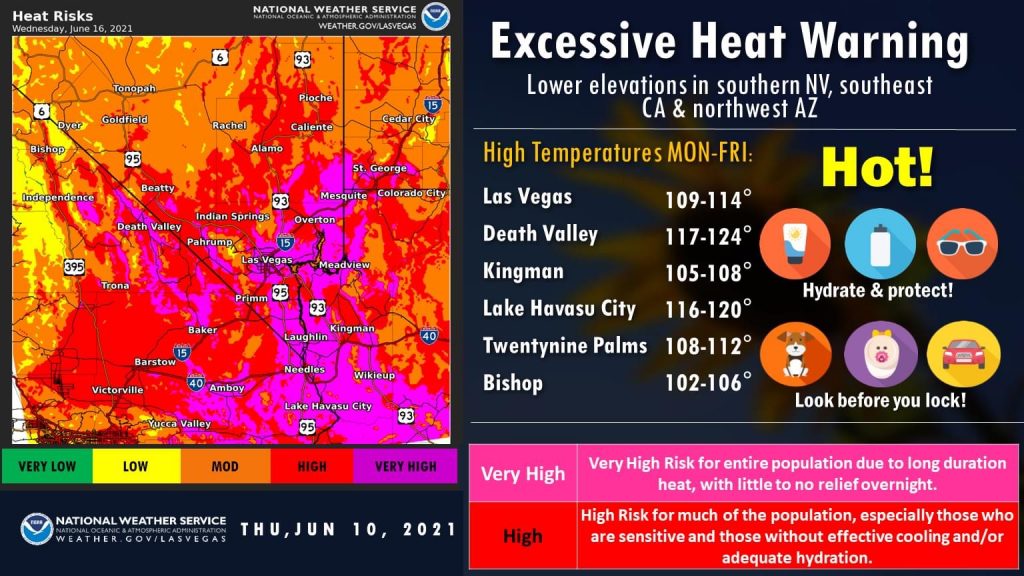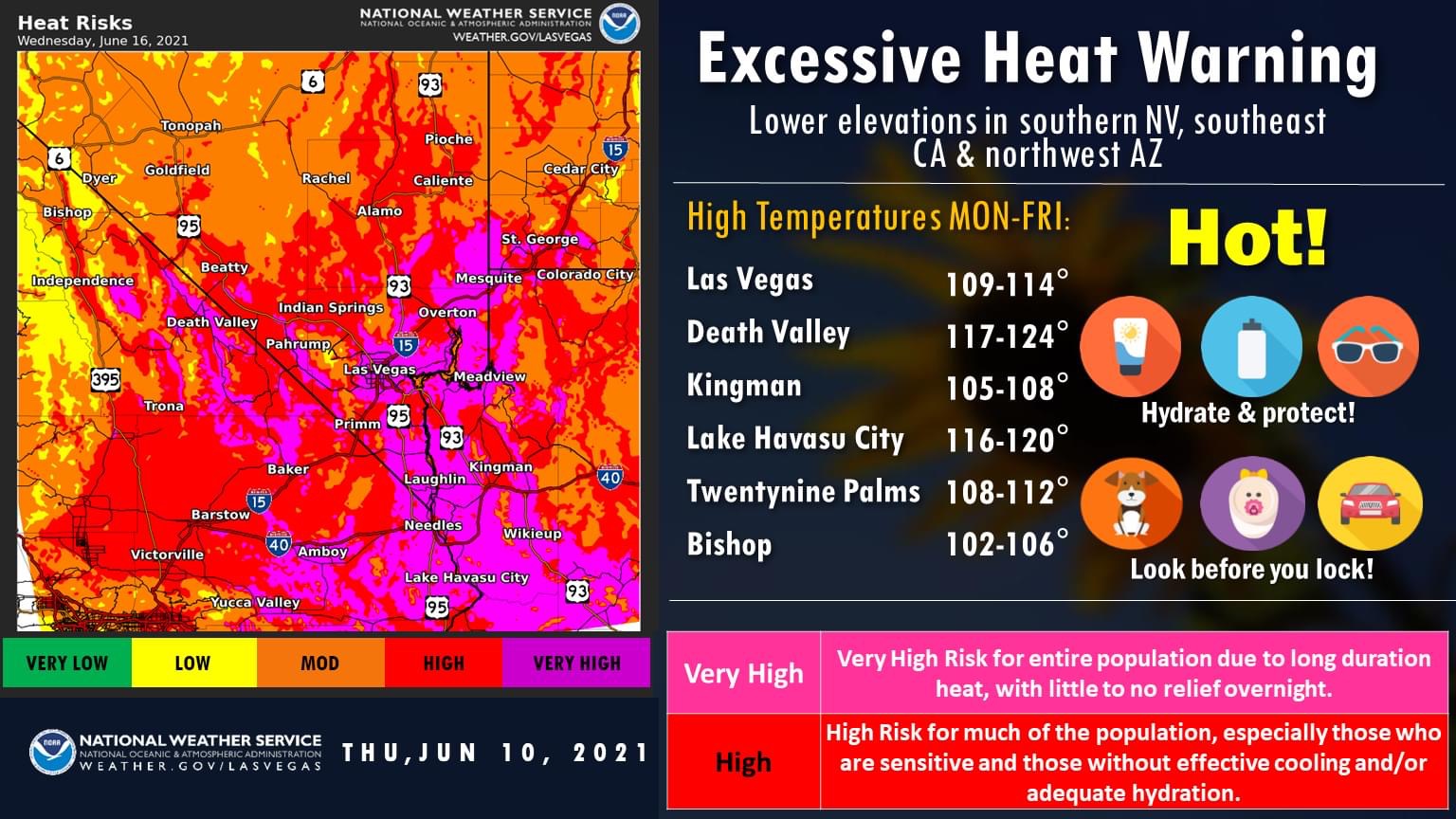 Anyone working or participating in outdoor activities should take special precautions.
Drink plenty of fluids and stay in air-conditioned spaces as much as possible. Stay out of the sun and check on relatives and neighbors. Be sure to not leave your children and pets in hot cars.
Anyone overcome by heat should be moved to a cool and shaded location and call 9 1 1.