By Grace Usher
At a ripe age of 21, Jeremy Malott is already a world-renowned professional BMX freestyle rider. Traveling an average of twice a month for competitions, Malott is the real deal.
Growing up in Lancaster, Calif., Malott's parents Mark and Linda took him to the skatepark and encouraged him to participate in competitions. At age 10, he was racing in motocross and BMX track races. At the age of 17, Malott knew his true BMX calling was not in racing, but in freestyle competitions.
"I like the progression and the fact that it is just you and a bike. Riding was a passion of mine and I knew I this is what I wanted so I gave it 110 percent," he said.
His determined spirit continued to push him fully into his passion. His end game was not just to race for fun, but to develop the sport into a full-fledged career. BMX Freestyle racing is Malott's full-time job.
Though he may have only been fully committed to the sport for barely five years, his success defies time. He has traveled across the globe to compete in multiple races, many of which result in high rankings, including wins in both Barcelona and Poland.
In the United States, Malott has competed in the X Games, Nitro World Games, UCI V-Series, Gatorade Free Flow, and took the championship two years ago at the Monster Recon Tour.
With great notoriety in sport, comes great sponsorship. Malott's main sponsor is action sport and energy drink super company, Monster Energy. He rides a Hyper bike frame with Snafu accessories, and Triple Eight helmet and gear.
Some key signature tricks when in the bowl are the 540 flare and, most recently, a 720 tailwhip to barspin. Malott is also the "second person to have landed a 4-tailwhip 180."
Three years ago, Malott decided to relocate from Southern California to Lake Havasu City to set a home base in paradise. He was drawn to the small town for its easy living, ideal weather, lack of heavy traffic, and (of course), the largest skate park in Arizona.
When not riding, Malott spends his time riding motocross, wake surfing, boating, camping with friends and family, and deciding his next fresh tattoo. He is also a new father to 10-month-old, Cambren.
"Since I became a dad and watch him grow. it's made me so different of a person, more motivated. He's a blessing."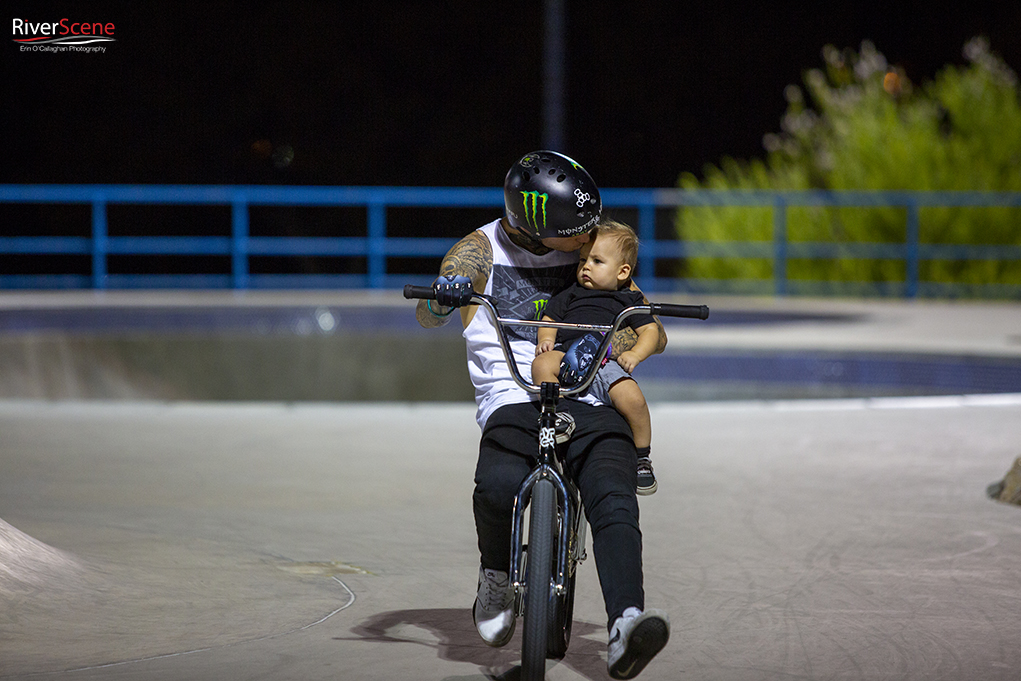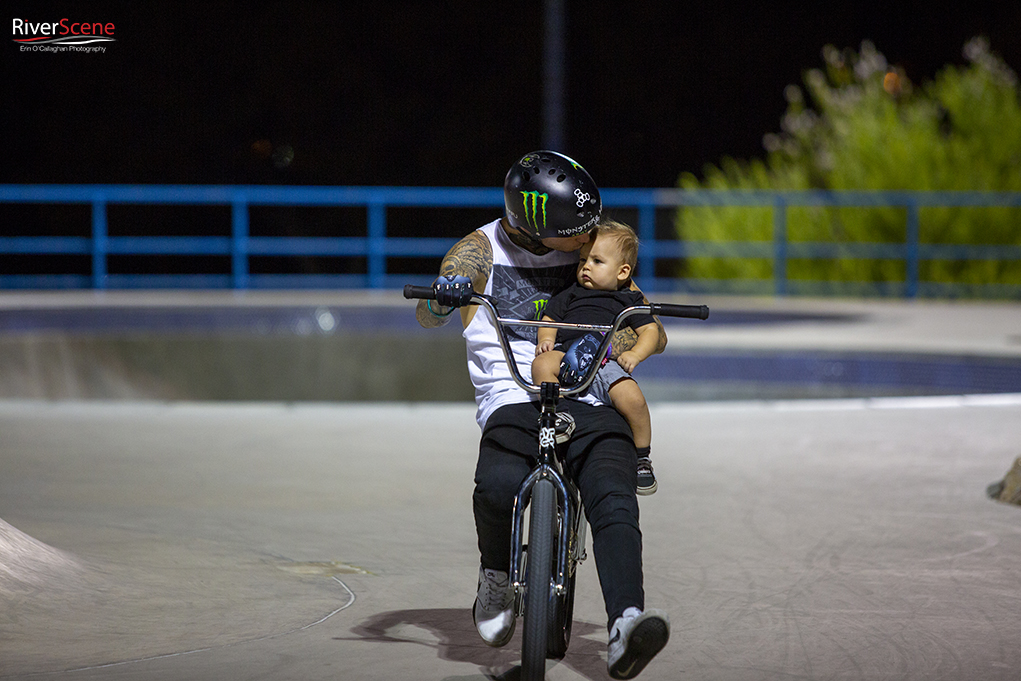 Erin O'Callaghan/RiverScene
Malott is training diligently toward his goal of attending the 2020 Olympics as a member of the first ever BMX competitors. Nine individuals will be chosen from around the world to compete in the freestyle competitions.
Mallot is currently qualified second for the team.
Looking toward the future, Malott intends to keep his place in the BMX world, whether that be racing, opening a related business, or supporting the next generation of great riders.  
To all aspiring riders, Malott advises to, "[not] let the negativity get you down. If you love something, give it your 110 percent and don't let others talk you down. Let it fuel you."