The Lake Havasu High School Fighting Knights Cross Country Team took on Kingman High School, Kingman Academy of Learning, Mohave High School and Parker High School Saturday morning at the Mark Weston Invitational.
The event is named for a former Lake Havasu High School student. Mark Weston was a junior who excelled at athletics and academics whose life was cut short in a tragic automobile accident in 1983.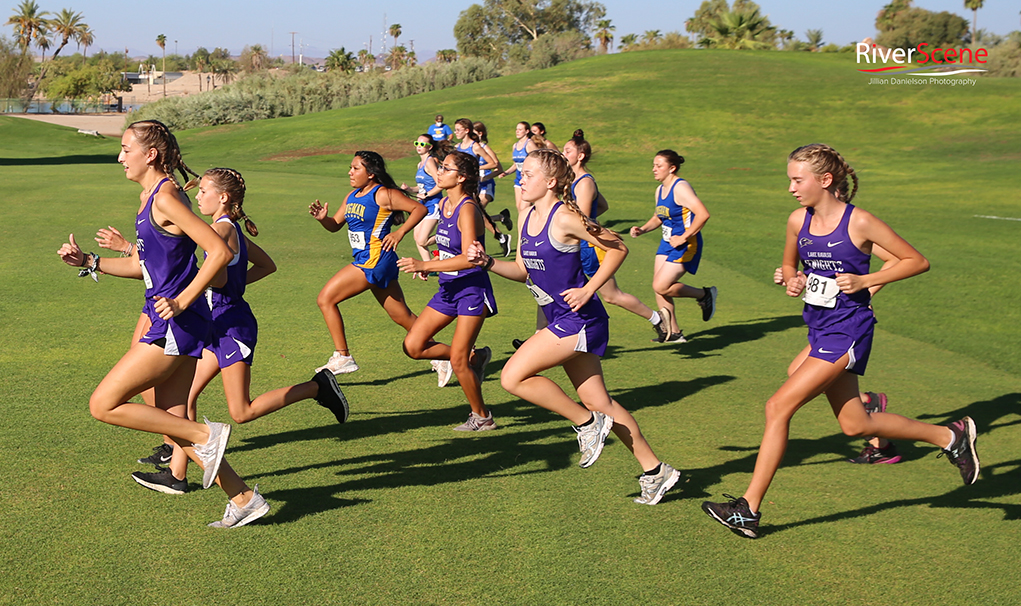 Both the LHHS Varsity Cross Country Girls and Boys won overall as a team with a perfect score of 15.
This year, due to Covid-19, the 5K Fun Run and the junior high-level races were cancelled.
Here are photos and results from the meet.
Overall Top 5 Girls:
1st: Bella Sloma LHHS 21;52
2nd: Katie Bell LHHS 23:09
3rd: Alyssa Musselman LHHS 24:01
4th: Celeste Switzer LHHS 24:58
5th: Lily Smith Kingman 25:57
Overall Top 5 Boys:
1st: Josh Lumpkin LHHS 17:21
2nd: Zach Hansen LHHS 18:02
3rd: Dominic Munoz Mohave 19:12
4th: Alex Gallegos LHHS 19:22
5th: Curtis Felknor Parker 19:31