By Janet Cruz
Lake Havasu High School Alumni  took it back to the 90s with a multi-class high school reunion at the London Bridge Resort Convention Center Friday night.
The theme was "Come as You Are"  – a nod to the 1992 song by the famous Nirvana band.
Guests were encouraged to dress up in their '90s attire or they could wear casual or formal wear. Once inside the convention center,  guests were greeted to the sight of arcade games, along with 20 themed tables that were sponsored by alumni, and local businesses.
Some tables included  '90s girl bands, sitcoms and '90s films, a game table and even a Friend's Central Perk Coffee-themed table sponsored by Human Bean.
The original plan was to host a reunion for the Class of 1996 in 2021 however, Covid restrictions delayed a  gathering that year.  Many classmates over the years passed away of natural causes and suicide in 2020 and 2021 which  also played a part in it's delay.
A moment of silence was held for classmates who passed away over the years and a special salute to those in the military was lead by LHHS Alumni Andrea Helart at the start of the night. A brief history about Lake Havasu High School was presented by Toni Ade, a member of the Havasu Pioneers.
The committee decided they wanted to still host a gathering for the class but this time with a twist. They decided to include alumni from class years 1994 through 1998 and make it a multi class reunion.
" We had a good time and it was fun to help organize it. Everyone worked really hard and we are grateful to our sponsors," said LHHS alumni Andrea Helart.
Some classmates traveled from California, Las Vegas and other parts of  Arizona to reunite with old friends and attend the reunion.
"We came out here from Queen Creek and my favorite part of the reunion so far was just seeing my old friends," said alum Stephen Milobar. "The reunion itself was awesome with the crazy old music and table themes.  We had a really good time," he added.
"My favorite thing has been seeing a lot of faces, some that I have not seen in over 30 years," said alum Britanie Pewtress. "It's been a blast," she added.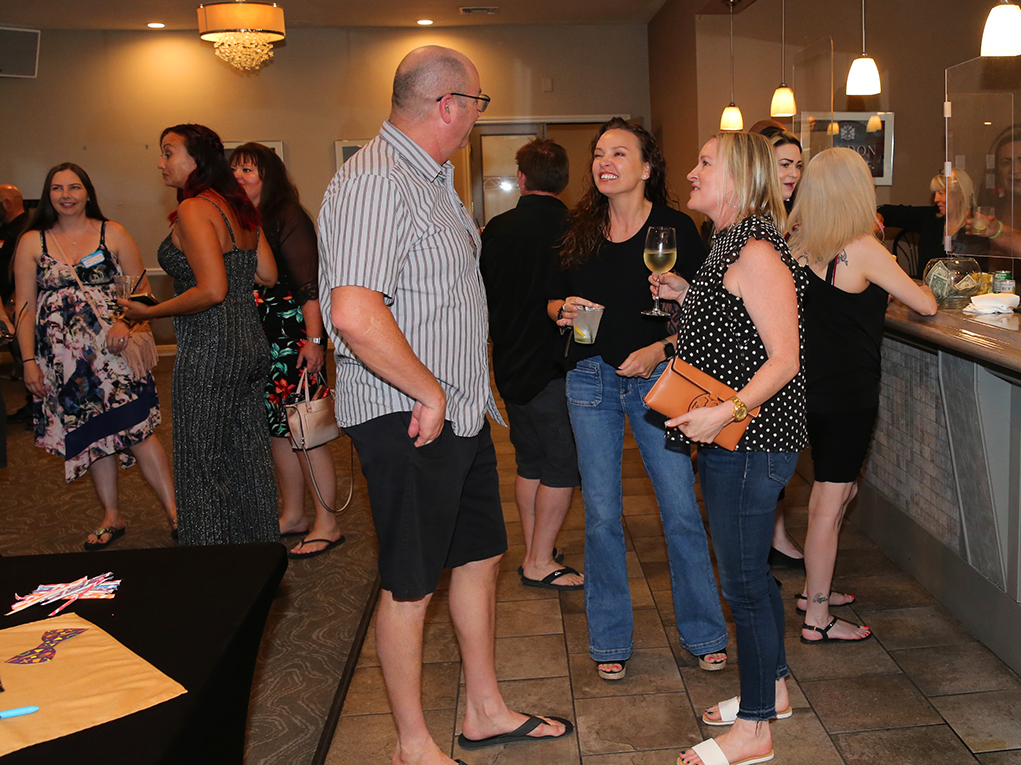 The reunion committee also hosted a beach day the next day where alumni and their families could interact  with each other.  Guests could also purchase a ticket to ride on the historical Dixie Belle.  Back in the day many students took a ride during a graduation party held under the bridge each year which made it even more memorable riding in it again.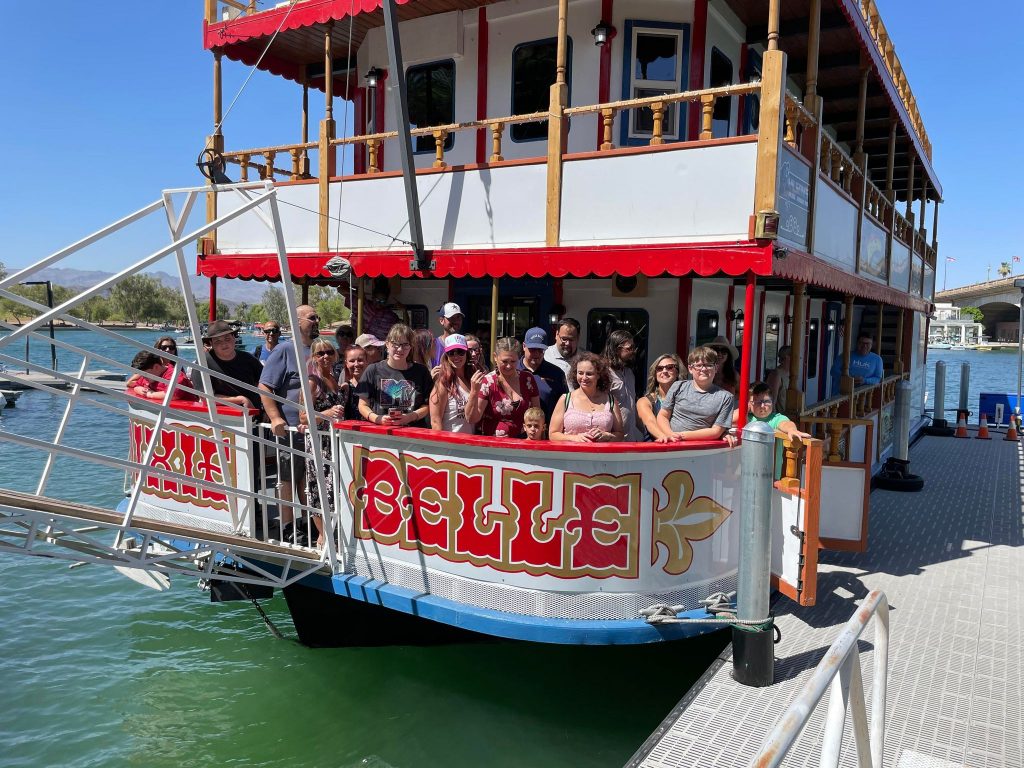 "I had such a great time catching up with old friends and seeing people I haven't seen in a long time," said alum Kaycee Eaton.
Any alumni wanting to get connected contact RiverScene Magazine to be included in the LHHS Alumni private Facebook page. Full list of sponsors below.
Organizers: Melissa Spease, Andrea Helart, Britanie Pewtress, Shanta Abbott, Angie Erikson, and Jillian Danielson.
Special thank you to the following sponsors and donors:
London Bridge Resort, Anderson Auto Group, The Campbell Family, Dixie Belle-Keith Furnung, High-End Productions, Human Bean-Baumkirchner Family, Sunset Charter and Tour Company, #1 AZ Electric- Ganas Family, Absolute Speed and Marine- Aaron and Cheryl Fluent, Gems Assisted Living, Star Cinemas, Lin's Little China, College Street Brewhouse, Petsmart, HavaSis Organization, Flashback Toys, Jack FM and KDMM Radio, Betrue Web Designs-Neil and Shannon Betrue, Esmay Electric, River Cities United Way, Anthony Oskolhoff Insurence, HairSlayers-Angela Herzog, The Hideout-Marti Huggett, Guiding Light Preschool-Abbott Family, Half Moon Bakery – Jay Matter, Mortgage West Financial- Heather Arellanes, ReMax by the Lake- Jessica Eidson, Lonnie Stevenson Mortgage Team, Leigh Anne Nunno Sanchez-KetoGirl, John Swarzlose and Moriah Perez, The Bliss Family, the Helart Family, The Hensel/Esmay Family, The Erikson Family, The Marholz Family, The Jaramillo Family, The Spease Family, Mike Janoff, Future Investment Construction -The Logsdon Family, and Natalie Davis.