The Havasu Community Health Foundation hosted the Line Dance on the Bridge Sunday afternoon. 16 teams kicked up their heels and danced to three songs to raise money for the foundation.
Here are photos from the event. For more information on the Havasu Community Health Foundation, visit https://www.facebook.com/HCHFoundation/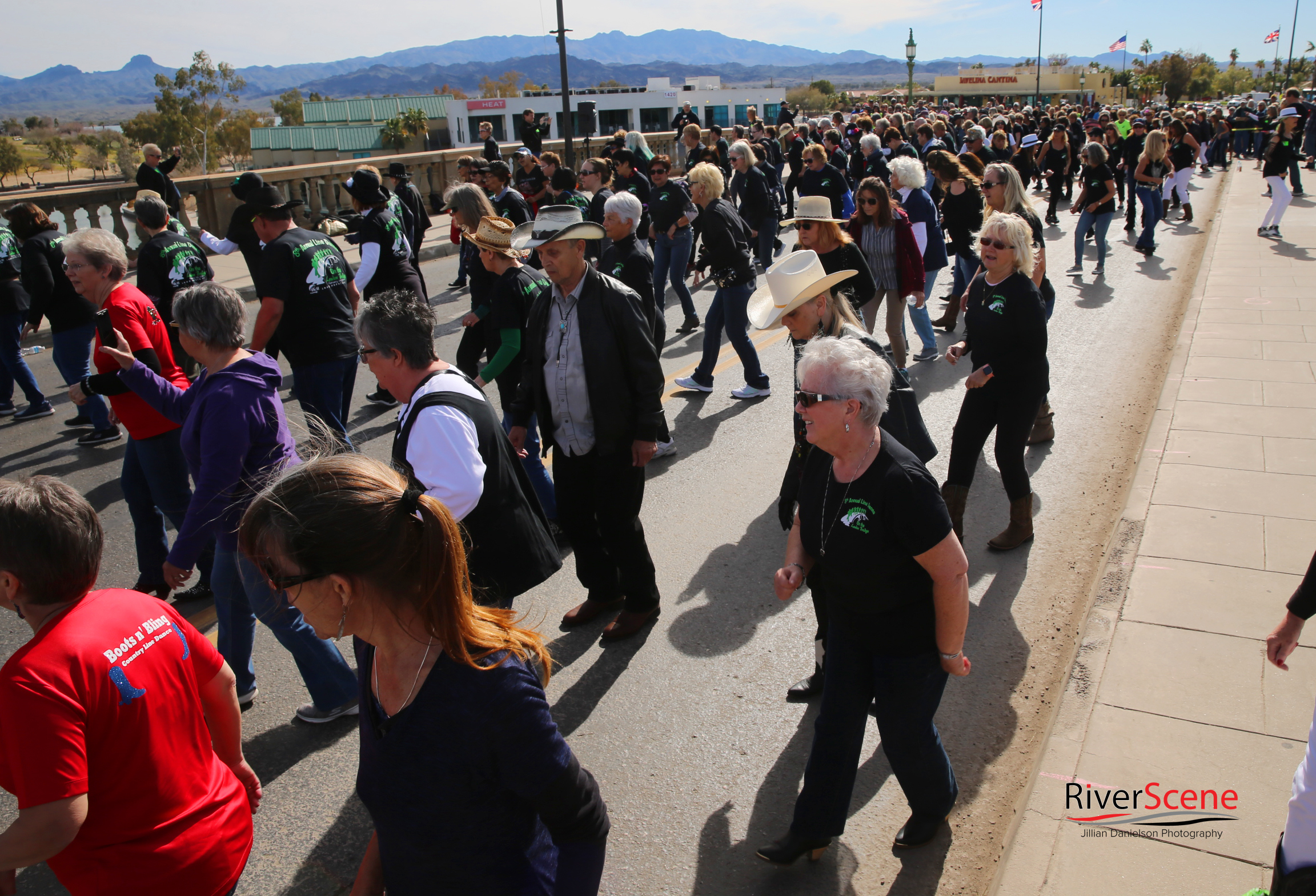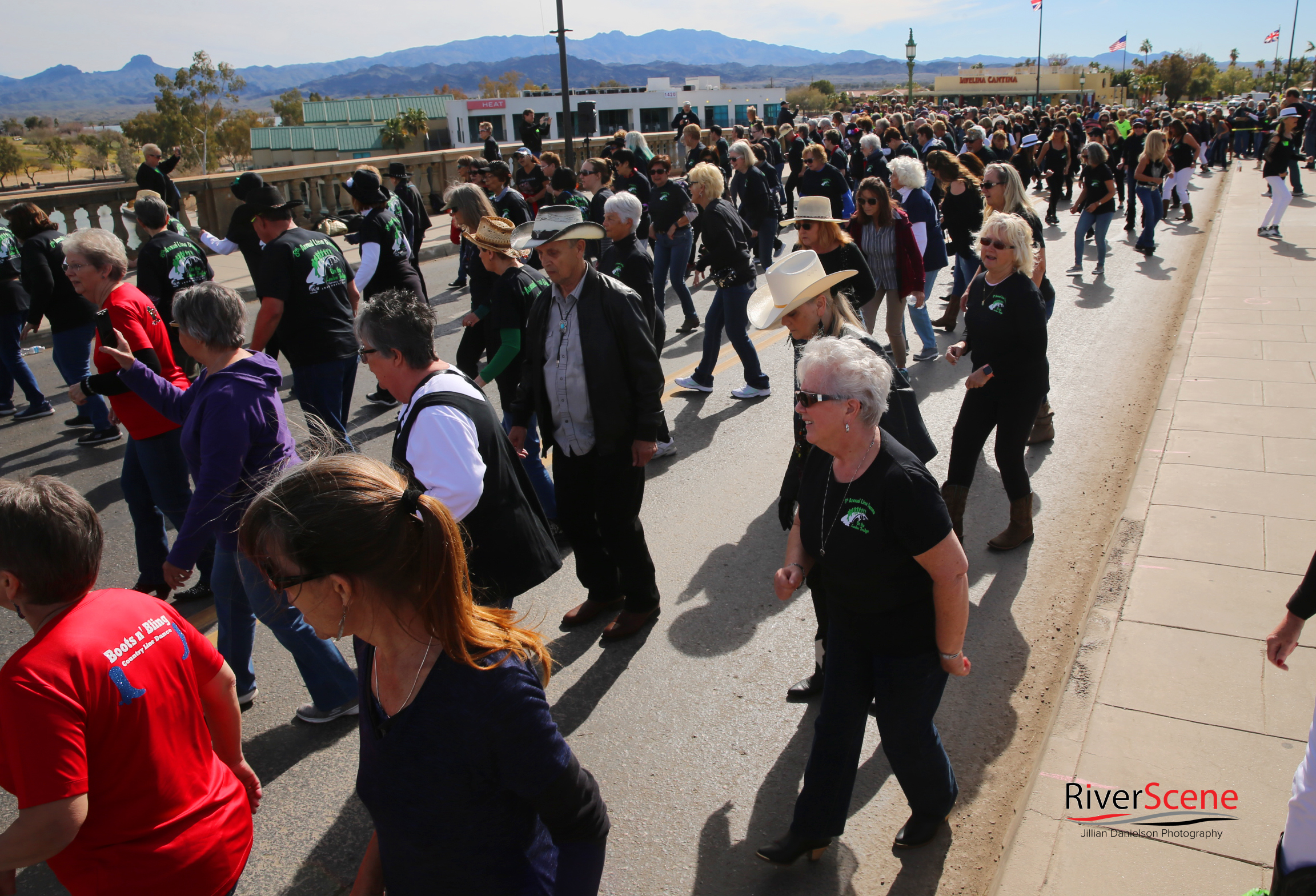 For the latest news, photos, live videos, stories, and events around Lake Havasu City, check out our website at riverscenemagazine.com. You may also follow us on our social media: Twitter, Instagram, Snapchat and Facebook page.