Lake Havasu City lords and ladies turned out for some Renaissance fun at the SARA Park Rodeo Grounds over the weekend. The heat didn't stop faire goers from having fun during the event.
The Blood Eagles Combat Team competed in full armor in the nearly 100 degree temps and the Silk Moon Nomads Belly Dance group performed for Her Majesty at the Queen's Tea.
Here are photos from the event.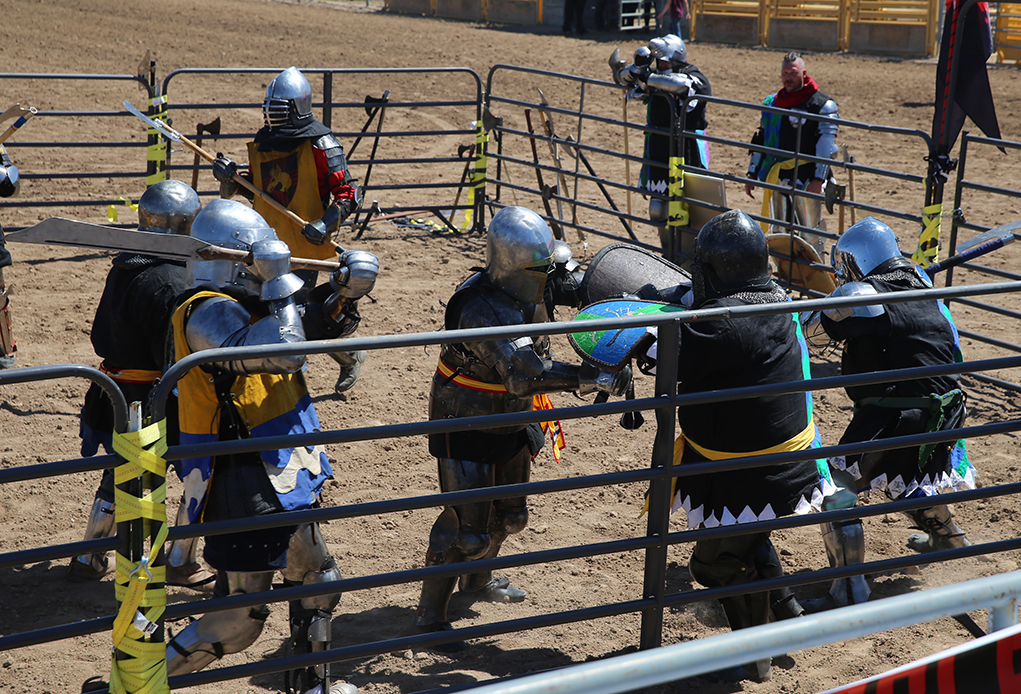 The Blood Eagles Combat Team compete at the London Bridge Renaissance Faire Saturday. Jillian Danielson/RiverScene