Cindy Irwin: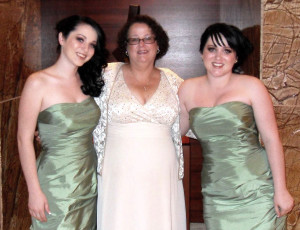 "Hi Mom! You have a smile that makes everything okay. I'm not sure where you find the patience to deal with us. You've definitely had your hands full but for that and for many other reasons I want to thank you and I love you. Happy Mother's Day!" from Jessica and Missy Irwin.
Michelle Webb:
Dear Mom,
I will never be able to thank you enough for every little thing that you do for me. As I grow older and only have a few more semesters left in my college career, I know that I will always be able to make it through any situation because you have given me your strength and confidence that is needed to become my own man. I get more and more excited for the future using the knowledge and skills you have provided me with. You deserve nothing but the best, and you have done your part. It's time for me to take the wheel. So, to add to the never ending list, thank you, momma. Happy Mother's Day and I love you forever! -Duncan Webb
Barbara Stevenson: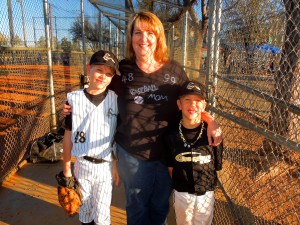 "Mom, I know it's hard for you on Mother's Day to hide the fact that I'm your favorite! Happy Mother's Day!" -Jimmy
"I'm so lucky to have you as my mother… I'm sure no one else would have put up with me this long. Happy Mothers Day!" – Adam
Reina Gall:
For those of you that don't know our mother, we will tell you what we see. Growing up she was the person that set an example for us and made us want to strive to be successful women we hope to become. Our mom showed us how to keep family first and to look at the positive in everything. We admire her for never showing weakness, but always having a strong mind. You stand by our side even in our worst of times. She once told us that money comes and goes but in the end all your going to want is more time. The time we spend with a person like her is priceless and can't be replaced. For all the times that we forgot to "Thank you" for all the special little things you do, for all the words that sometimes go unspoken we need to say we love you. Happy Mother's Day
-Addyson, Taylor, Mandi, Terri
Geri Rasmussen: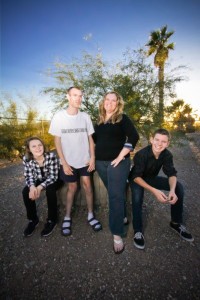 When my oldest child turned four years old, it became very apparent to me just how strong my Mother truly was. When my brother was born missing the slice of brain that connects the two hemispheres the doctors said he would not live past four. But they truly did not know, he turned 40 this past year.
Although he lives in man's body he remains a child with thought, behaviors and actions, much like a four-year-old. As parents, our greatest joy is watching our kids grow up and move on. My mom still cares for my brother to this day and she is my hero, my strength, and my best friend. I love you Mom and hope this is one of your best Mother's Day EVER! My Mom's name is Geri Rasmussen, we do Mom Monday lunch every week and for her 70th Bday I had this picture taken with her two kids and grandkids.
-Sadie Holmes, Erik Rasmussen, Lyn Demaret and Jake Holmes.
To Mary Ellen Thome:
Happy Mother's Day to a mom who almost always gets my nerdy references and who loves her grandkids as much as she loved me.-Jarred Lyman
Margo Tucker: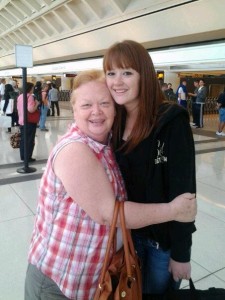 My mom means grace, class, strength, courage, love, friendship and so much more.
No matter what has happened in our lives, she has always stayed a beacon of light for our family.
She never complains and no matter what any of us does, she is always our number one fan and supporter.
There isn't a single thing that I do in this world without having my mom's voice always
in the back of my head helping to guide me through and I couldn't be more thankful for her.
Whenever I feel like things are starting to get out of control, I always know that I can come back together by talking to my mom
or hugging my mom. I love you, Mother Tucker! – Sandra Tucker
Judy Mills: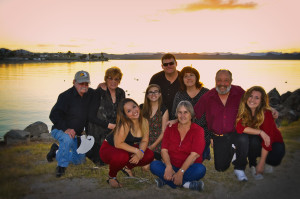 My mother, Judy Miller, is AMAZING. I know she's not told this enough. She is the rock that has made our whole family what it is today. I'm proud to say she is MY mother. Happy Mother's Day! We love you. -Teliza Washington
Jackie Washington:
I'm happy to say I have a WONDERFUL mother-n-law that means the world to us all. As she would say "I couldn't of hand picked a better n-law to have." Happy Mother's Day! We love you very much. -Teliza Washington
Dolly Goldman:
Happy Mother's Day, Mom!! Although I rarely get to see you, I know that God's plan was for you to be in Havasu, fostering relationships with every one you meet! You are so selfless and humble! You have blessed so many kids lives, including my own, and I love you very much!! XOXO!! Val:)
Joylnn Case: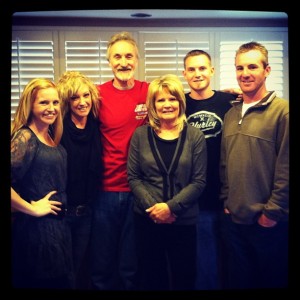 We would like to wish our Mom, Jolynn a Happy Mothers day! She is a one of a kind Mom who has always been dedicated to all four of her children. She has been there for us through every up and down in our lives, we are grateful for her love,compassion and dedication through the years. Not only is Jolynn a wonderful mother but she has continued that same dedication and love to her eight grandchildren as well.
Mom we love you and would be lost without you!!!! Happy Mothers Day!!!!!!
Love, Jamie,Timmy, Jodie and Tommy
Roseanne Caracciolo:
Happy mothers day to my one and only mother Roseanne Caracciolo! You have always loved and supported me through the good and the bad.I think you are the best mom, grandma and woman I know! You've taught me how to be strong, independent, responsible and because of you I am the woman I am today..love you always, your only daughter Andria Marie.
Patty Danielson:
Happy Mother's Day to my favorite mom on the planet! Thank you for all the time and effort for the time you invested in Scottie and I.
We love you! -JP
Lisa Jancleas
Happy Mother's Day to the best mom and friend I could ever ask for. You've been there for me more than I've been there for myself. You are the strongest woman I know and I hope to take after you when I'm a mom! You'd give the clothes off your back to a stranger just to see someone happy, I hope today is everything you deserve and more. I love you! -Ashley, Cat, Amber and Richie
Happy Mother's Day to you all, near and far, from all of us at RiverScene Magazine!
[td_smart_list_end]