Jarrod Lyman:
"I graduated Lake Havasu High School in 1998. I went to Northern Arizona University for two years studying broadcast journalism. After those two years I took advantage of an opportunity to work in the field I was studying and was able to come back to Havasu to be with my girlfriend, Cindy, whom I married.
I worked in radio as a reporter and anchor for a few years before taking a job with the Lake Havasu City Convention and Visitors Bureau. There I worked to generate publicity for the city, attract crews to film commercials and movies there, and bring in tourist dollars.
After four years Cindy and our daughter Kaylee and I moved to central California, just outside of Yosemite. I did similar work there promoting the region as a tourist destination. Our family grew by one more while there, as we had our son Collin.
Last year I took an opportunity to continue working in PR for the tourism world in Oregon's Mt. Hood Territory. I oversee local media relations and social media for the region, and have enjoyed being at the forefront of new marketing technologies. I've loved Oregon since first visiting in 2005 for work, and we are enjoying exploring our new home.
"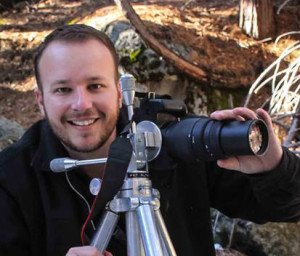 David Ade:
David Ade moved to Lake Havasu with his parents when he was 13 year old in September,1968. He loved growing up in Lake Havasu in the early years before there were any grocery stores or the London Bridge.
Ade went to Smoketree Elementary,the Junior High School during his eighth grade year and became a freshman at Lake Havasu High school when it opened in 1969. He was a member of the class of 1973, the first graduating class of Havasu High that went all for 4 years. Ade played in the very first Golden Shovel Football game as a freshman under Coach Barnes and scored a touchdown in that game. After High school he became an electrician he met Toni Trembley in 1976 and were married in 1978 (have been married for 36 years).
Ade and his wife moved to Las Vegas area in 1988. He received his Master Electricians Certification in 1996, and worked for the largest non-union electrical company in Las Vegas as a manager.
He moved back to Lake Havasu in 2007 and went to work for his friend Greg Esmay of Esmay Electric. Ade was impressed with the idea of Solar electric. After investigating it further, he brought the idea to Esmay and they had a chance to go to a solar convention in Las Vegas. At that point helped Esmay add solar to his electrical business. Ade spent several months training in San Diego and Los Angeles and earned all the certifications for solar and has since earned a Master Certification in Solar from Sunpower.