By Becky Maxedon
Bridgewater Channel is the site of exciting boat races through Sunday.
The 20th Annual Remote Control Boat Racing event is taking over. The race has been called one of the biggest in the country, with boats reaching speeds from 60-90 mph.
Jim Sculati is a member of the London Bridge Model Boat club.
"We've been in existence since 1993-94 and we're the first race of the year here," Sculati said.
He said there are more than 200 entries this year.
Sculati has been RC racing for nearly 40 years. "We were just fooling around. I lived in Los Angeles and we had a pond there. We started with electric boats and changed to gas boats," he said.
Gas boats are raced at the Lake Havasu event.
Racers from across the Southwest flock to the race each year. One racer from Scottsdale, said he's been RC racing for about 20 years. An example of the sport's entusiasts, he has six boats and races in four classes.
"There are about a billion classes, but it's just too much information," he said.
The Lake Havasu event kicks off the District 19 racing season that runs through October. The region includes Southern Utah, Nevada, California, Arizona and New Mexico. Racing occurs throughout the district through October.
Racing continues  Sunday, from 8 a.m. to 5 p.m.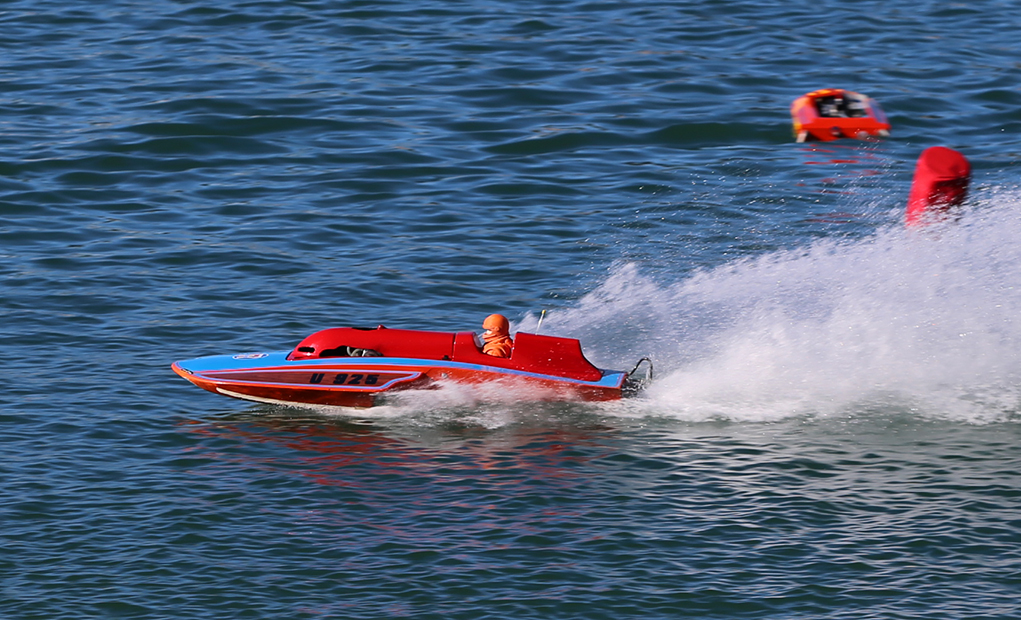 Jillian Danielson/RiverScene