2017 Havasu Balloon Photo Gallery
For Sale, Available Now – Over 150 Photographs –
In January we had a fantastic event that brought many balloons into the skies over Lake Havasu City, Arizona. This photo gallery is a culmination of the efforts of many RiverScene photographers working to cover the event around town. We are starting something new and providing all our photographs for you to view, purchase and enjoy.
Photos provided by Jillian Danielson, Rick Powell, Ken Gallagher, and Nathan Adler.
[button color="" size="" type="round" target="_blank" link="http://photos.riverscenemagazine.com/"]Photo Gallery Sale[/button]
Click on the above button or the URL link below to see our entire photo gallery. Over 150 photos are provided for you to view. You can mark your favorite photographs and share them over social media too.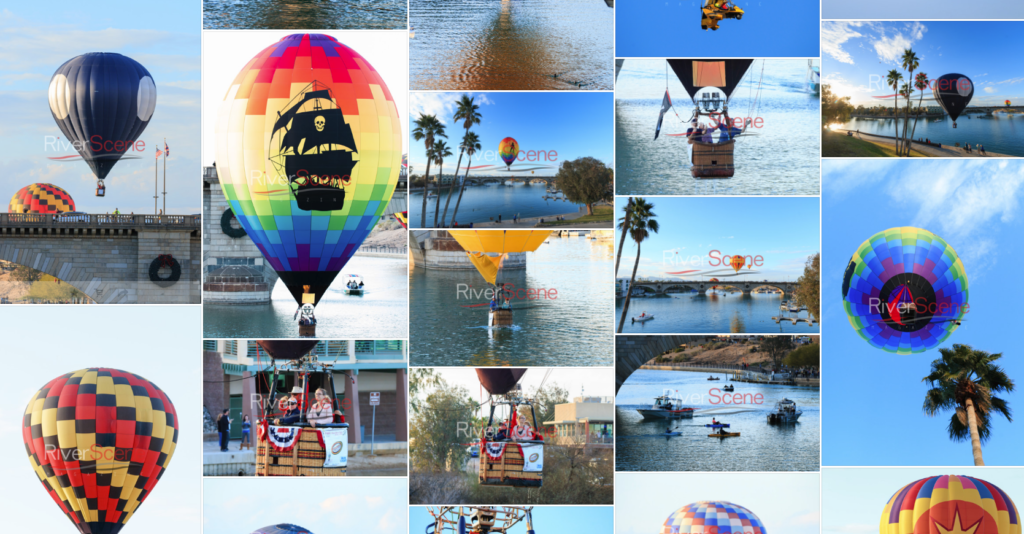 What is included in this photo gallery?
You can purchase photo prints, wall art (framed canvas), and digital downloads. Photos are for personal use only. All Rights Reserved. Digital downloads are for non-commercial and non-resale purposes.
To see more of our event photo galleries, please click this link. http://photos.riverscenemagazine.com/