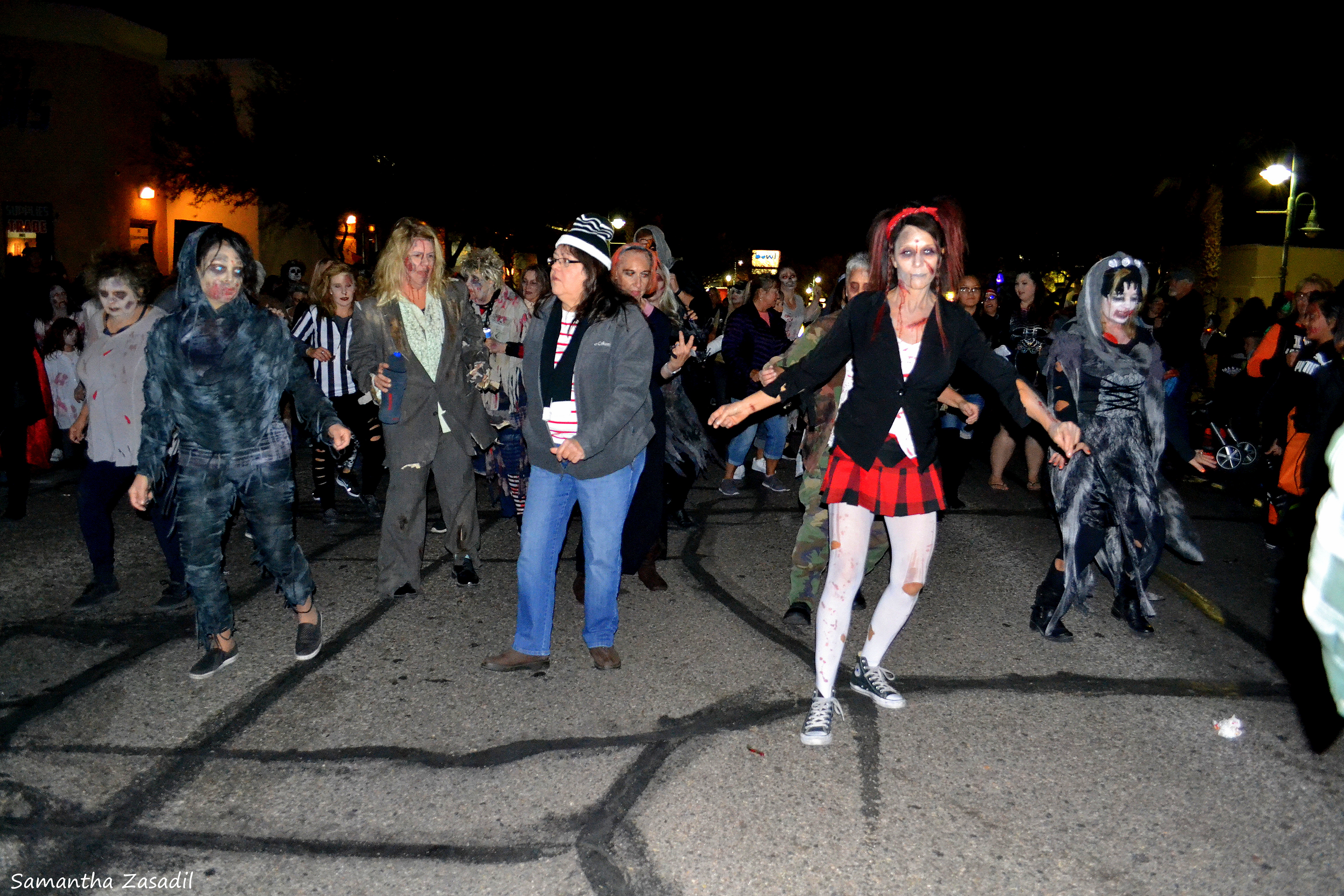 Events
By Nicole Matheson As Lake Havasu City prepares for Halloween, a group of locals come together in order to fulfill a more than 10-year-old tradition. Every year on Halloween, dancers of all skill levels join together and perform Michael Jackson's hit song, "Thriller". This year the effort is l...
Read More
---
Community News
By Samantha Zasadil/RiverScene Magazine Sandy Hickox and her team of  Zombie dancers practice for the Zombie Pub Crawl at Titan Gym. The Zombie Pub Crawl will be held Oct. 19, and Halloween Fright Night, will be held Oct. 31 on McCulloch Blvd. Downtown District. The dancers will be performing bo...
Read More
---
Community News
There are a few ingredients that have become tradition in Lake Havasu City. One of those traditions is the performance of the "Thriller" dance on Fright Night on Halloween on McCulloch Boulevard. Well, dancers should dust off their dancin' shoes and get ready for three opportunities to have some ...
Read More
---