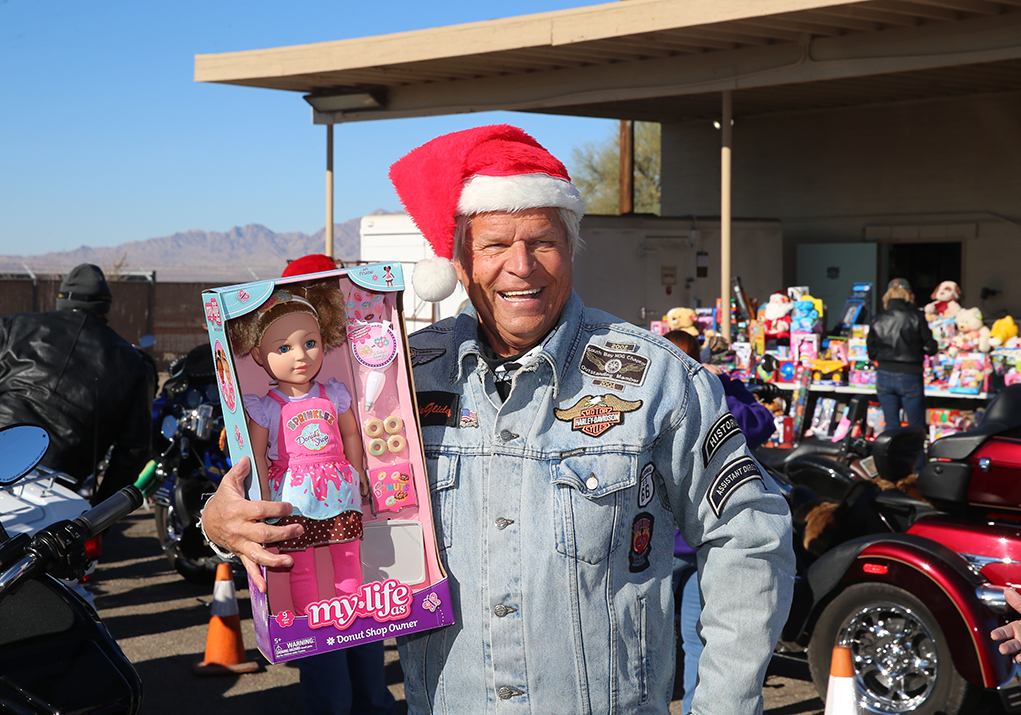 Community News
The 37th Annual River Riders Toy Run was a little bit different this year. The Toy Run became a Toy Drop-Off at the Lake Havasu Community Health Foundation Food Bank. The riders carrying everything from stuffed animals to skateboards strapped to their motorcycles rode to the Food Bank and dropped...
Read More
---
Events
By Becky Maxedon If anyone thought the worldwide COVID-19 pandemic was going to stop the 37th Annual River Riders Toy Run, they thought wrong. The event billed as the oldest and largest club-sponsored toy run on the Colorado River will not let the children of Lake Havasu City down. With a few ...
Read More
---
Events
The 36th Annual Toy Run was held Sunday afternoon on McCulloch Blvd. The run started at the Sundance Saloon on the Parker Strip and ended up at the Downtown District in Lake Havasu on McCulloch Blvd. Here are photos from the event. [caption id="attachment_37081" align="alignnone" width="640"] ...
Read More
---