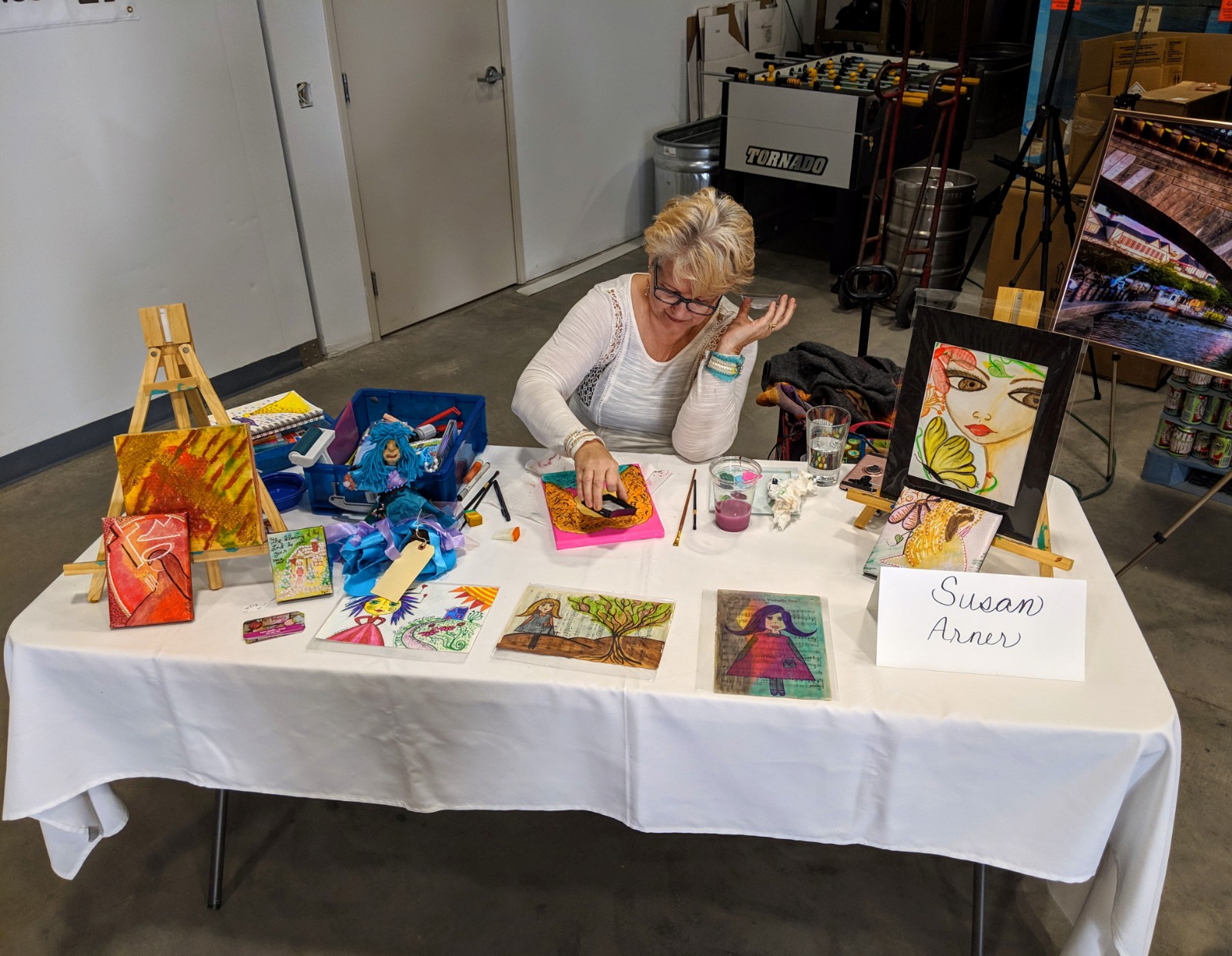 Art
By Grace Usher Focus on Art at Mudshark (F.O.A.M) happened Saturday afternoon in Lake Havasu City at the newly established Mudshark Public House off Aviation Drive . The event was organized by local artist Pam Reinke to raise funds for Havasu Area Public Art. The inaugural event had more than...
Read More
---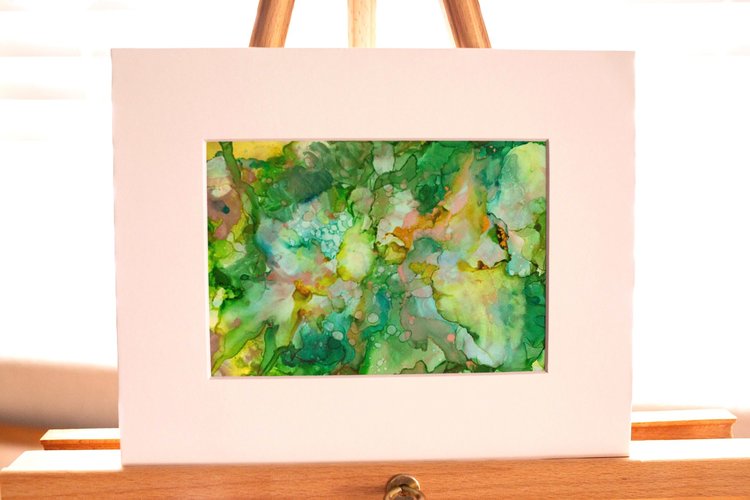 Art
By Grace Usher Creative Comrades and SN Studios has partnered with Allied Arts Council and Only Orchids to host the inaugural Draw-A-Thon today. The event will be at F-106 Coworking Space, 1100 London Bridge Road, from 4-9 p.m. All funds raised from the event will benefit the five art educatio...
Read More
---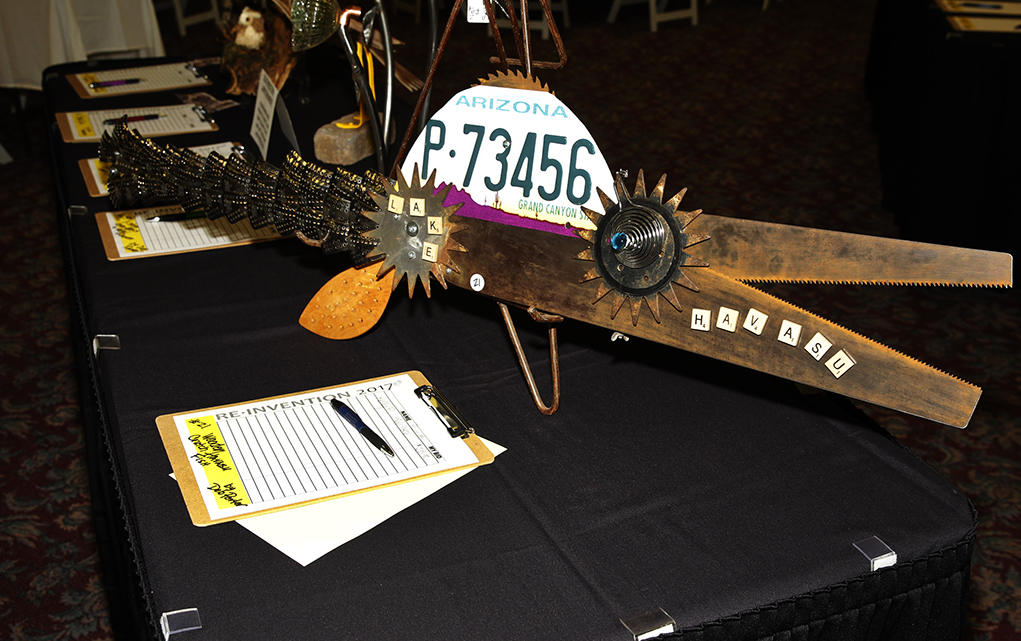 Art, Entertainment
Artists from throughout Lake Havasu turned trash into treasure Saturday for Hospice of Havasu's Reinvention 2017. The event is in its fourth year and was held at the Nautical Inn. 22 ambassadors were on hand to help with the event that hosted 95 artist's reinvention pieces. The three sponsors of ...
Read More
---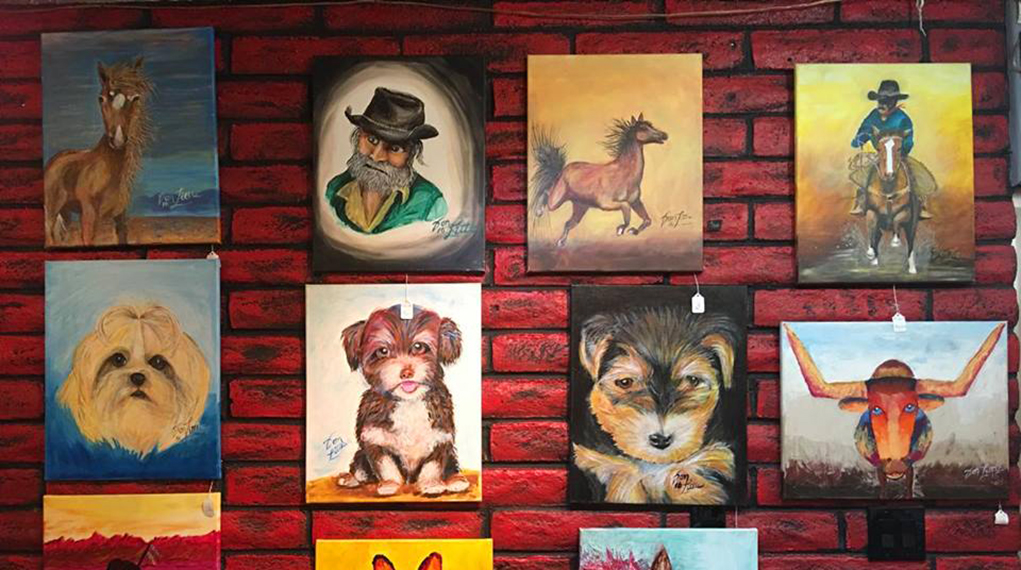 Art, Entertainment
Allied Arts Council of Lake Havasu City will sponsor "Art Happens Here," a tour of Havasu art studios and galleries Feb. 25. The event, in its third year, has grown to include more than 40 artists. The tour features artists working in their studios. There will be works in progress and demo...
Read More
---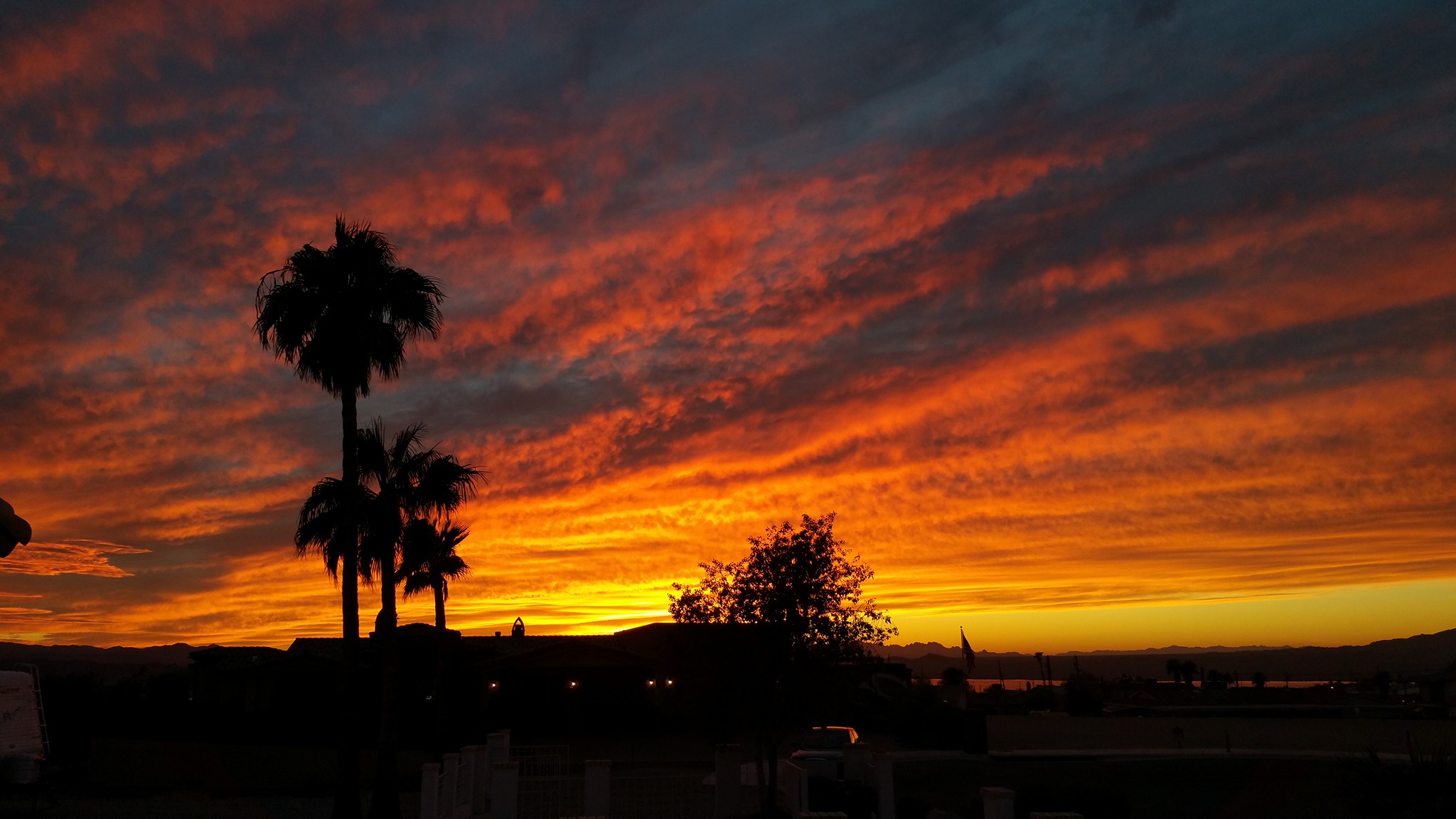 Art, Entertainment
Lake Havasu skies were filled with orange, red, and yellow fall colors during Wednesday night's sunset. Thank you to all who submitted your gorgeous sunset photos to this week's Fan Photo Gallery. [gallery td_select_gallery_slide="slide" ids="14223,14229,14252,14253,14254,14255,14256,14257...
Read More
---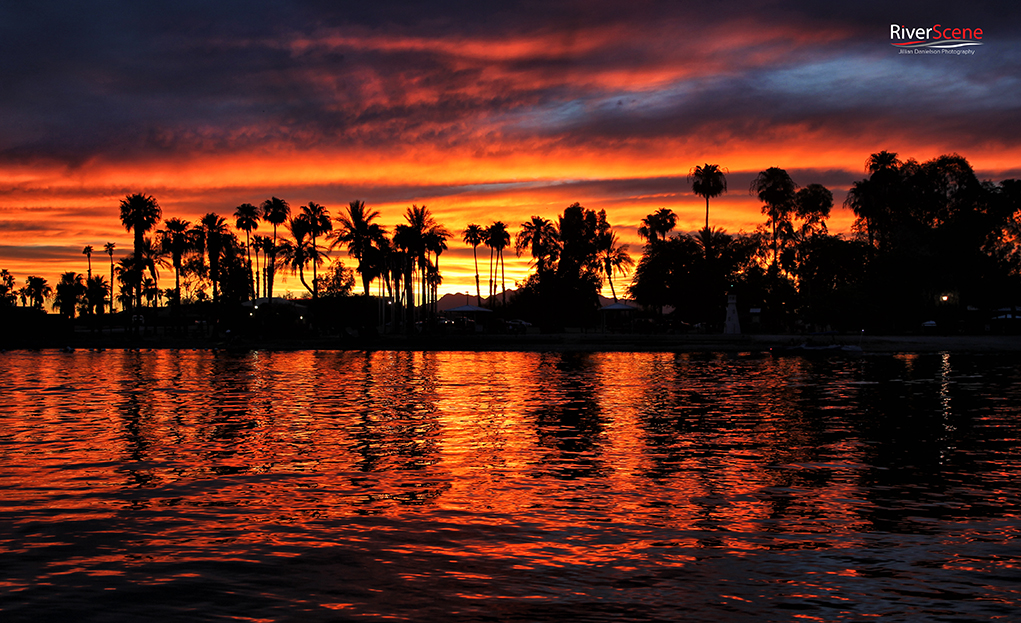 Art, Media, Pictures
Lake Havasu has some pretty amazing sunsets during the Monsoon. Viewers from around Havasu submitted photos from the 7/11/15 sunset and we placed them in this photo gallery for all to enjoy. [gallery td_select_gallery_slide="slide" ids="4368,4369,4366,4365,4370,4367,4364,4363,4362,4361,4360,4359,...
Read More
---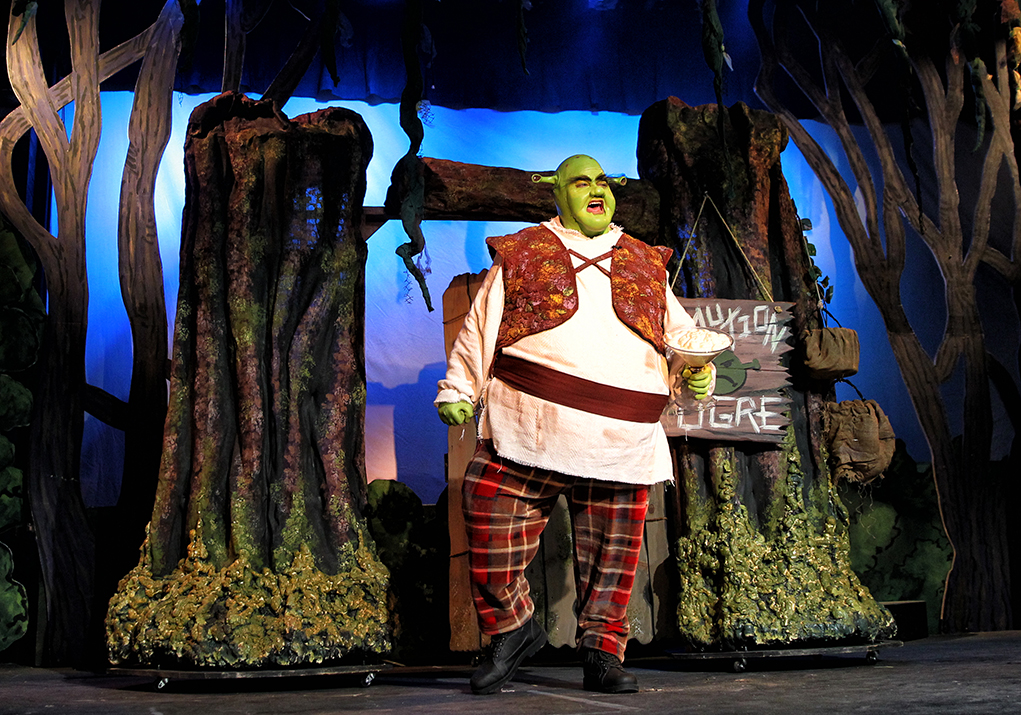 Art, Entertainment, Music
Shrek the Musical! Direct from the Grace Arts Live and larger than life! Based on the award-winning DreamWorks animation film, SHREK THE MUSICAL is this year's must-see show for all the family. Directed and produced by Grace Ann Etcheberria-Jacobs supported by musical director Sean Tamburrino a...
Read More
---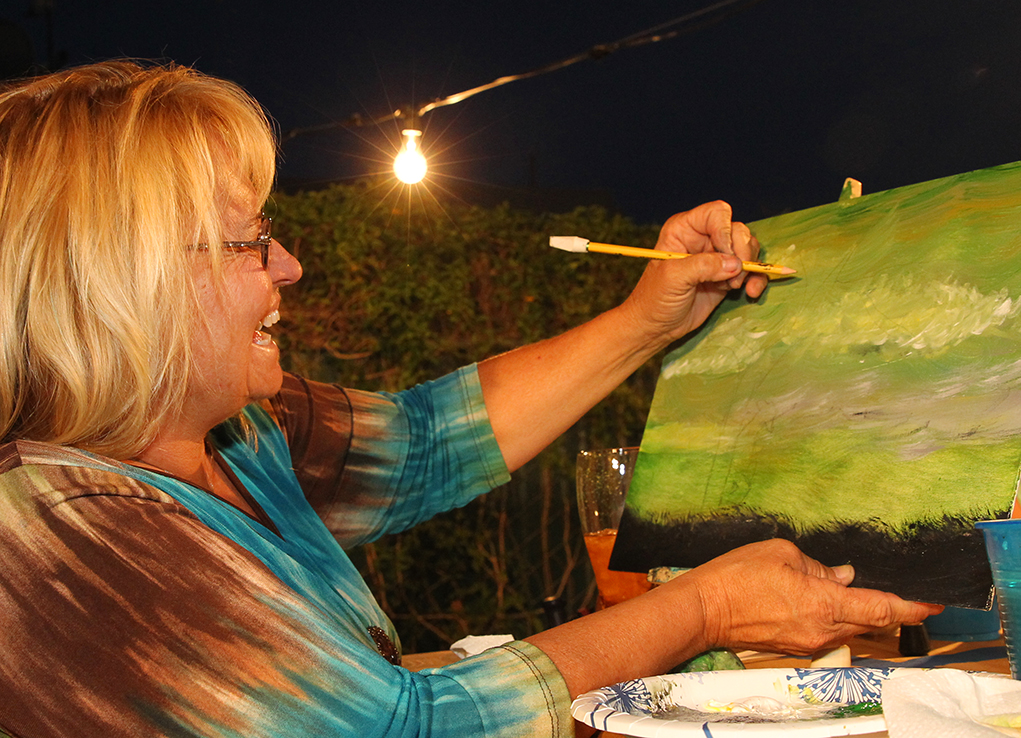 Art, Story
A chance to enjoy some new art skills while doing something good for the community at the same time is possible thanks to art classes offered for a small fee by the Arts of Lake Havasu organization. The organization hosts several art classes as well as a song-writing competition for anyone in t...
Read More
---
Art
Amber Vanderjagt sews baby shoes in her craft room. Jillian Danielson/Riverscene Fabrics, ribbons and a hefty sewing machine is all Lake Havasu resident Amber Vanderjagt needs to bring to life her quilts and baby shoes to sell online. Before Vanderjagt began selling her crafts, it all started ...
Read More
---