Come watch remote control aviation at its finest. Held at the Sterling Feild Complex of SARA Park, the Desert Hawks RC Club will be hosting the event. Planes featured are modeled after real-life military aircraft, true to scale. There will be ground display, an aerial show, and mock battles. &...
Read More
---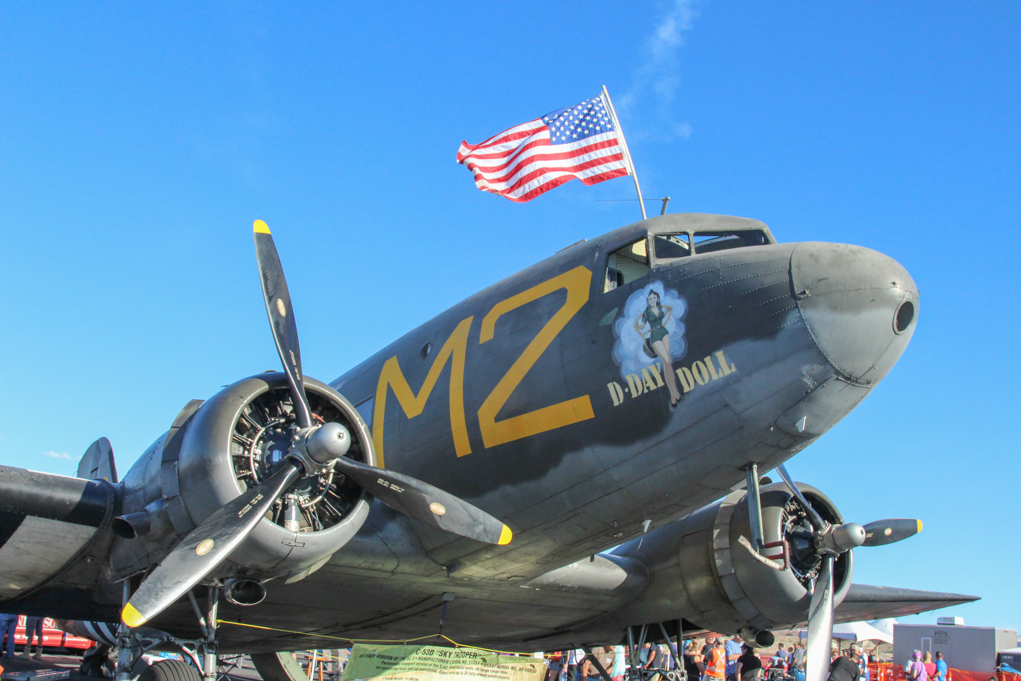 The Hangar 24 AirFest and 2nd Anniversary Celebration will take place at the Lake Havasu City Airport on Saturday, October 27th, 2018 to celebrate the second year of operation at the Lake Havasu Hangar 24 Brewery & Grill! Follow the link for more information https://www.hangar24airfest.com/...
Read More
---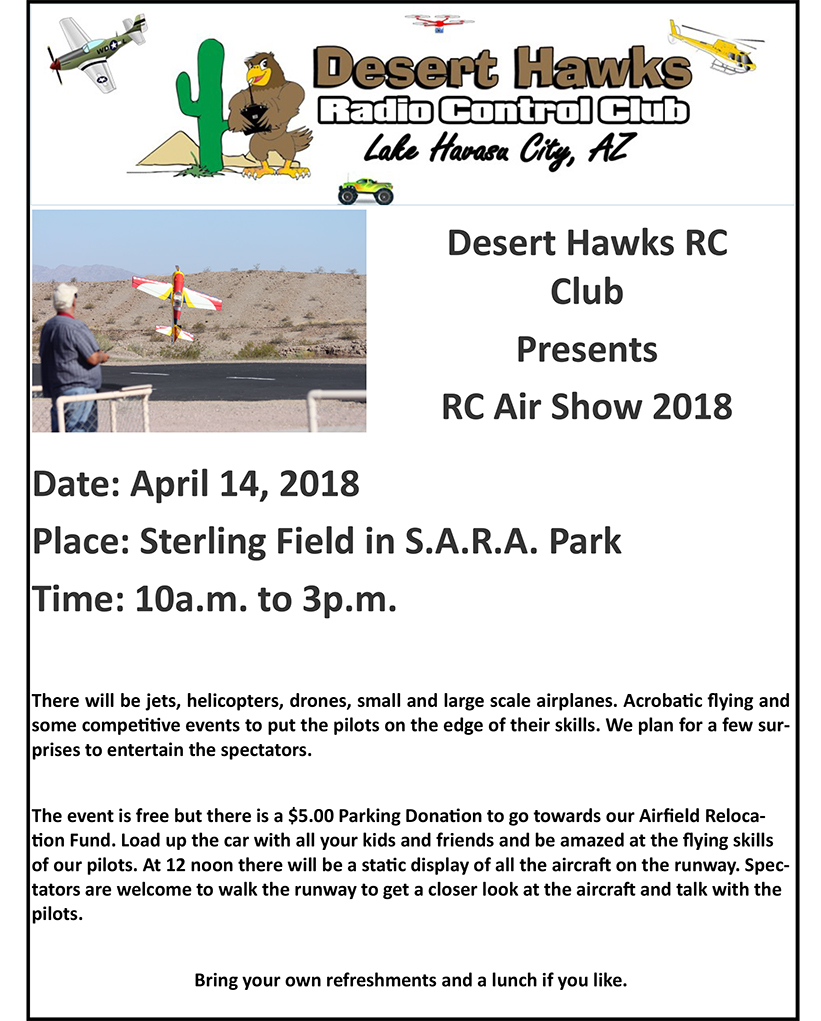 The Desert Hawks RC Club Air Show will be held on April 14, 2018 at Desert Hawks RC Field @ SARA Park from 10am-3pm. There will be drones, jets, small and large scale aircrafts. Event is free, but there will be a $5 parking donation. ...
Read More
---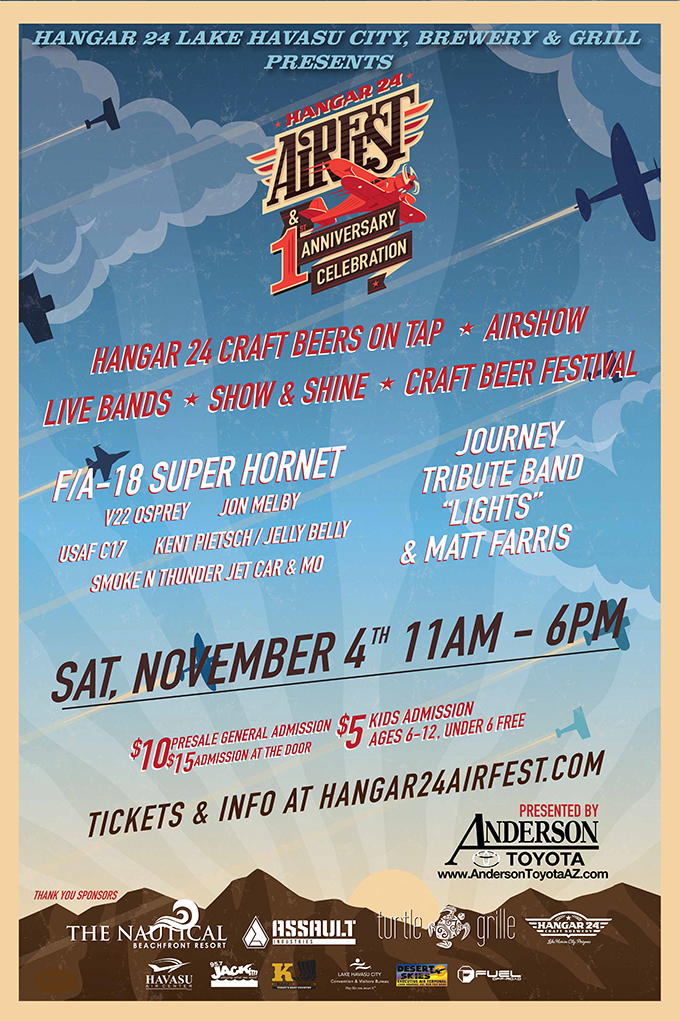 On Saturday, November 4, from 11am-6pm is the Hangar 24 Airfest. Hangar 24 is located at the Lake Havasu Municipal Airport. This event will feature Kent Pietch's Jelly Belly Dead Stick aerobatic act, Jon Melby in his Hangar 24 Pitts, Vicky Benzing in her Boeing Stearman, and Bill Braack in his ...
Read More
---