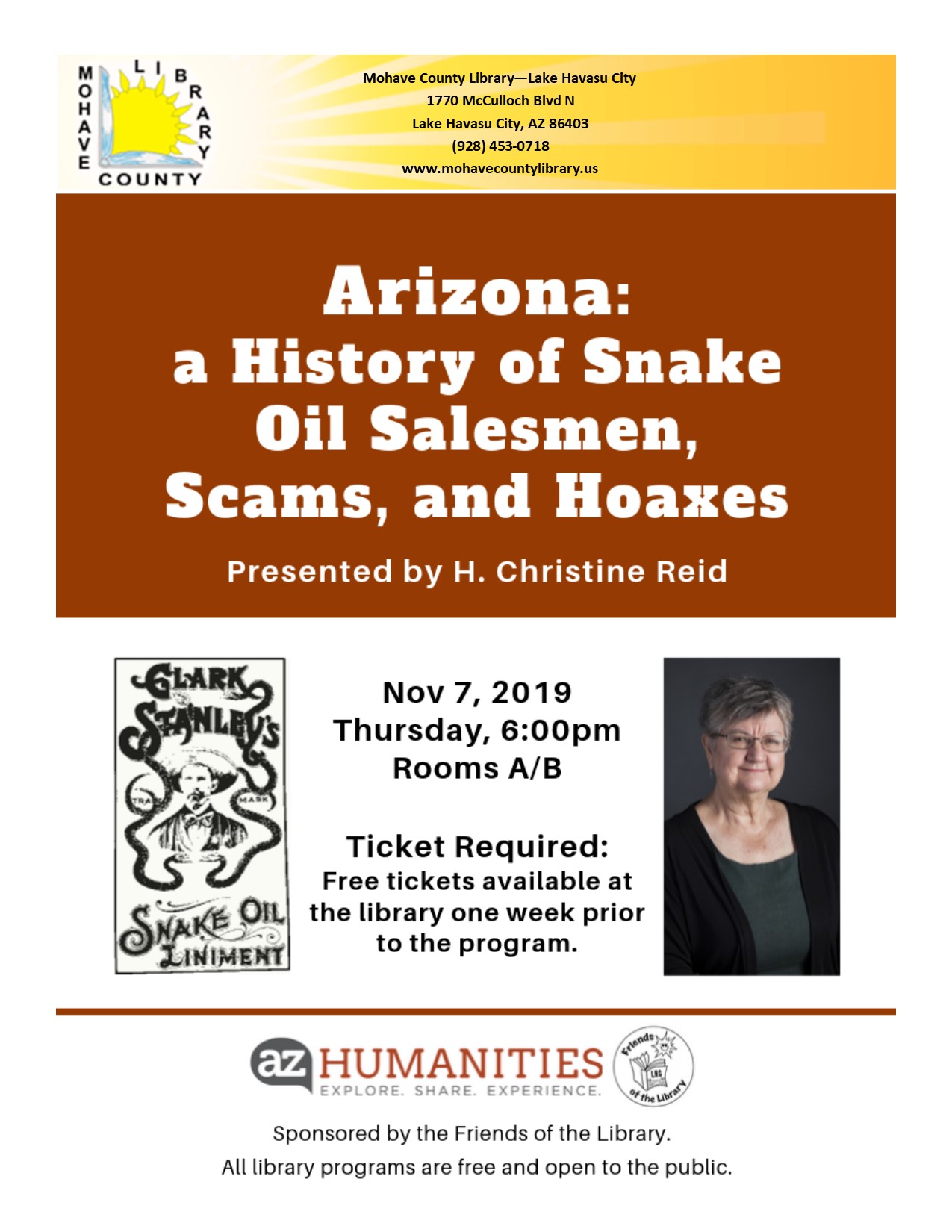 "Since the earliest days, Arizonans have been visited by entrepreneurs offering all kinds of get rich quick schemes. Using newspaper articles, quotes, photographs and ephemera, this program illustrates some of the most famous and some of the lesser known embarrassing scams and hoaxes that have found the gullible in Arizona." Presented by H. Christine Reid, a writer and researcher at the Pinal County Historical Society and Community Scholar for the ASU Osher Lifelong Learning Institute. (Excerpt taken from azhumanities.org/speakers)
Tickets Required:
Free tickets available at the library one week prior to the program. Tickets will not be available after 3:30pm on the day of the program.
– One ticket per family member
– Ticket must be presented upon entry
– First come, first served
Ticket holders must be seated by 5:45pm on the day of the program. At that time, all empty seats will be given away. Saved seats are not allowed. You are responsible for your ticket. Lost tickets cannot be replaced.
Sponsored by the Friends of the Library.
All library programs are free and open to the public.
Details
Date:
November 07, 2019
Time:
06:00 pm - 08:00 pm
Event Categories: