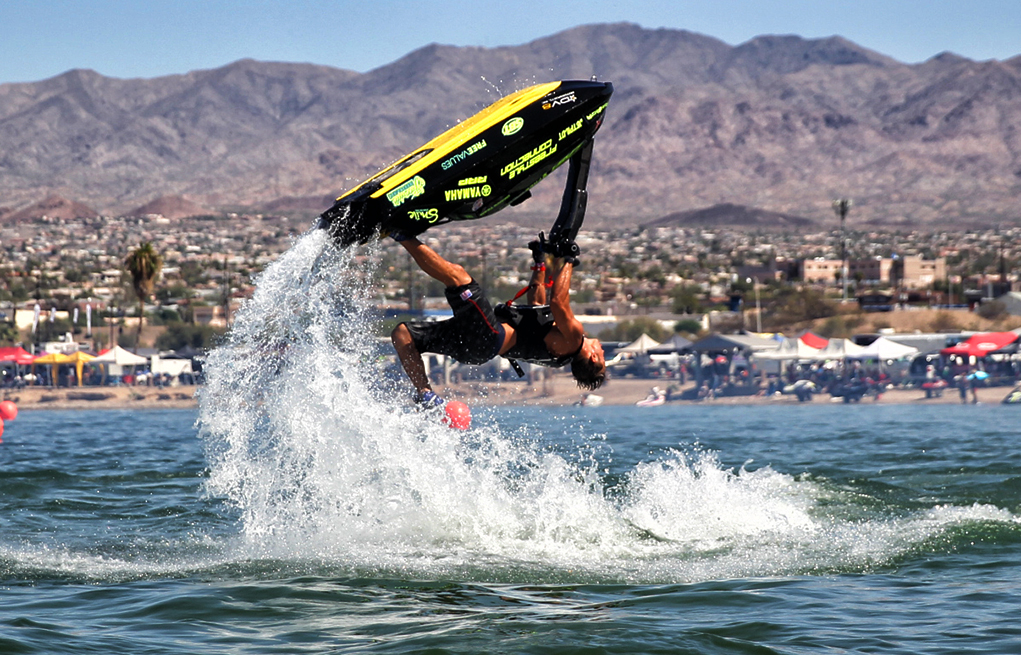 The 2020 VP Fuels IJSBA World Finals will be taking place at Crazy Horse Campgrounds in Lake Havasu City Oct. 7-11.
This will be a scaled down event with competition being held Oct. 7-11.
Spectators will be allowed in the event with free admission, however, according to a press release, temperature checks will be taken at the gate and please remember to social distance.
There will be no freestyle event in the Bridgewater Channel this year. For more information on IJSBA World Finals, visit https://www.ijsba.com/ijsba-weekly-update-for-2020-vp-racing-fuels-world-finals/
Details
Date:
October 07, 2020
Time:
07:00 am - 06:00 pm
Event Categories: