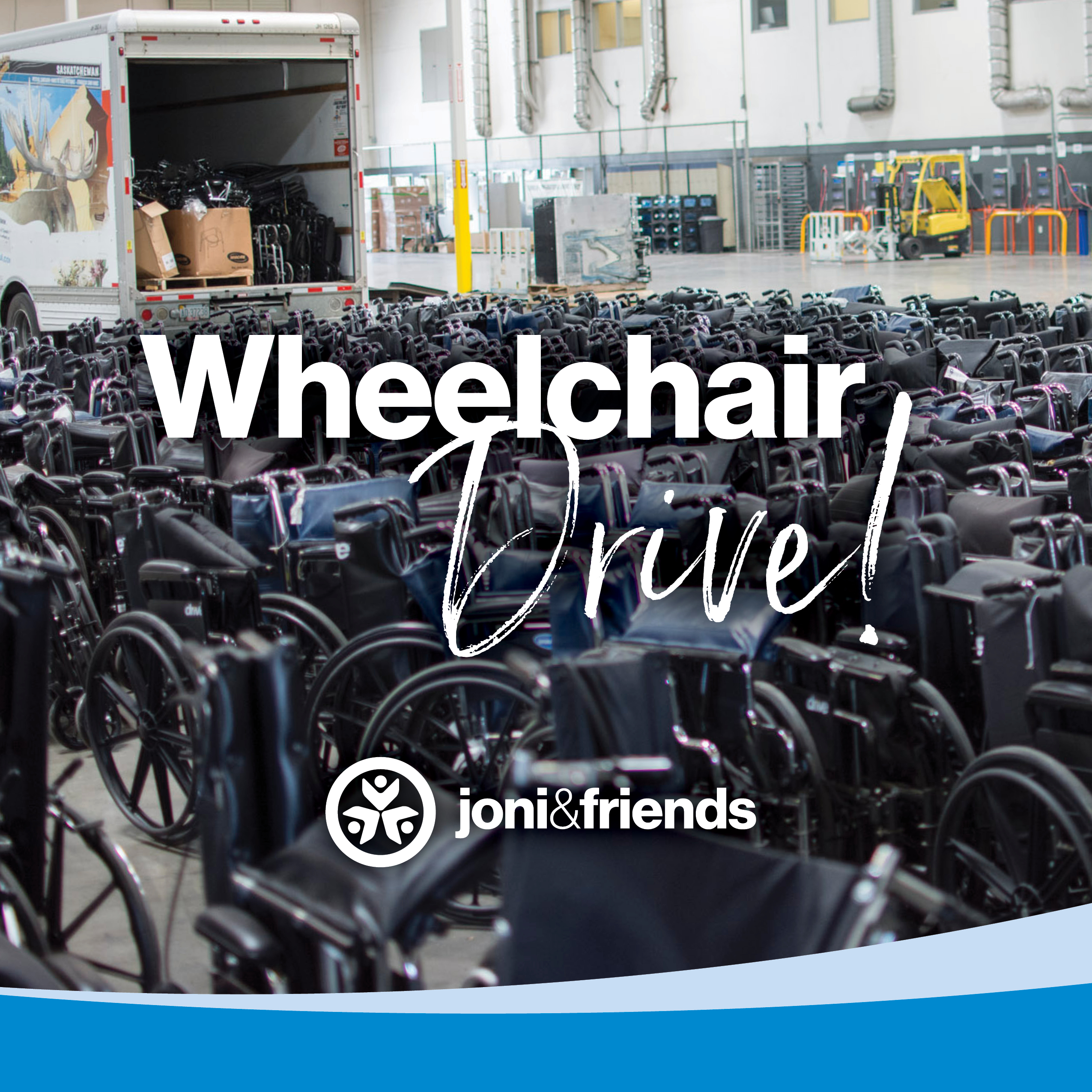 The Wheelchair Drive will be held on Saturday, December 7, 2019 from 10 am to 12 pm at Mt. Olive Lutheran Church. Acceptable donations include:
• Manual wheelchairs, all types and sizes (no power wheelchairs)
• Aluminum walkers, crutches, and canes (no wooden)
• Wheelchair footrests
• Other wheelchair parts and trays
• Wheelchair seat cushions
• New crutch and armpit pads, hand grips, and foot tips
Each year, an estimated 75,000 wheelchairs are thrown away in the United States, while 20 million people worldwide desperately need a wheelchair. You can make a difference by providing the gift of mobility to disabled people in less resourced countries. Wheels for the World, a ministry of Joni and Friends, provides a free wheelchair, along with the Gospel of Jesus Christ to children and adults affected by disability.
Milemarkers Therapy and Mt. Olive Lutheran Church have partnered together for a Wheelchair Drive on behalf of Wheels for the World on Saturday, December 7, 2019 from 10 am to 12 pm at Mt. Olive Lutheran Church. They will collect manual, adult and pediatric wheelchairs and wheelchair footrests.
All wheelchairs collected will be transported to Wheels for the World Restoration Center located at the Arizona State Prison-Kingman where inmates restore the wheelchairs to like-new condition. The wheelchairs are then shipped to less resourced countries around the world. Teams made up of volunteer physical therapists and wheelchair mechanics, then fit each wheelchair to an individual and provide training in the wheelchair's maintenance. Team members also present each individual with a Bible and the Gospel message. The gift of mobility and the hope of salvation will change the lives of these individuals and their families forever.
Tax deductible receipts will be provided.
Details
Date:
December 07, 2019
Time:
10:00 am - 12:00 pm
Event Categories:
To Date:
December 07, 2019
Organizer:
Catie Sondrol
Phone:
928-208-6036
Email: