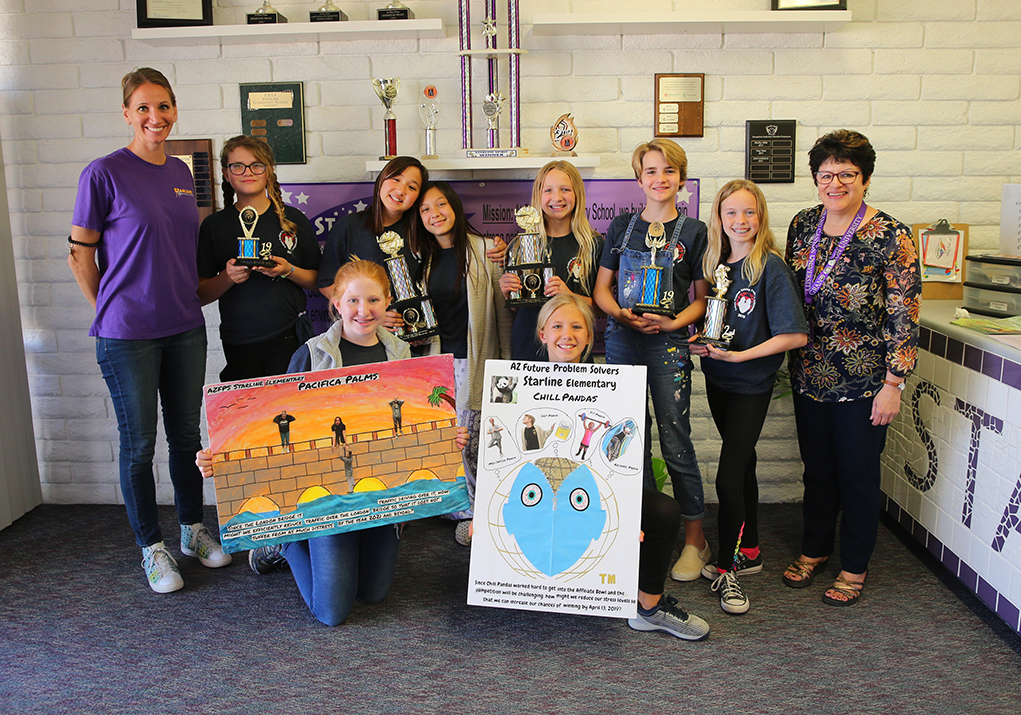 School Articles
By Jayne Hanson Four of Starline Elementary School's brightest students are set to advance to a national competition after prevailing over at least 10 other Arizona teams during a recent state competition at Arizona State University's Tempe campus. "It was really cool for a first-year co...
Read More
---
School Articles, Spotlight, Teacher
By Jayne Hanson Starline Elementary School teacher Bridget Hagest, of Lake Havasu City, has a knack for teaching that extends beyond the ho-hum standard to nurture critical thinking and kindness when it comes to her 39 combination fifth- and sixth-grade gifted students. Hagest's latest ventu...
Read More
---