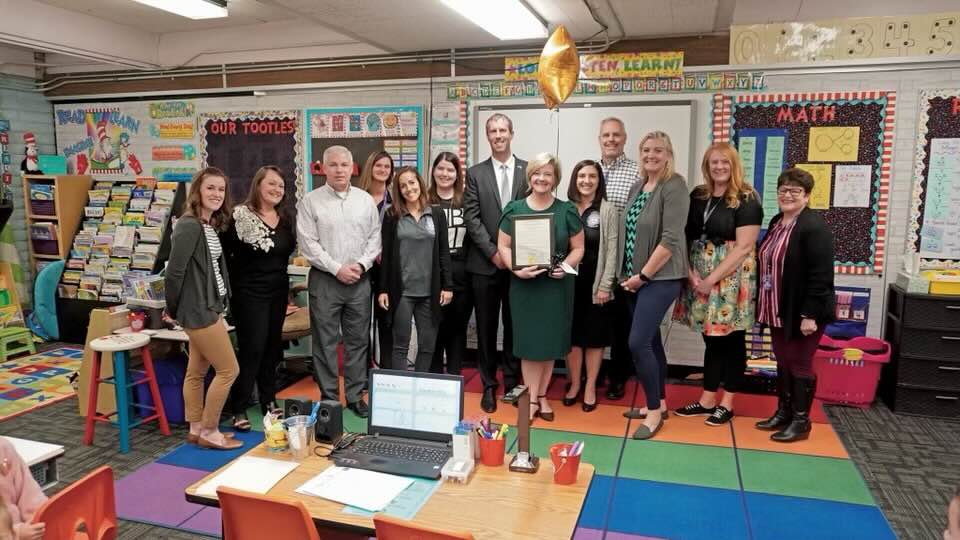 School Articles
Mayor Cal Sheehy declared Jan. 11, National Board Certified Teacher Day in honor of Christie Olsen, Lake Havasu City's first National Board Certified Teacher. Last December, five teachers successfully obtained or renewed their National Board Certification; Jamie Hammer, Third-Grade Teacher at J...
Read More
---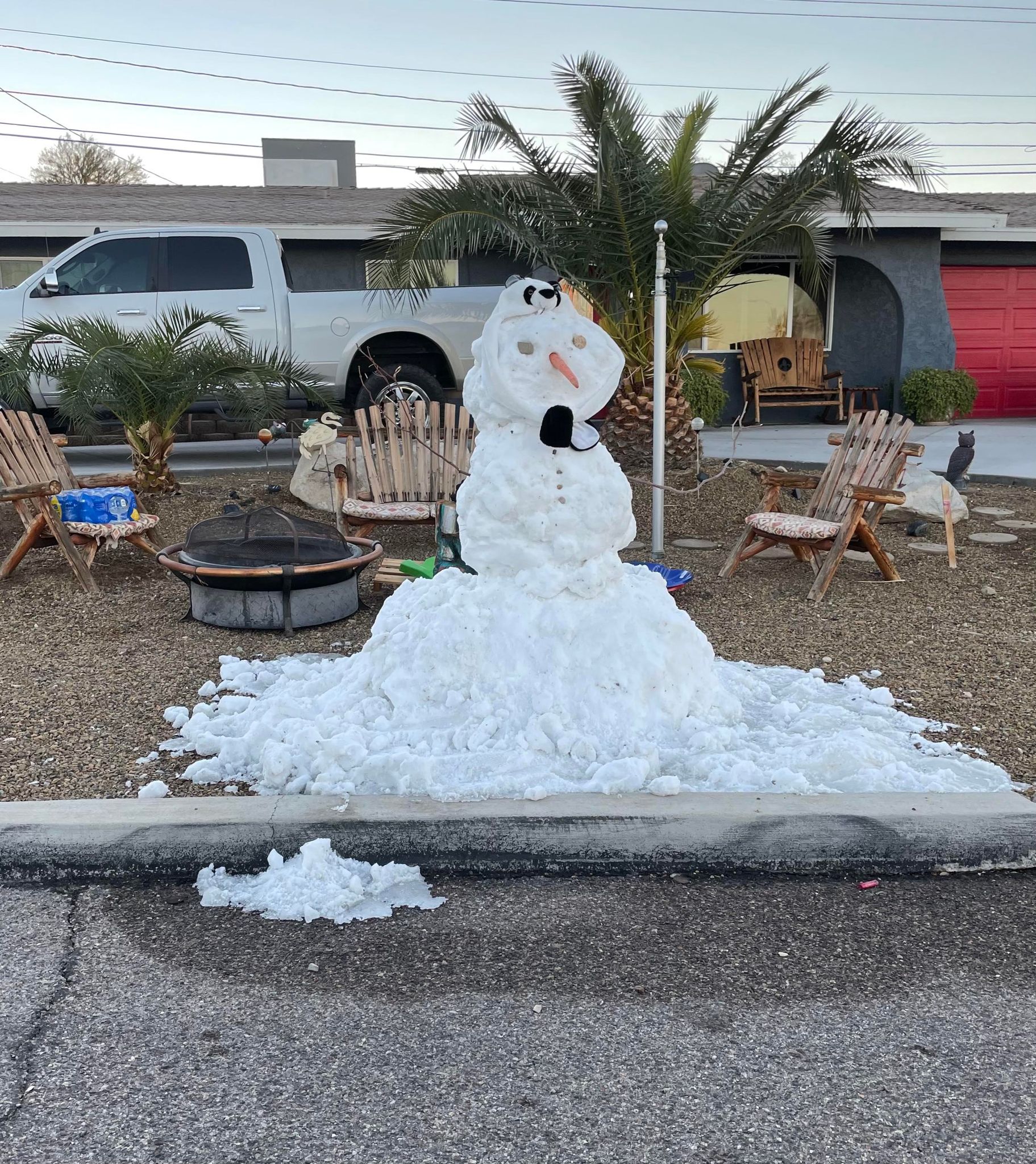 Community News
Robbie and Lerissa Britton along with Jenna and Bobby Britton,  Breylin Poole and Kharisa  Dermedy took a trip up to the Hualapai Mountains outside Kingman, to play in the snow. While they were there, the Brittons shoveled snow into the back of their truck, which took an hour while the kids wer...
Read More
---
Story
New Hope Calvary Church presented its live Drive-Through Nativity this weekend on London Bridge Road in Desert Hills. Volunteers portrayed this yearly tradition of telling the story of Jesus's birth. The scenes also include nimals such as sheep, goats, donkeys and a camel. [caption id="attachm...
Read More
---
Community News
The Lake Havasu Community Dinner was Friday night at the Aquatic Community Center to give anyone in Lake Havasu a chance to have a holiday dinner. Children recieved a present from Santa Claus and Lake Havasu City employees served a holiday dinner to the members of the community. Free photos were ...
Read More
---
Community News
Saturday morning, more than 20 Lake Havasu City Police Department officers and volunteers took kids to Walmart for the annual holiday "Shop with a Cop." Before the shopping spree, officers had hot cocoa and donuts with the children while asking them about school and what they want for Christmas a...
Read More
---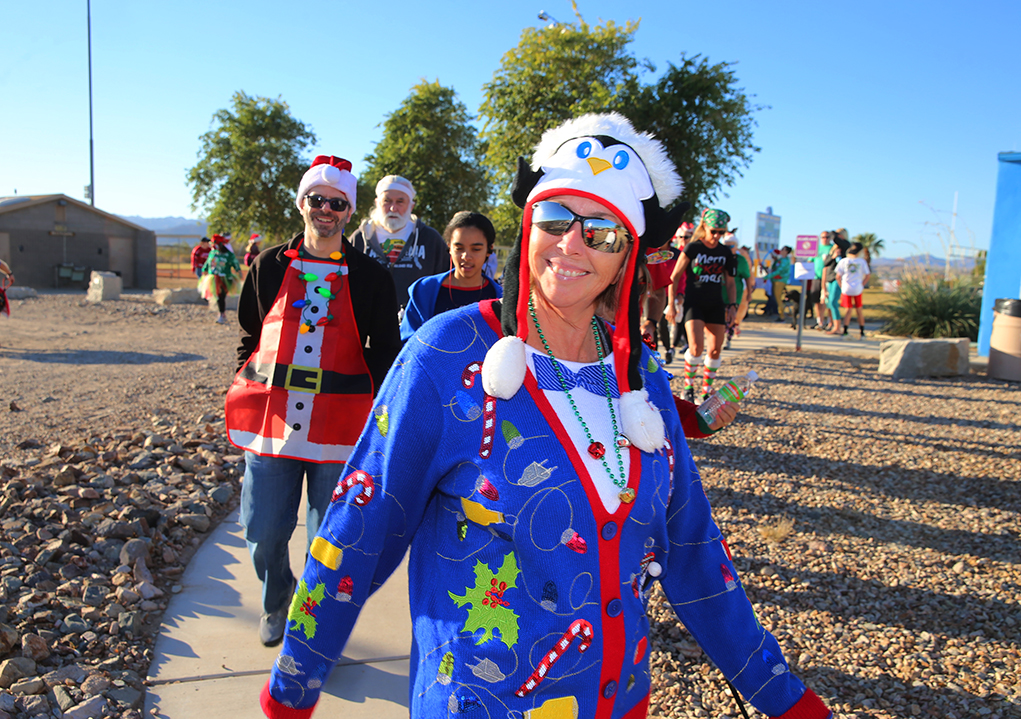 Community News
The Havasu Community Health Foundation hosted its annual Jingle Bell Walk and Fun Run Saturday morning. There were 93 walkers and they raised $1,453 for the Havasu Community Health Foundation. [caption id="attachment_48941" align="aligncenter" width="1021"] Jillian Danielson/RiverScene[/captio...
Read More
---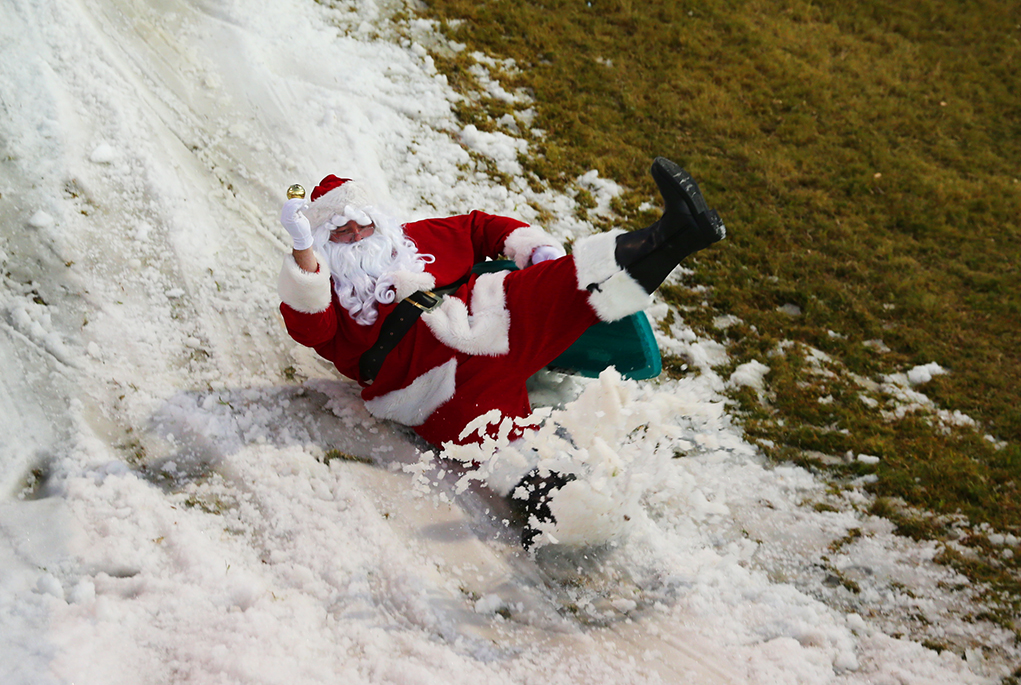 Coverage, Events
The children of Lake Havasu City got a little taste of what it must be like at the North Pole about this time of year when they got to sled with Santa Friday night at Rotary Community Park. Since it isn't normal for Lake Havasu City to experience snow - even in December - the snow was manufacture...
Read More
---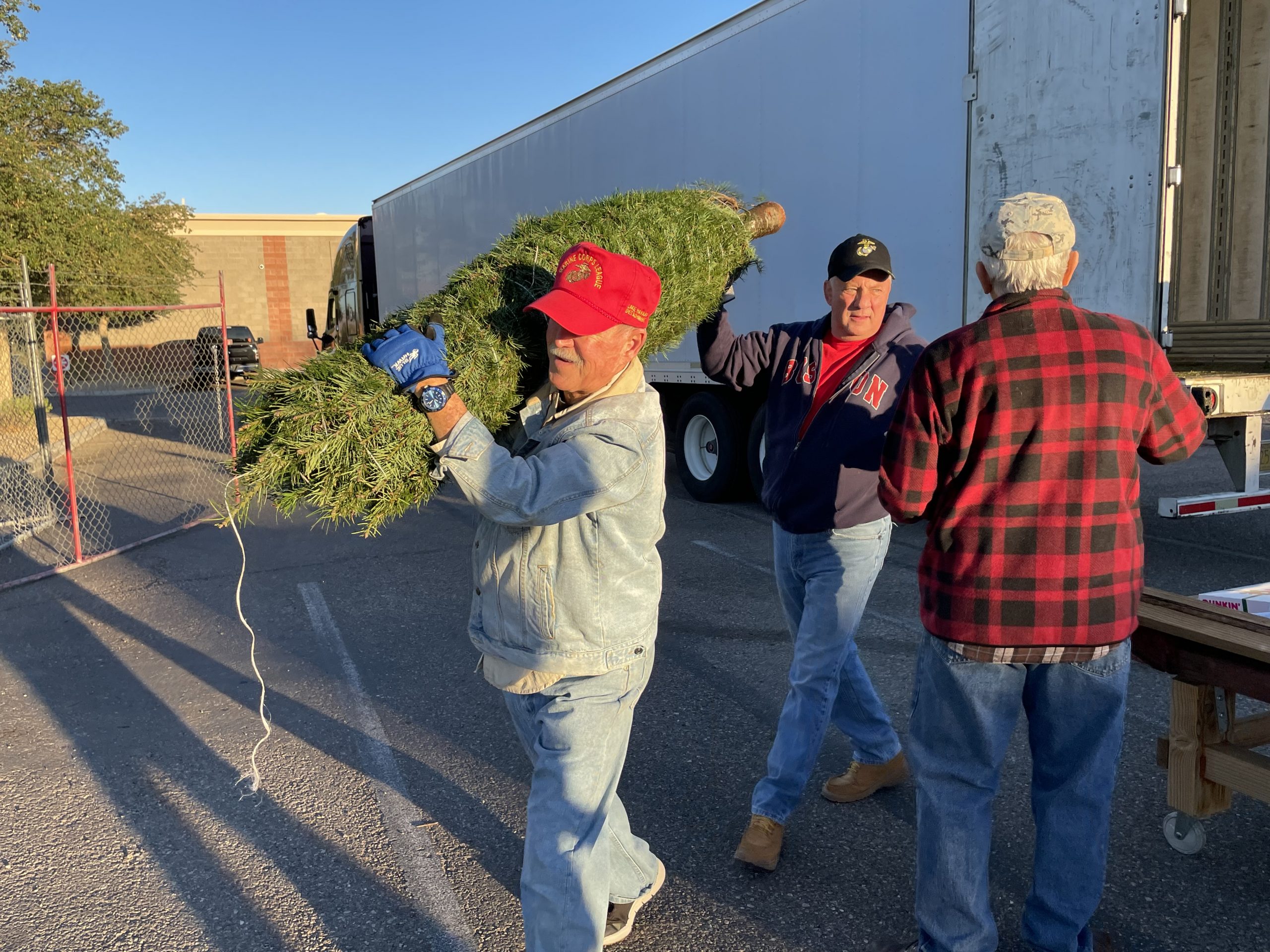 Community News
Each year just about this time, the Lake Havasu City Marine Corps League sets up shop at the corner of Mesquite and Lake Havasu avenues to offer fresh, live Christmas trees for sale to the community. The trees are available in the CVS Pharmacy parking lot from noon until 7 p.m., Monday through Fr...
Read More
---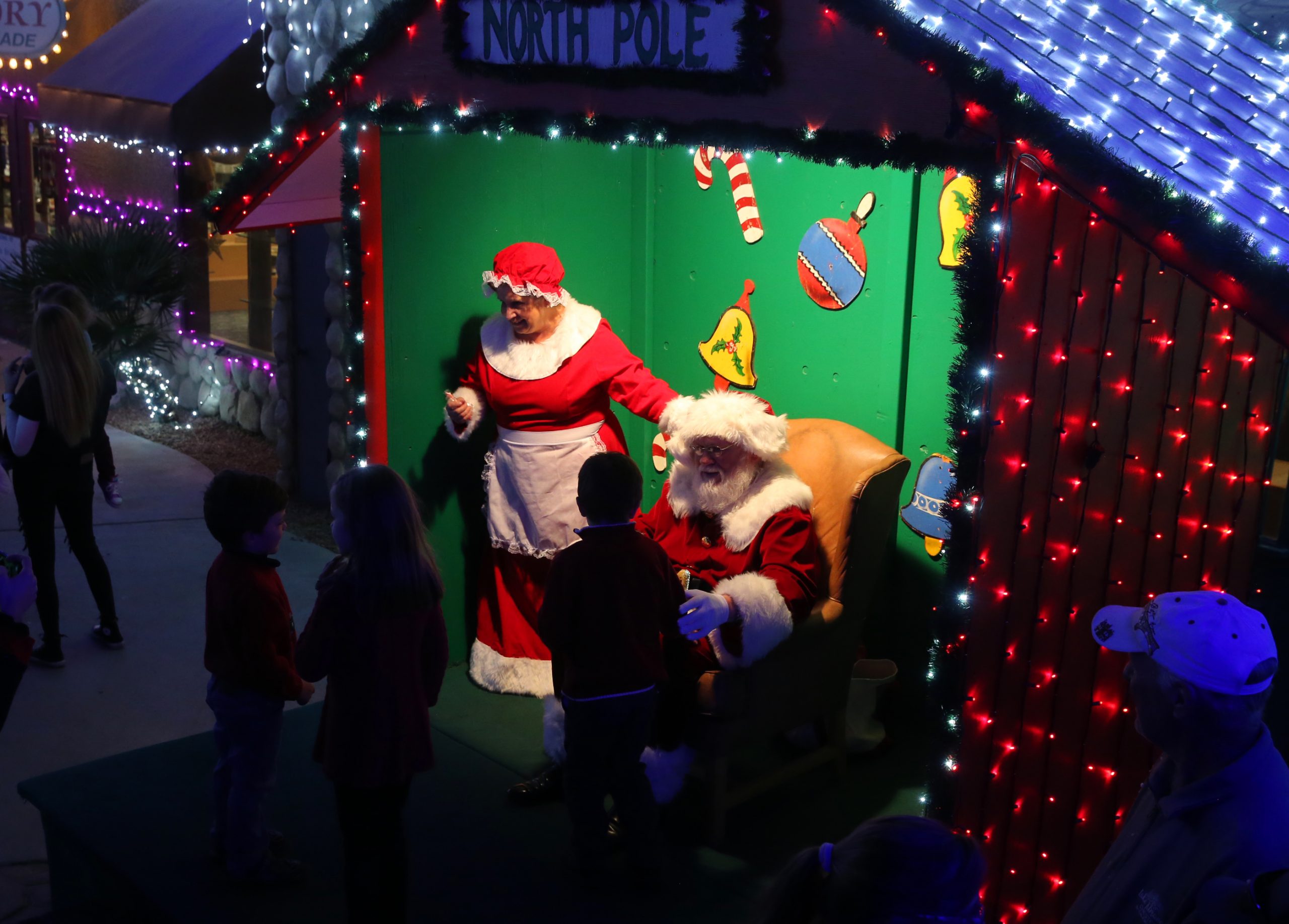 Story
Aaron Miller won the annual Swim Across The Bridgewater Channel Friday evening in Lake Havasu City. As the winner, Miller had the honor of fkuooubg the switch to turn on the Festival of Lights in the English Village. Santa made an appearance to listen to children's wish lists. This year, the L...
Read More
---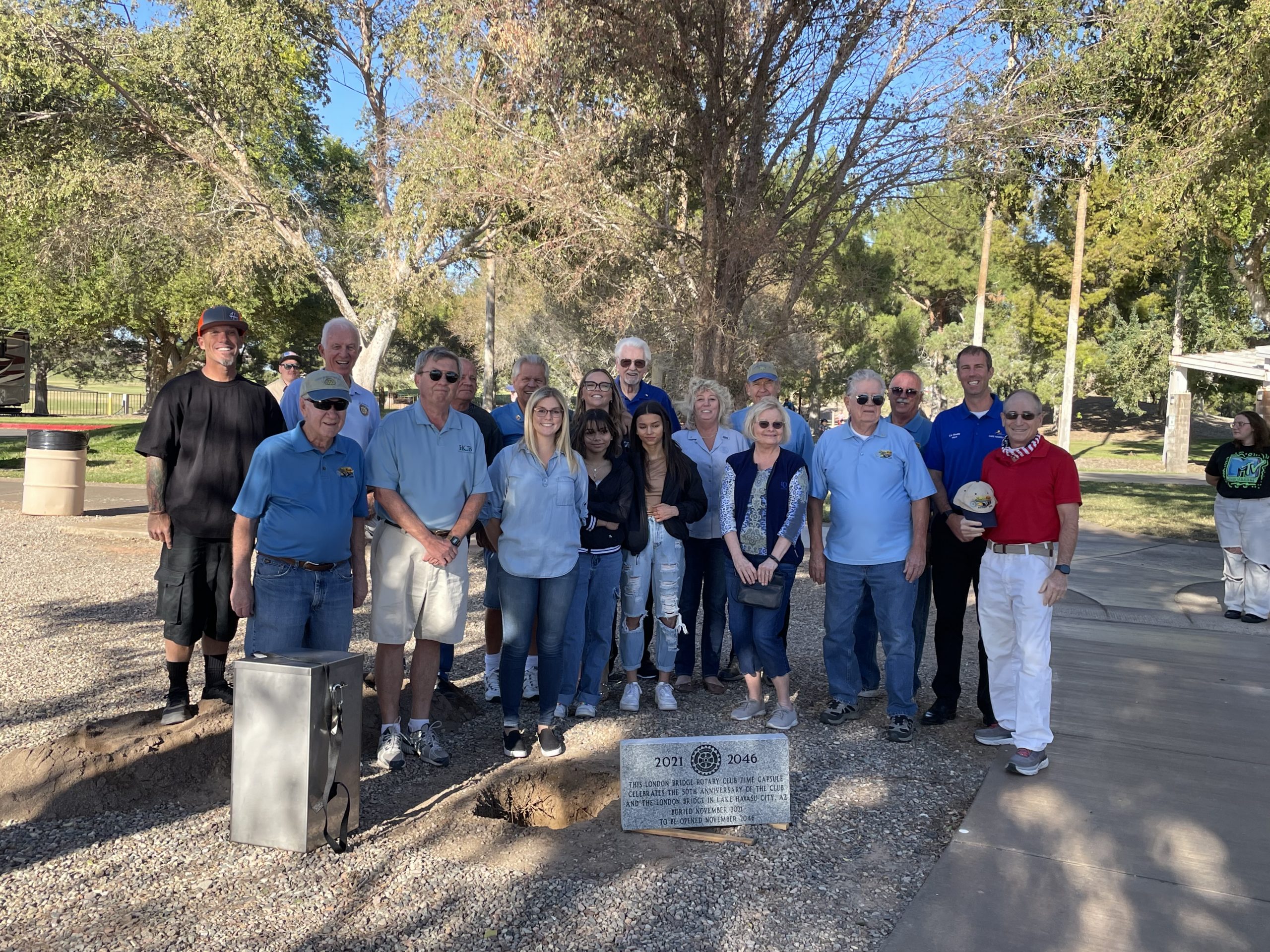 Community News
By Becky Maxedon The London Bridge Rotary Club buried a time capsule at Rotary Community Park Sunday. The club is celebrating its 50-year anniversary, along with the 50th anniversary of the London Bridge. The capsule's contents include the story of the London Bridge Rotary Club. Ed Weber...
Read More
---